6 Best Places to Live in Belize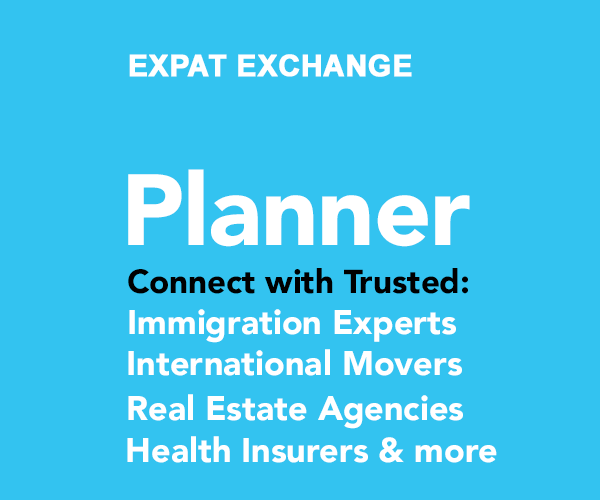 Summary: If you're thinking about moving to Belize, here are the 6 Best Places to Live in Belize in 2022 based upon the experiences of expats living in Belize.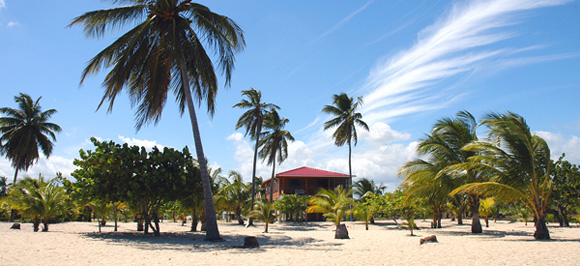 If you're thinking about moving to Belize, expats there have lots of advice. "San Pedro, Placencia, and San Ignacio have the largest expat populations. The most money is located in those three locations. Corozal is another expat community, but it is smaller. And many people move there because it is less expensive. That means they will be on tighter budgets. But you really need to come and visit, to check it out," explained an expat living in Belize. "Think you would be wise exploring the various areas of Belize since it is small enough to hit all in one trip. Maybe 3-4 nights each in Ambergris, Orange Walk, Cayo and Placencia areas. They're all unique and you can see how you might fit in," advised another member in Belize. Another expat advised, "Also, most of Belize is quite warm and humid for at least 10 months out of the year, area depending, or more. You probably should visit in the July-September months so you can see worst case scenario. If you can tolerate those months, you can tolerate any weather here." If you're worried about hurricanes, one expat retiree advised, "There really isn't anywhere in Belize that is close to the beach or has a sea view that is technically out of the hurricane zone. Western Belize (Cayo District) is, but it's over 70 miles from the nearest beach. And Orange Walk is away from huricanes, but it is about 45 minutes from the beach."
Based upon all of the advice shared on Expat Exchange, here are six of the best places to live in Belize: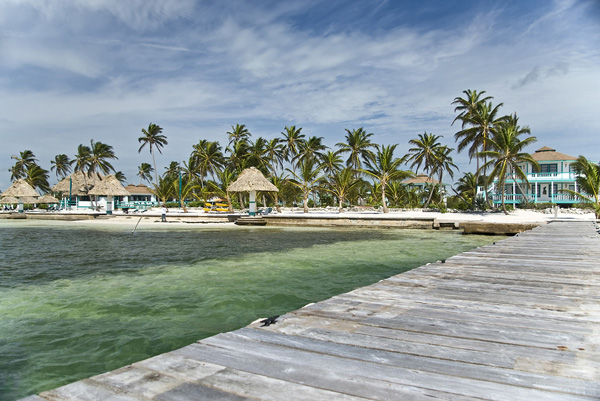 Victoria Day-Wilson shared an excerpt from her book, Moon Living Abroad in Belize, which described Ambergris Caye, "Ambergris Caye is 25 miles long and its width varies from as narrow as a few hundred feet to as wide as 4 miles. The main town on the island, San Pedro, is about 1.5 miles long and 1 mile wide. There are three main streets, known as Front Street (Barrier Reef Drive), Middle Street (Pescador Street), and Back Street (Angel Coral Street). A sandy beach lies along the ocean side of the island and mangroves stretch along the mainland side. North of the center of town lies an area known as San Juan, which is where most of the island's workforce lives."
An expat in Ambergris Caye talked about the expat social life there, "Anything outdoor and health oriented is great on the island. My husband and I built the San Pedro Fitness Club, so I go there most days. Ladies tend to enjoy the water fitness classes, in particular, since it is both exercise and social time. But there are sailing groups, plenty of scuba and snorkeling opportunities, places that specialize in sailing or kayaking, and fishing groups and competitions. There are now also several yoga schools where you will meet health oriented people. So for those of us who like to balance healthy activities with a little indulgence, it is easy to do here... For those who enjoy live music, there are a variety of places where people hang out and listen to local bands, all for free. Beach bars include Crazy Canucks, BCs, and Fidos, all near town. On the north side, Legends often has good music. We love to dance to a live band on the beach, cooled by a sea breeze! Sunday afternoon lunch is a time when everyone goes out for beach BBQ and to socialize. Popular places include Caribbean Villas (they have plenty of water toys), Crazy Canucks, BCs, and the Palapa Bar (up north). We go to Wine de Vine on Friday nights. This is a "smoke free" environment where many expats, business owners and tourists drop in for a nice glass of wine, and a cheese platter. There are regular festivals and fund raiser events that many expats attend. It is a great way to socialize and also donate to a good cause. There are more volunteer organizations than I can mention. Many expats join both to contribute, and to meet people. The most popular are the Saga Society (which is the local Humane Society), the churches, Lion's Club and various school organizations. Some groups get together to play cards such as bridge. And many of us get together for group dinners. Sometimes we meet a favorite restaurant. Other times we enjoy a pot luck with friends." Another expat said, "there are quite a few expats who live part or fulltime on Ambergris Caye. They are a minority, in comparison to Belizeans. But many expats are involved in the local community. You will find it easy to meet people here and form new friendships, with expats and Belizeans. The best way to do so is to get involved with volunteer organizations."
Another expat living in Belize had an important piece of advice, "the lifestyle on Ambergris Caye is most certainly relaxed and slow paced. Many expats have been living in San Pedro for years. That is if you remain healthy. There is a hospital on the mainland in Belize City accessible by a one and a half hour water bus and then a taxi ride to the medical facility. You can also fly out on a scheduled flight with TropicAir. In the event of a heart attack or stroke, when every minute counts, unfortunately, there is no quick way to get to a medical facility. If efficient and quick emergency care is a concern, San Pedro and the islands of Belize in general, may not be the best choice for you."
In terms of housing prices and cost of living, one expat advised, "it is difficult to find a cottage on the beach on Ambergris Caye. There just aren't many cottages. You will find condo buildings and large houses on the beach. You might find a condo for around $1000/month US. But many expats are renting and moving here now, so those rentals are going quickly. This time of year is easier than in the busy season though. The food here is expensive compared to the USA because it has to be shipped out to the island. For instance, I pointed out to my husband yesterday that we pay $1.70/lb for a regular white cabbage! It would be cheaper if you bought if from a street vendor, but not that much. The QRP program requires that you bring in $2000/ month of income to live in Belize. That is a good point of reference. You can live on less in Corozal or the Cayo. But here, on Ambergris Caye, it would be difficult to live on less than this for a couple."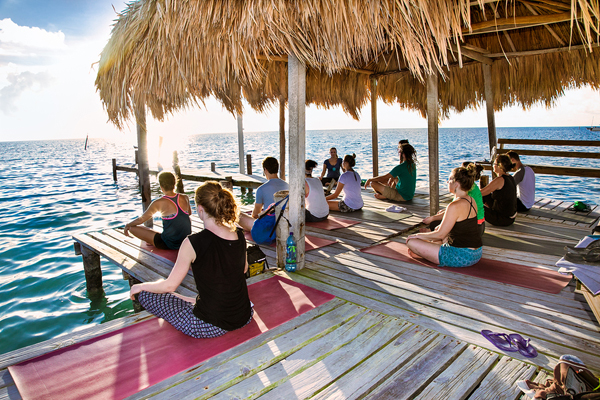 In another excerpt from Victoria Day-Wilson's book, Moon Living Abroad in Belize, she describes Cay Caulker by saying, "Caye Caulker is five miles long and less than a mile wide. There are three main streets, known as Front Street (Avenida Hicaco), Middle Street (Avenida Langosta), and Back Street (Avenida Mangle). In 1961 Hurricane Hattie divided the island in two. Local word has it that the channel - known as the Split - was deepened and widened with a bit of human intervention too. With sandy areas and deep turquoise waters, the channel is the best place on the island to go swimming. Unless you go early in the morning, it is usually packed with visitors and some locals, and there is a bar that plays very loud music. There is no bridge over to the north side of the island and any travel between the two sides is by boat."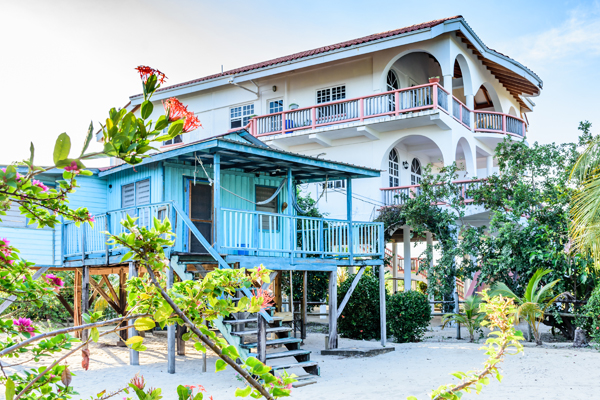 "We visited Placencia for the first time last spring and absolutely love it. The beaches are beautiful and much less crowed. Investing in Ambergris was probably a good choice, but not a fit for us long term. Because each district is so different, I would definitely recommend a visit to each before settling down. We loved the proximity to Mexico from Corozal area, but like the beaches and village atmosphere in Placencia better." wrote one expat. Another said, "We just recently purchased in Placencia and love it. A much slower pace, cheaper products, great beaches and fishing, but still nice, welcoming Belizeans. Belize may not be for everyone, but we love it!"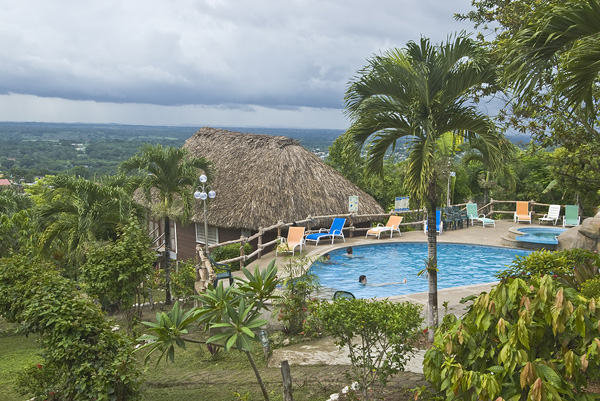 One expat said, "San Ignacio has a river running through it (fishing), much cheaper than Placencia, but only a two hour drive to Placencia. Although I live in Corozal, I too like the area around San Ignacio. In fact, I think I prefer it in many ways to Corozal and may consider moving there for a few months to try it out before I buy something. Land and house prices are more reasonable in the San Ignacio area. So, if you are buying and have a limited budget, San Ignacio may suit you better. While San Ignacio can get hotter during the day, it cools off at night and there are fewer bugs than Corozal. If you like mountains and scenery and rivers, jungle -then San Ignacio is better, if having an ocean bay is important, then Corozal might suit you better. I also found that San Ignacio has better (cleaner and better stocked) grocery stores and a nicer market for fruits and veggies than Corozal. Most grocery stores in Corozal turn off their meat freezers at night - so I'm always suspicious of getting bad meat, that doesn???t seem to be the case in San Ignacio." Another said, "I originally chose San Pedro, but found it too expensive, touristy and "Americanized" for my taste. I now live in Cayo and love it. There's no ocean in cayo though, but lots of rivers and incredibly gorgeous rainforest. The cost of living here is much less than the island, and while we have our share of tourists, because the area is more spreadout, they are absorbed better and you hardly notice. We also have less bugs and cooler nights, especially in the winter."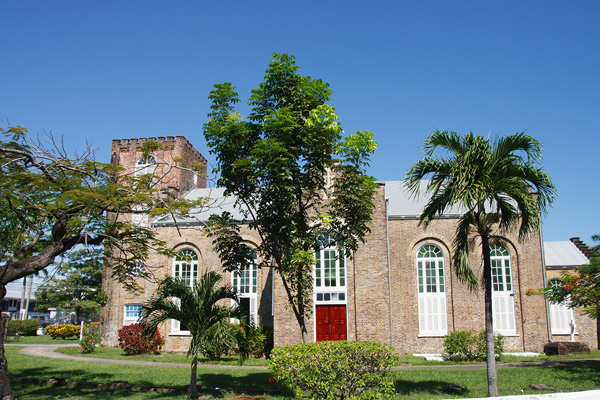 If you're moving to Belize to work or moving with school-aged children, Belize City will probably be your destination. "People are diverse, expats, locals, Mayans, Spanish etc. Yes, they are very friendly and accepting of differences. It's a tourist town, when the cruise ships come in once or twice a week. So, there are always loads of strangers about town, speaking different languages etc. Most locals are very friendly and welcoming of strangers," described one expat living in Belize City. "Driving in a car at night to specific destinations is perfectly safe in Belize City. Walking at night in the city, is not recommended. It's no different than if you were in New York City, Caracas, Costa Rica etc. You just have to take sensible precautions. It's best not to drive in areas you don't know," advised another expat.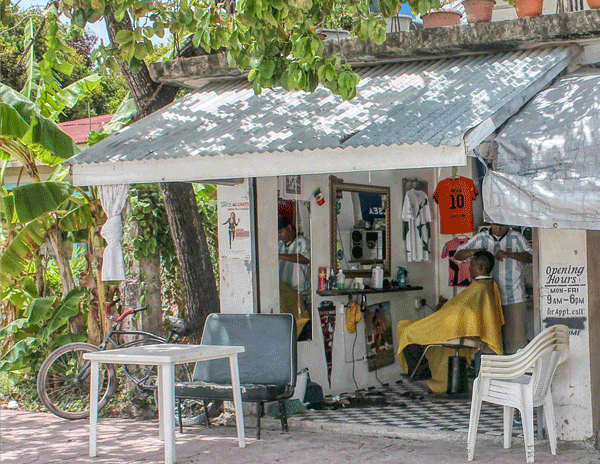 One expat in Corozal said, "yes, there are reasonable places to rent. I know people who have found decent rentals in the Cayo and Corozal for less than $500/month. Corozal does have its charm. It's nice to be able to go down to the bay. There are some seaside park areas where the kids can play, but there are no sandy beaches. The kids just jump off the wall and swim. I have also found the people in Corozal to be very friendly, which is one reason why I would be willing to pay more for land here. If you are going to live 'off-the -grid' anywhere in Belize, which is pretty much everything outside of the towns, you will need a really solid truck or SUV. The roads here can get really bad. In Corozal, some areas have cheap land simply because there is no access in the rainy season or the land gets swampy and has to be filled before you build." "Corozol is a pretty sleepy town. It is much less expensive. There are several towns in the area of Corozal. Orange Walk Town has lots of stores to shop. Chinox is a small village just outside of Orchid Bay," described another expat.
"The cost of living in Belize is not close to comparable to the USA and Canada. We live in Northern Belize, Corozal. We own a home there (and in Canada) and there is no comparison. Food is VERY reasonable, we buy all fresh goods at the market and dry goods at one of the many grocery stores in our community. Rent in our community can range from $150-$300 US per month, most of which are furnished. Gas is expensive, but it is in Canada, so we feel if you want to drive you pay the price. $3000.00 per month in Belize will allow for a very comfortable lifestyle. The crime rate is no different than most other Central American country. Always use your common sense when it comes to safety," explained another expat in Corozal.
Another expat reiterated, "One misconception that people have about Corozal is that because it is on the water that there are beaches here. There are no beaches in Corozal. There is a retaining wall that separates the city from the bay. There are a few areas where you can climb down to go swimming - the kids do it. But it may not be what you expect."
About the Author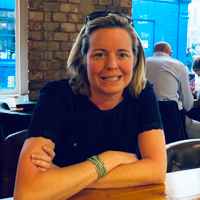 Betsy Burlingame is the Founder and President of Expat Exchange and is one of the Founders of Digital Nomad Exchange. She launched Expat Exchange in 1997 as her Master's thesis project at NYU. Prior to Expat Exchange, Betsy worked at AT&T in International and Mass Market Marketing. She graduated from Ohio Wesleyan University with a BA in International Business and German.
Some of Betsy's articles include 12 Best Places to Live in Portugal, 7 Best Places to Live in Panama and 12 Things to Know Before Moving to the Dominican Republic. Betsy loves to travel and spend time with her family. Connect with Betsy on LinkedIn.
Comments
Danc
I think everything in this article was really right on maybe you could have given a little more information about Placencia . I have a small house outside of Orangewalk Town which seems to have everything I need. Thanks!
guest
Belize in general is a great little country. But, it could be so much more attractive on the mainland if 1) the highways were 4-lane , with a toll for small and big trucks 2) chain of drugstores or pharmacies like in Mexico 3)supermarkets or large grocery stores supplying fresh refrigerated chicken meat (right now ,it is not) 4) finally a better supply of medical service for senior people with chronic illnesses.
bobbyveee
Ambergris Caye has changed and is changing rapidly and not for the better. Four murders this yr, rubbish everywhere, golf carts, taxis and 4x4 fly around the narrow streets kicking up clouds of dirty dust. The high season population is 3 times higher than 10 yrs ago. Loose dogs roam the streets and you cant leave anything on your property thats not nailed down. A great place for a short water based vacation, but after 14 yrs we selling up and moving on. Feels like Belize is moving backwards, lead by corrupt leaders and short sightness. The true natives are lovely friendly people, its the insanitary conditions they have to live in thats such a shame. Being a tourist here is very different from living here
guest
I have read that the crime is terrible all over Belize. How can you stand to live in a place where you can't walk even during the day without being afraid of being robbed or worse. Also, I think the prices are really high! The prices are cheaper in Halifax, Nova Scotia where there is a 15 percent tax! Maybe you all came from places in California, like San Francisco. From the books I've read in the library, it is so primitive there? No large discount food stores. Where do you get your prescriptions? Are the doctors really that good? Does anyone live there over 70 years old? I don't think it would be good for retires. Halifax newbie,guest
belizediver
Article needs MAJOR update, every location described above has changes since 1997, this article reads as if it was written in 1997. Please research current trends for yourself before taking this article as current. Opps..The web site you are accessing has experienced an unexpected error. Please contact the website administrator.
JohnDear
There will be beaches at Orchid Bay !
bobbyveee
Living in Belize is really a tale of two halves, expats wanting to live on a pension so around $2000usd , so cheap rentals, buying local produce , probably no transport. or the more wealthy, often with a big home back in USA or Canada , who buy a nice villa or expensive condo, can afford the expensive imported booze and food and come here to 'party'. As a place to live, the schooling is poor , the health service for serious cases non existant , crime is very high and increasing. Murder by gun is in the top 5 in the World, the cayes are over crowded and cart traffic is crazy, over 5000 on Ambergris alone. Before deciding to retire here a visit is an absolute must. We lived on Ambergris on and off for 15 years
guest
Very informative article. Organizing a trip for women in September/October. This information will be helpful in helping us decide where to spend some time. Thanks
guest
These comments have been very informative. I have planned to visit a few times before making the final decision to move. What is the best way to get around in Belize City and how do I travel to other towns? Thanks for all the info. I sure appreciate it and i look forward to meeting some ex pats while im there.