Expat New York: 10 Tips for Living in New York City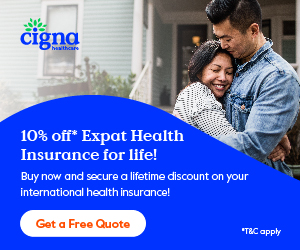 Expats in New York City will quickly find that New Yorkers defy their stereotypes. New York is a melting pot of people from every corner of the globe and every income level -- all brought together by the city's subway system. Some expats enjoy living right in the hustle and bustle of the city. Others choose to enjoy a bit more greenery and space in a suburb on New York.
People who live in New York are from all over the U.S. and the world. So, it's hard to generalize about "the people of New York." And that is a great thing. As with any big city, people are going to be cautious when talking to strangers, and even getting to know their neighbors.
People in New York City tend to cherish their anonymity, and expats need to understand this while settling in. It's why many celebrities so enjoy the city... people tend to leave them alone. When I lived in New York with my wife, we saw all kinds of famous actors but never once stopped them or asked for an autograph. This dynamic can often lead to people misinterpreting the people of New York as being cold or gruff. Sure, some can be, but it's also about the sense of freedom offered by New York's anonymity. People tend to guard it for lots of reasons.
That said, you do have to get out there and meet people and make friends. One expat in New York recommends "joining a gym and taking an adult education class. However, I would say that most people branch out from work. A great idea for single expats in their 20s and 30s is to find a way to go in on a summer or ski 'share' house. This is a fantastic way to meet people." Expats with kids will find that that city offers endless activities for children and families.
Living Elsewhere in the New York City Metropolitan Area
Expats find homes beyond the borders of Manhattan. Brooklyn is the most popular alternative to Manhattan, and many other expats choose to live in suburban Connecticut, New Jersey, Long Island, and New York State. This is sometimes because expats work in these areas, or they prefer to commute into the city from suburbs that offer a little more space and greenery.
In New York State, popular Westchester suburbs to consider include: Larchmont, Pelham, Bronxville, Tuckahoe, Ardsley, Dobbs Ferry, Hastings-on-Hudson, Mamaroneck, Rye and Scarsdale. Popular Long Island suburbs include: Hempstead, North Heampstead, Oyster Bay, Valley Stream, Massapequa, Merrick and others.
In New Jersey, popular suburbs to consider include: Hoboken, Montclair, Maplewood, Westfield, Summit, Glen Ridge, Short Hills, Chatham, Madison, Morristown, Mountain Lakes, Basking Ridge, Bedminster, Mendham, Bernardsville, Princeton and others.
In Connecticut, popular commuting towns include Greenwich, Stamford, Darien, Norwalk, Westport, Fairfield and New Canaan.
Learning English in New York City
Yes, you will hear all kinds of languages every day in New York City, but you should learn to speak English well! It's the native tongue of over 375 million people, and if you add in those who speak it as a second language, and it rivals Chinese as the most spoken language in the world. It will help increase your chances of getting a job and connecting with everyone you cross paths with in New York and beyond.
If you are living in the New York City area, you can fine tune your language skills at inlingua, which has locations in New York City (551 Fifth Avenue at 45th Street); Ridgewood, NJ (171 E. Ridgewood Avenue); and Summit, NJ (95 Summit Avenue).
Visas and Work Permits in New York City
Individuals who wish to come to New York or elsewhere in the United States to work are issued visas based upon their purposes for entering the United States.
Temporary Work Visas are for "persons who want to enter the United States for employment lasting a fixed period of time, and are not considered permanent or indefinite. Each of these visas requires the prospective employer to first file a petition with U.S. Citizenship and Immigration Services (USCIS). An approved petition is required to apply for a work visa."
Visitor Visas are "nonimmigrant visas for persons who want to enter the United States temporarily for business (visa category B-1), tourism, pleasure or visiting (visa category B-2), or a combination of both purposes (B-1/B-2)."
If you are an expat already living in New York City, you will find a list of consulates in New York at the Mayor's Office for International Affairs at NYC.gov.
If you have not yet moved to New York City, visit the nearest U.S. embassy or consulate.
As stated above, foreign workers must get permission to work legally in the United States, and you will need to apply for an Employment Authorization Document (EAD). As of March 2014, the cost to file, by mail or e-file, is $380. (For consideration of deferred action for childhood arrivals, category (c)(33), you must also pay an $85 biometric services fee for a total of $465.)
International Schools in New York City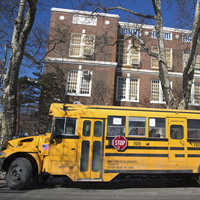 Gaining admission to private and international schools in New York City can be challenging due to the high demand and limited availability. An expat whose child attends Alexander Robertson School in New York City offered the following advice said, "we moved to New York in February with a five year old and an eight year old, and this was the only Private School that would consider taking both our children. The rest had long waiting lists and required you to pass the ERB (NY Educational Records Bureau) a year before. ARS was the most flexible in listening to our situation and trying to accomodate us. If you are moving to New York from the UK we would recommend considering ARS." Another expat, whose daughter attends The British International School of NY advised, "I would 100% recommend the British School for International or British people looking for a great place to send their kids. It is so welcoming and pleasant, and I know my daughter has grown leaps and bounds since we have been here!"
Crime in New York
There are so many misconceptions about crime in New York City. Having lived there for a number of years, I would advise newcomers to learn which neighborhoods are safe and which are not. And, use common sense. Don't walk down dark, empty streets alone at night. Don't go into Central Park, Prospect Park or any of the big parks after dusk (unless it's for a concert -- then, walk with a crowd.) Take cabs home late at night and ask the cab driver to wait until you get into your building. Don't use the subways in the wee hours of the night.
If you can afford to live in a building with a doorman, that adds another level of safety. If you can't, don't let strangers into your building when you're walking in the door. New York City is an exciting, vibrant city. There is crime and certain neighborhoods should be off limits. But, if you take the right precautions, you'll be just fine. New York City is now the safest "big city" in the United States. Here is a nifty crime map of New York City that provides monthly data by precinct.
Cost of Living in New York City
The cost of living in New York is high, though a bit lower than London (10%-15%), for instance. In some cost of living reports produced for international human resources managers, New York is often used as the baseline for comparing the cost of living in international cities. Apartment rental prices range considerably from neighborhood to neighborhood. A 3-bedroom on the Upper East or Upper West Side near international schools starts around $4,000 for a nice, family-friendly apartment (with laundry, A/C, dishwasher, updated bathroom/s). In the West Village, that same type of apartment starts around $5,500. In Park Slope, Brooklyn, the prices are similar, but you'll get a lot more space for your money. If you're single, you may want to consider finding a roommate to lower your rent and meet more people through your roommate. We suggest starting your roommate search through any friends you know in New York and through colleagues at work.
Restaurants in New York City are on average pricey. If you are willing to spend for them, there are unbelievable culinary experiences... some of the best in the world. There are options, however, if you're more interested in value. There has been, for instance, a pizza slice price war recently, which has brought the cost of a slice down to 99 cents in some pizzerias. With many other fabulous options in between, you'll be able to find your financial comfort zone and enjoy the great food of New York. In short, values can be had.
New York prices are higher on average than what you'll find in Connecticut, New Jersey and the areas of New York surrounding the city. You'll notice that in grocery stores the packages of food items will cost more, but contain less. The suburbs also contain more warehouse stores that offer far better values.
International Health Insurance
New York City has some of the world's greatest hospitals that provide excellent care while also conducting groundbreaking research. It's also not perfect, and it can be quite expensive. The United States health care system is currently undergoing tectonic changes due to the highly-controversial Affordable Care Act (commonly referred to as "Obamacare"). The political landscape is difficult to predict and is having a profound impact upon the law.
International Health Insurance is essential to ensure that you will be covered for emergent and travel-related incidents typically covered by travel insurance. Paying out-of-pocket for all of your medical care is unheard of in the United States.
International Banking
Banking is a critical component for every expat, regardless of where you are. You'll have to do some research based upon the country you are coming from, the length of your stay, and whether or not your current bank has a presence in the U.S. Go and talk to your current bank and see what options they have available. Remember that the employees at your local branch might not be knowledgable about international banking. Find out who does and contact them. Be aware that even if your current bank has a branch or branches in New York, it doesn't mean it will be possible for you to use them at all or without complications, as noted in this article about preparing your finances for life abroad:
"Many banks do not operate on a global platform and overseas branches may act autonomously from their parent. Branches may be limited to the types of products and services they offer since they are subject to country-specific regulations. Prior to moving make sure to know the restrictions and requirements imposed on foreign nationals as security measures and documentation requirements are constantly evolving. Typically, a bank account for a foreign national cannot be opened quickly and documentation requirements can be complex and vary from country to country (sometimes even branch to branch)."
HSBC international banking provides services to expats all over the world, so see if they have a branch near where you live.
Transportation in New York City
New York City has an excellent public transportation system, which is called The Metropolitan Transit Authority (MTA), and most people enjoy not having to have a car in the city. Parking garages are expensive and street parking can be hard to find. If you live in the suburbs, you'll definitely need a car to get around. There are trains from all of the suburbs mentioned above that will take you into the city, but people typically cannot use them to get from one place to another outside of the city like people do in Europe.
New York State Driver's License
Here is the scoop on getting a New York Driver's License.
If you are from another country, you cannot get an international driver's permit in the United States. You must get it in your home country.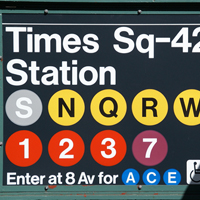 However, if you are from another state or country and hold a valid driver's license, you can legally drive on that license until you change your residency to New York state. You will then have 30 days to obtain a New York driver's license to drive legally. If you're from Canada, you will be able to exchange your license for a New York license if you meet certain requirements. Citizens of other countries need to pass a written and road test. Read more about how expats can get a driver's license in New York state.
Here is exact text from the New York DMV website: Can I drive In New York State with a valid out-of-state or foreign driver license?
You can drive in NYS with a valid driver license from another state or country. You don't need to apply for a NYS driver license unless you become a NYS resident.
A foreign driver license allows you to drive in NYS. You are not required to have an International Driving Permit to drive in NYS, but the permit verifies, in several languages, that you have a valid foreign driver license. This is helpful to police officers who can't read the language on your foreign driver license. Contact the authorities in your home country to get an International Driving Permit.
Remember that you have to continually stay up to date on what the rules are once you are in New York. They can change without much publicity. It's always your responsibility to know what the laws are.
About the Author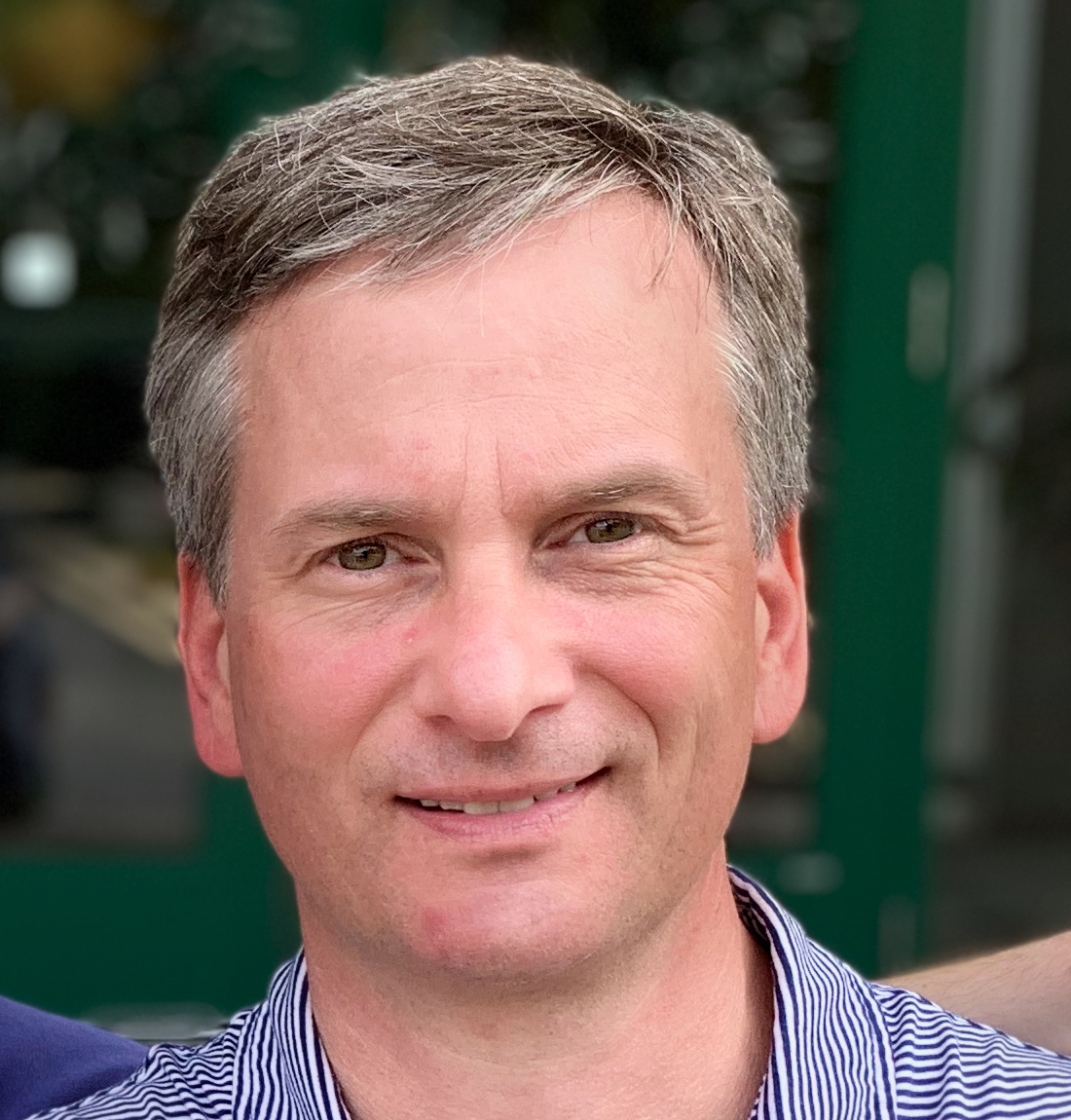 Joshua Wood, LPC joined Expat Exchange in 2000 and serves as one of its Co-Presidents. He is also one of the Founders of Digital Nomad Exchange. Prior to Expat Exchange, Joshua worked for NBC Cable (MSNBC and CNBC Primetime). Joshua has a BA from Syracuse and a Master's in Clinical and Counseling Psychology from Fairleigh Dickinson University. Mr. Wood is also a licensed counselor and psychotherapist.
Some of Joshua's articles include Pros and Cons of Living in Portugal, 10 Best Places to Live in Ireland and Pros and Cons of Living in Uruguay. Connect with Joshua on LinkedIn.
Comments
TerenehMosley
As a New Yorker who is now traveling, it was fun to read this article. I think Mr Wood has it spot on and on point with his advice. I would add that though New Yorkers can be guarded at times, they can melt like butter, so a smile goes a long way. Also be prepared for big city Ups and Downs. NY can reward the ones who put in effort but she can also kick you when you're down, so develop a hard skin and go for it. Living in NY is wonderful, enjoy it, you're living in one of the world's greatest cities.
guest
I found this article very helpful! Thank you. I moved to NYC a few years back and I wish I could had access to this information at the time. One recommendation I can give is using Furnishr.com for your move. They are a New York based interior design service that will help you pick a custom look and provide you with one day installation and set up!