Expat Guatemala: The 5 Best Places to Live in Guatemala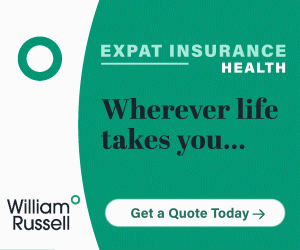 Summary: Expats share their favorite places to live in Guatemala - from Antigua to Lake Atitlan to Xela and more.
"I have lived in Guatemala for 20 years. There are places for everyone here. If someone wants a mix of a cosmopolitan city with great restaurants, lots of traffic and something to do culturally then Guatemala City is your choice. If someone wants a more peaceful life, lots of centuries old ruins, monasteries, convents and churches all laid out on cobblestone streets then Antigua is your choice. If someone wants peach and tranquility with the World's Most Beautiful high mountain lake as a back drop then Panajachel or one of the towns around Lake Atitlan is your choice. If someone wants a colder climate, then Xela (Quetzaltenango) is your choice. The city has the second most spanish schools in the country, is an hour's drive from Xocomil and Xetalul," advised one expat living in Guatemala. Here are some of Guatemala's best places to live:
Living in Antigua, Guatemala
In his article, It's Always Springtime in Antigua, Dean LaCoursiere said, "This small-ish city of around 35,000 people of mixed ancestry is the perfect size for both comfort and convenience. The accommodations range from backpacker hostels to one five-star hotel and everything in-between. Well over 120 budget eateries, gourmet restaurants, and even street food provide practically every cuisine imaginable thanks to the amount of tourism and weekend visitors from the capital. With Central America's most cosmopolitan capital and an international airport only 45 minutes away, the locals truly enjoy the best of both worlds. Yes, you will truly see two worlds, the simple life of the indigenous people next to modern ways. And it is viewed comfortably here in Guatemala's safest city. There is a sizeable expat population of well over 2000. There are various clubs and groups in the area offering camaraderie, activities and advise to newbies. You will see the natives walking around everywhere, especially at the huge local Mercado. Here is where one can find most every household item alongside fresh fruits, vegetables and meats of every variety. This is one of the reasons that life is so cheap here. If you don't like wandering through aisle after aisle and bargaining with the locals, there is a nice little supermarket in town. People are surprised to learn that a Wal-Mart is conveniently located on the edge of Guatemala City with a host of other US franchised businesses for the things unavailable in Antigua."
Antigua, Guatemala is a UNESCO World Heritage site and a great example of colonial architecture. "I recommend Antigua or one of the surrounding towns - it's more expensive, but you get what you pay for! Plus, Guatemala City is only an hour away when you feel the need to go to the mall or take your kid to the zoo," advised one expat. "There are many art galleries, museums, cafes, bars and night clubs plus plenty of shopping at the mercado. You can go everywhere in Antigua by foot. When you get tired of that scene you can go back home to your authentic Guatemalan village away from the touristy area. The weather in Antigua is eternal spring with an average mean temperature of exactly room temperature, i.e. perfect. If you have a medical emergency that requires advanced treatment, Guatemala City is only 45 minutes away. Best of all you can rent a place just outside of town for cheaper than in town so living away from the touristy area works in your favor," explained another expat in Antigua.
Living in Cuidad Vieja, Guatemala
"If you are thinking about living in Antigua remember the prices there are ridiculously expensive in everything. Cuidad Vieja is very close to Antigua (10-15 min.) and everything here is very inexpensive. Example: I have big 5 Bedroom 3 Bathroom house with a garage and a killer view of the volcanoes all for $187.00 per month, not even possible in Antigua. Cuidad Vieja is a very quiet city with very little crime. It's a great place to retire. Cuidad Vieja is the Coffin Capital of Guatemala!! Also this is where those old school buses are completely refurbished and really it's amazing how they turn a old bus into something really nice inside and out," recommended an expat in Cuidad Vieja.
Living in Lake Atitlan, Guatemala
Lake Atitlan is a very popular expat destination. One expat described the area, "To help you start, you have to know that the lake has several villages where you can retire... the most popular for expats are Panajachel (easy to go around, bank, doctors, restaurants, market), Santa Cruz La Laguna (close proximity of Panajachel but more sechluded), San Marcos La Laguna (for the healing services and the new age feel) and San Pedro La Laguna (cheap rentals). The lake is very accessible from Guatemala city (2 1/2 hours drive) and a very safe place to live."
Living in Panajachel, Guatemala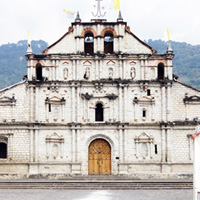 "Panajachel is a wonderful place to live, as is the Lake as a whole. I've lived here permanently now for nearly 6 years and about 15 years ago I was here for a year and a half. The Lake is, and I don't think I'd be wrong in saying, probably the safest place in Guatemala. The climate is perfect, do read up about the country on line, but Spring is right, 6 months dry season, never too humid even in the rainy season, another 6 months which is about to start (Apr/May - Oct). BUT temp is pretty much the same throughout the year because we are at altitude of 5,000 feet more or less. There is a HUGE foreign community living all around the lake. Each village is different so there is something for everyone," described one expat living in Panajachel. Another expat talked about rental prices, "finding 2 or more bedroom gringo-style houses in Pana (Panajachel) is extremely hard! We are paying $500 for a house with a shared garden space and 2nd bedroom is not even a proper bedroom! Short term rentals (all inclusive) you're looking at a minimum of $600-650/month. You'll be lucky to find anything under $400 and that will most likely be an apartment and pets won't be allowed!"
Living in Quetzaltenango (Xela), Guatemala
"Xela for me is the perfect place as it is large enough to offer several markets to purchase local foods. There are even large food stores if you want that, even a five screen movie house. It has all the brand name shops, great eateries, bars and salsa hopping places. It has a sports complex, soccer fields, museums, a wonderful historic theatre and several parks. What I do prefer is that Xela does not cater to English-speaking tourists or expats like both Pana and Antigua do. It is less touristy here. I much prefer living amongst the real Guatemalans. In Xela I can do that. It is also close enough to either Lago Atitlan or the Pacifica should I wish short visits. The mountains offer me wonderful warm days and cool nights with its dry air and endless vistas. As for what it costs to live, well that really depends on your lifestyle. Easily a person can live on one half what it costs to live in Antigua. You can rent a house (not just an apartment) here in Xela for $125 a month. You can easily live on between $400 to $500 a month. That includes rent, power, cable, WiFi, food, entertainment, transportation... everything. I live in a three-bedroom house that is a ten minute walk from downtown in a non touristy neighborhood (local people only) that is very quiet and very safe. The house is all mine, I do not share it. Behind the house is a patio and garden with grass and trees. I hear songbirds everyday. There is a small chicken coop for fresh eggs, a kiln to bake bread, a washer and dryer, the list goes on. All of this for a fraction of the price I would pay in other touristy areas of Guatemala like Pana or Antigua. Xela gives me an affordable living at $400 a month for all my living costs. The decision of where you want to live and what you are prepared to pay is all up to you. It is always a personal choice. I just prefer non tourist areas, less English spoken, yes I prefer Xela as it offers me everything I need here in this wonderful country called Guatemala," described one expat living in Quetzaltenango.
About the Author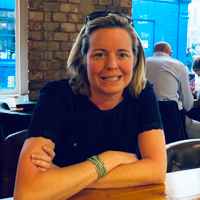 Betsy Burlingame is the Founder and President of Expat Exchange and is one of the Founders of Digital Nomad Exchange. She launched Expat Exchange in 1997 as her Master's thesis project at NYU. Prior to Expat Exchange, Betsy worked at AT&T in International and Mass Market Marketing. She graduated from Ohio Wesleyan University with a BA in International Business and German.
Some of Betsy's articles include 12 Best Places to Live in Portugal, 7 Best Places to Live in Panama and 12 Things to Know Before Moving to the Dominican Republic. Betsy loves to travel and spend time with her family. Connect with Betsy on LinkedIn.
Comments
guest
True to reality, this article !