Panama Retirement, The Other Option
By Miguel Sirus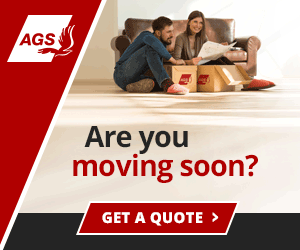 Summary: Miguel Sirus retired in Panama 10 years ago. Instead of choosing a popular expat destination such as Boquette, Volcan or El Valle, he bought an overgrown piece of property near a village in Panama. In this article, he offers a glimpse at how his new life unfolded.
Not all expats follow the beaten paths to Boquette, Volcan, El Valle, Panama City, Coronado and other heavily promoted retirement areas. I have always been amused when I encounter an internet site for expatriates. The first thing that amuses me is the number of people desiring to relocate to another country, but seeking a Key West or Tucson type atmosphere where they can limit the differences of living in a foreign land and/or not be without the comfort of fellow citizens and peer groups. The second thing that amuses me are the agendas preying on these people. Granted a certain amount of 'help' is desirable, but the sheer volume of services, amenities, and developments designed to capture and guide the expat is mind boggling and would be laughable except for the inflated and artificial price tags. Because, for many, price is not the biggest issue, venders and developers are emboldened and the cycle of promoting, indoctrinating, and steering expats continues.
Except, as the famous poet Robert Service once wrote, 'There's a race of men that don't fit in, who roam the world at will.' Throughout Panama you will find retired expatriates (jubilados) happily living off the beaten path. These people are energetic, independent, inquisitive, and adventuresome. They are not sitting around in a retirement community playing checkers. You will find them enjoying many of the finer things which Panama has to offer, or running small businesses to get by. Up and down the rivers, along the coasts, and throughout the countryside foreigners live and rub elbows with Panamanians daily in a friendly, cooperative, and respectful manner. This is the other path to living in a foreign country, the path I find more fulfilling.
Ten years ago, against all the guidebooks' advice, I bought an overgrown lot on the edge of a small village on the upper coast, 40 km from Colon. As I built my new home, I got to know everyone in the village. Gradually I became acquainted with other Americans living on this stretch of the coast. There were only three, and that was fine with me. I learned Spanish and started a second family. We attend Panamanian matanzas, family reunions, birthday parties, and other events. We work on hobbies, projects, and other endeavors. We ride the 4 wheeler into the countryside, up shady, shallow rivers, and on jungle tracks under monkeys and toucans. We fish, dive the reefs, and snorkel the shallows. We experience Panama each and every day. Yes, there is a downside. We take plenty of precautions for our safety, deal directly with third world bureaucracy and backwardness, keep alert for shady characters and scams, shut our eyes to trashy areas, and cringe over the scroungy dogs and horses. We suffer with electrical outages, slow internet, and long grocery runs, but we live large, free, independent, and unfettered.
While life off the beaten path won't appeal to or be viable for everyone, the advantages are manyfold, ranging from a cleaner air, closer to the land, gratifying experience, to freedom from the routine and a wide variety of options with reasonable prices. Give the other path some thought before you opt for a traditional "retirement" area. Travel around and get to know the other expatriates living out in the real Panama. You may decide that even though you're ready to take life easy, you're not ready to just sit back and let the world go by.
About the Author
Originally from Montana, USA, the author , now 72, drove down to Panama from Mexico 10 years ago. He has lived continuously on the Costa Arriba, Colon. Married with two children, his family actively joins him on daily outings on the water or into the countryside. Last year, after completing his first full length novel, he wrote a series of humorous short stories featuring former adventures in his home state, available on Amazon.com. and other sites. Miguel is now hard at work on a sequel to his first novel.
Comments
jazzyo2k
What a wonderful article, and your point of view was soo appreciated. Would love to purchase your novel! Thanks again! I'll be on the look out for your book/novel and the sequel as well. Have a great day!
guest
Intersting experience and approach ! How much did you pay for this overgrown piece of land ? How did you get it built-up ? Why close to Colon city ? Did you marry a Panamanian ?
guest
yes, that is what we did, we do not live in an expat neighbour hood. have never had anything stolen. we live modesty. and among them. the only thing i regret is that it is taking me a long time to learn spanish to the point i can communicate i panamaiam spanish.
RinconChileno
I am new to the forum and just stumbled onto your article, Miguel. I agree with a previous post that indicates how refreshing it is to read about an expat retiree doing it 'his way', building on the land, immersing himself in the local culture and enjoying the natural environment. Bien hecho! As an anthropologist, I am used to doing the same (immersion in local culture) and am planning on doing so in the future in Panama. I'm at a cross-roads and would like to get your perspective. If you are open to it, I'd like to get in touch (...I'm not sure how to reach you directly). I'm exploring options for strategic next steps for a swath of land I have purchased and have maintained (con machetes, rincon por rincon), in El Espino (5 min. from the Panamericana on the road to El Valle). Thanks in advance. (This is my first post). Saludos, Alicia
Andresotamayo513
Planning Our Retirement on Santa Fe de Veraguaz , Any Advice for this Area especially Rentals, Really Enjoy this Article and would Love to read the rest of the Stories, Andres
4sarge
Thanks for the article. The unbeaten path is more suited to my wish for retirement living but yet with a new adventure every day
wilycat
I enjoyed the article. though the author's goals and lifestyle are vastly different from mine. I think that's why I liked it.