International Schools in Brussels, Belgium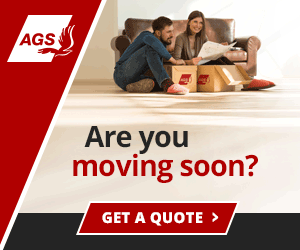 Summary: There are many international schools in Brussels for families moving there to consider. We offer an overview of a number of them and share parents' experiences at those schools.
International School of Brussels
The International School of Brussels is a large international school located just south of Brussels. "This school has everything from rock climbing to a gymnastics program. They also have all the U.S. team sports available. The coaches and facilites are all excellent. You can see the money spent is well spent to improve fields and everything seems organized. My child needed special help with a learning disability. She went from a "C" student at ISB to a high "B" average. She was given all the extra help I could have wished for. This school is well organized. I feel any special needs are met by an excellent staff. Problems are not hidden. As parents we receive notification regarding any serious problems in the upper grades and how they are handled. The school maintains a safe atmosphere where all students are treated with respect," said a parent with children at the International School of Brussels.
Montgomery International School
Montgomery International School is located in the heart of Brussels and welcomes students in grades 1 through 12. Students have the opportunity, from an early age, to choose between an Anglophone and a bilingual French/English programme. Thanks to its central location, Montgomery students have the opportunity to experience the city of Brussels and benefit from modern indoor and outdoor infrastructures for sports, prestigious theaters where students perform every year and all other advantages that an exceptional city like Brussels offers. Numerous activities and cultural outings are organized such as visits to museums, exhibitions, scientific activities at the university, European institutions and school trips abroad.
ISF Waterloo (formerly World International School)
ISF Waterloo (formerly World International School) is a small international school just south of Brussels. According to their Website, they have about 150 students from 2 1/2 to 18 years old. "This is a very small school. There are no after school activities, however there are sports clubs during lunch. There are also field trips and a class trip. The school has its own gym, art room, music room, and computer labs. My children were enrolled in a highly competetive public school system in the US. They adapted extremely well to ISF Waterloo, and I believe that their experience there helped them adapt to living overseas. In a small school like ISF Waterloo, you are only 'new' for a day or two, and then everyone knows you. The teachers also get to know students very quickly and are able to adjust the teaching to the child. The British curriculum that this school follows is very similar to the US curriculum. There is a small, but devoted, PTA that organizes some events for parents, students and teachers," described one expat parent with children at ISF Waterloo.
The Brussels English Primary School (BEPS)
The Brussels English Primary School is for children 2 1/2 to 11. An expat with children at BEPS explained, "[it's a] small primary school in large garden, bordered by the woods/large park. Classrooms in beautiful house. Excellent computer lab. After school clubs include yoga, ballet, chess (school chess team) science club, football/soccer club, arts and crafts club and many more. There is also an after school garderie. It's a small school 200 - 250 students, the teachers know all the children, wonderful English support teachers to help non English speaking children integrate into the class. If you do not want your child to be a nameless face in a huge school this is the place for you."
British School of Brussels
The British School of Brussels is another large international school that caters to children from 3 to 16 years old. It is located about 20 minutes east of Brussels. A parent with children at the British School of Brussels said, "coming from the US and my daughters being only in 2nd grade the amount of work and effort, whilst making it fun has been tremendious. They are now, after just 2 yrs there, equal academically to a 6th grader. The hands on method of teaching along with the self motivation encouragement has definately given them a huge advantage. The encourage accountability and responsibility has really made them very independent, self assured and confident."
St. John's International School
Located in Waterloo about 30 minutes south of Brussels, St. John's International School has (according to their website) about 800 students. A parent with children at St. John's said, "facilities are excellant. Sports fields were lacking but now are newly constructed as well as new science wing and gymnasium. Pre-K and Kindergarten are separate and adjacent to school and are fabulous with great teachers. The staff is excellent. We loved it! The curriculum is excellent. My daughter started slow as she did not have pre-school since we were traveling. She had a lot of one on one until they got her to the class level and she quickly was able to excel through all the support she received. They are very conscious of each child and their needs both emotionally and academically. The French program was the only weakness as kids attending for many years were still not fluent. There is an active PTA and parents are welcome to volunteer as much as they can as well. Many activities are designed to celebrate the different cultures represented in the school. The activities were well planned and made it easy to get to know people. They have a "welcome wagon" parent who calls prior to the start of school to answer any questions and will walk you to your classes on the first day as well!"
Other International Schools in the Brussels Area
Bogarts International School is also located in Waterloo, north of Brussels. It's a bilingual school with instruction in French and English and caters to students in primary and middle school. Brussels International Catholic School is an independent bilingual school located in the center of Brussels that caters to students from pre-primary through secondary. Others include Japanese School of Brussels, Lycee Francais Jean Monnet and the newly developing Arboretum College.
To have your school added to our list, please e-mail us an overview of your school including size of student body, school years, languages, location and distance from the center of Brussels and anything else that is important for expats to know about your school. We would be happy to include it in this article.
About the Author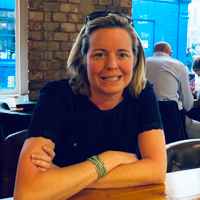 Betsy Burlingame is the Founder and President of Expat Exchange and is one of the Founders of Digital Nomad Exchange. She launched Expat Exchange in 1997 as her Master's thesis project at NYU. Prior to Expat Exchange, Betsy worked at AT&T in International and Mass Market Marketing. She graduated from Ohio Wesleyan University with a BA in International Business and German.
Some of Betsy's articles include 12 Best Places to Live in Portugal, 7 Best Places to Live in Panama and 12 Things to Know Before Moving to the Dominican Republic. Betsy loves to travel and spend time with her family. Connect with Betsy on LinkedIn.
Comments
Bricipopoli
I would like to add to this list the school where my son is presently registered, Primary School Roots and Wings, in the middle of Park Parmentier, Woluwe St. Pierre. It is in the middle of a beautiful park and the quality of educational services is top notch.
guest
Ecole Internationale Montgomery is a bilingual school situated next to the Montgomery roundabout in Brussels. Catering to both primary and secondary students, the school offers the International Baccalaureate programme in French/English.The school was founded in 2007 and is located in a townhouse dating from the early 20th century. www.eimontgomery.be Uniform: Yes Garderie: Yes
brettneilson
St Paul's British Primary School was founded in 1975. It is "an excellent school, providing an OUTSTANDING quality of Education and Care". (Mark Evans, Lead Inspector, November 2016) We have created a vibrant and exciting school community which aims to give every child who comes to our school the Best Possible Start In Life! We offer the National Curriculum for England, richly embellished with topics that reflect our location in the heart of Europe and our celebration of the Arts and the Great Outdoors. The best way to find out what we're all about, is to visit us! We look forward to meeting you and your children. 3 Stationsstraat, 3080 Vossem Tervuren +32 2 767 30 98, [email protected] www.stpaulsbps.com