10 Tips for Living in Trinidad & Tobago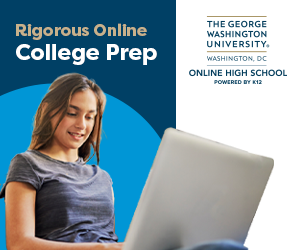 Summary: Expats in Trinidad & Tobago love the family-focused Trinis, the laid-back island culture and the beautiful beaches. That being said, many expats find dealing with bureaucracy a challenge, the pace of life frustrating and the cost of housing, food and cars much higher than expected.
About the Author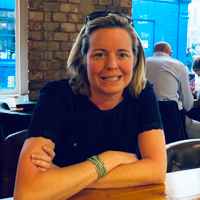 Betsy Burlingame is the Founder and President of Expat Exchange and is one of the Founders of Digital Nomad Exchange. She launched Expat Exchange in 1997 as her Master's thesis project at NYU. Prior to Expat Exchange, Betsy worked at AT&T in International and Mass Market Marketing. She graduated from Ohio Wesleyan University with a BA in International Business and German.
Some of Betsy's articles include 12 Best Places to Live in Portugal, 7 Best Places to Live in Panama and 12 Things to Know Before Moving to the Dominican Republic. Betsy loves to travel and spend time with her family. Connect with Betsy on LinkedIn.
Comments
guest
Hello All, I am new to commenting here, but I have a couple things I would like to add. I'm not an expat, but living here married to a Trini. I'm applying for residency, and applying for my wife's Visa, so we can travel together when we choose, and have the least restrictions (and headaches) as possible. I'll agree with comments posted about the traffic, higher prices for items such as food, furniture, etc. And yes, although dealing with the Bureaucracy here can be very frustrating, it's not much different than in the US. When was the last time you've been to the DMV? When people criticize crime rates and areas, you're going to get that anywhere in the world. You can be safe 24/7 by using what we all have, but it seems 50% or more people refuse to: COMMON SENSE! I lived in a very racist Brooklyn, NY neighborhood! (BTW, I'm white, not black) I was called everything but a white man, but if I were to defend myself I WAS THE RACIST ONE! I filed a racist profiling case against me with the NYPD and the Attorney General's Office in Oct '13. It was never resolved or followed up by either office! (A security guard confronted me after leaving a grocery store (FOODTOWN in BED-STUY) saying he wanted to search me because I was seen stealing something. My friend wasn't asked to be searched: She's black and was carrying a handbag big enough to hold a watermelon and chicken.) When you want to talk crime, watch the crime reports in Brooklyn, NY. Particularly, Bed-Stuy. Guns, killings, drugs etc. Enjoy TT and use your common sense about things.
gingerbaby
Most of this article is true. There are some specialty gourmet shops but you have to know where to find them. I found an excellent one on Long Circular Road where I could have purchase most things that I buy here. The West Mall also provides things for my liking. I am a born Trini but have lived in Canada for almost 5 decades. After years of absence from the country, I have visited twice in the last two years. I have seen the worst customer service in all my travels in Trinidad. Whether it is the food server at the take out, the mini-bus, the stores or some of the better places. I find people act as if you are begging for something and not paying for it. They do not smile and are not polite and very abrupt. The T&T government needs to start educating the children, maybe they might take something home to their parents and run slogans on the TV and bill boards about customer service. I was ruffled a few times on my last trip and I am of mixed race. I could pass for half-indian, brown-skinned (Trini) or black as the North Americans say, or part Hispanic. So I would not say it is a racial thing. I would prefer to spend my vacations in Cuba. Jamaica or Mexico where I am treated with respect at all times. It seems that focus is placed on material things and people just having a good time, quite unlike when I was a child growing up there, when manners were important.
lenhoj
This is a pretty accurate report of life in T&T based on my time spent there the past 3 winters. An often overlooked residential area by persons posting on this site is Diamond Vale in the west. It is relatively safe, close to the areas mentioned above, is walkable with small parks and has wonderful residents. Home prices are reasonable and homes are generally well maintained by residents. Trinis are wonderful people, but resent reference and comparisons to US, UK and places abroad. It is what it is, so just make attitude and other adjustments and you will enjoy your stay there.
guest
Foreigners should also keep in mind that Trinidad has an economy that is not built around tourism which makes the experience different from other islands. Trinis also have a strong sense of pride especially about not needing tourist money. I returned to Trinidad after my father opened an offshore business on the island. the crime rate is extremely high on a per capita basis but rarely affects expats, still good to be cautious. .Trini hospitality is usually good but dont always expect to be treated special especially in the company of wealthy trinis. Trinidad is excellent for food, culture, nightlife. Horrible for customer service, high crime rate