5 Best Places to Retire in Nicaragua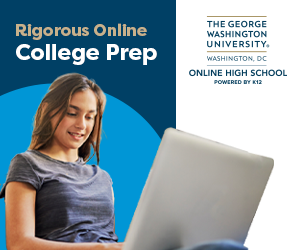 Summary: Expats discuss the best places to retire in Nicaragua. From upscale communities on the Emerald Coast to the beautiful city of Granada, Nicaragua is no longer just a haven for surfers.
If you're considering retiring to Nicaragua, be sure to spend time traveling the country. Learn what day-to-day life as a retiree is like in the cities and towns that you visit. One retiree in Nicaragua advised, "keep in mind the climate and surroundings you are looking for. Leon is the hottest city in my opinion. Granada is also hot, but not as bad as Leon. Matagalpa and Estelli are in the mountains and have a cooler climate. The pacific coast is hot and fairly dry, but always has a breeze. Corn Islands are tropical Caribbean islands. Granada and San Juan del Sur have the largest expat communities. Nicaragua has it all, just think about where you will be the most comfortable. Keep in mind that you can only see museums and art galleries so many times before they become boring, living there is a lot different then visiting." Another expat said, "my wife has an art studio and gallery so it requires more people to support it (tourists, expats and locals). It could not survive in a smaller town than Granada. I spend a great deal of time working with foundations and community activities. We both love Esteli, Matagalpa, Jinotega and the many beautiful places on the other side of Lake Cocibolca but there just are not enough expats for our idea of a good life. We have many friends that rough it by living more by themselves. While we have many Nica friends and neighbors, I have to get with expats of similar education and background once in a while to stay sane."
1. Retiring in Granada, Nicaragua
Retiring in the beautiful, colonial city of Granada, Nicaragua is a popular trend. "Life here [in Granada] has been good to us. What you really need to think about is what you will do when you get here. Successful expats reinvent their lives and do things that they have always wanted to do. We do some volunteer work, are active in our church and pursue interests we didn't have time for in our former life. We also travel a great deal. Central America is a great place to see. The availability in stores is great, imported food is expensive. We have found most of what we want. The grocery store we shop in, La Colonia, is one of the best run stores I have ever been in with a friendly, helpful staff. We go to Managua once a month for groceries and to have a fun time," said an expat in Granada.
Another expat living in Granada said, "you can live here very well on whatever income you have. We live in a middle class neighborhood for a fraction of what it would cost in the US or Canada. Our neighborhood is very safe, our neighbors are friendly and watch out for us, but you must practice common sense. Most of the crime is opportunistic crime and if you are walking home drunk and talking on your iPhone at midnight, expect to invite trouble. We also avoid heavy tourist areas like La Calzada, which are magnets for crime. Be just as careful of expats as Nicas. Don't trust anyone you meet in a bar. Get to know people before you get too friendly."
2. Retiring in San Juan del Sur, Nicaragua
Some retirees love San Juan del Sur for it's filled thriving expat population, nightlife and restaurants. Other retirees find it touristy, expensive and the crowd too young. One retiree said, "SJDS is a tourist trap so rents are quite a bit higher. SJDS does NOT have 'mucho crime' unless you are a drunk backpacker who flashes his iPhone in public at nights or in the bars. For the average resident or tourist, it is like any Central American city (or like many North American cities). Lock your doors and stay out of bad areas at night & you'll have no problems. The outlying isolated vacant homes up & down the whole coast and many places inland need a cuidador or they may get robbed. But it is NOT for everyone since retired reasonably affluent expats are now being outnumbered by the 30ish crowd just getting by."
One expat suggested, "in San Juan, you might drop by the El Dorado on the beach road, which generally is populated with people who like it there just fine. Then stop by Big Wave Dave's, which swarms for some reason with pessimists. Your mileage may vary." Another added, "you forgot to mention if you want to be a somebody El Gato Negro coffee shop is a must. Actually you can be a nobody too. Probably the best place to meet expats & talk. Ask there AM for Kelvin who owns a good source of info: Del Sur News. Republika & Cha Cha Cha are two more like Dorados that have a few of the friendly mature crowd around. Henry's Iguana in the mornings for breakfast sometimes is OK for expat discussions too before the kids swarm in later."
3. Retiring in Rivas, Nicaragua
About 40 minutes northeast of San Juan del Sur and an hour south of Granada, you'll find Rivas. "I have considered Rivas several times because it is a good slow place to relax. Consumer shopping is limited to the same chain stores like La Curacao & Gallo mas Gallo and a Max Pali, but if you know where to go you can get most things. It is a short run to SJDS, Ometepe, and even Masaya. And the beaches and surfing west of there in the Tola & Giganti area are nice although Pellas has their Guacalito de la Isla project there. Housing prices seem to me have doubled since I looked several years ago, but you can still get a nice fairly modern 'Nica' house for maybe $60K or much less if you compromise a little. Rents are cheap and again depends on quality as low as $100 to $200. But prices & rents obviously depend on a lot of things about what you want so you gotta go there and look," advised one expat in Nicaragua. Another expat said, "Rivas has a very different climate and it is flat. Lots to do as it is between the ocean and the lake. It is a major transit point, lots of folks passing through."
"Maybe I can shed some insight on the Rivas area as we have a house on the coast and have to past through Rivas all the time. First, there are very few items that I cannot find in Rivas. Besides the MaxiPali (the new one on the PanAm, not the one in town) seems to continue to grow. It is clean and has a lot more than you would think. Good chicken and meat, too. Rivas has many banks, hardware stores, laundrymats and Sherwin Williams (for paint) and tons of other smaller store that will suit your almost every need. For safety, I have NEVER felt unsafe in any area of Rivas. Just don't be a jack@$$ and show some respect and the locals will help you with that bright Nica-smile. You are close to the beaches, the lake, SJDS -- and even Masaya and Granada," said another expat.
4. Retiring in Esteli, Nicaragua
Esteli is a city in northern Nicaragua about 2 hours north of Managua. "Esteli is cooler than Managua or Granada and has quite a few North Americans. The prices are better and the climate is cooler," described one expat. A group of expats in Esteli area offered some advice about living there. One said, "Esteli is tobacco country, and the town is full of tiny cigar factories. The fabulous Hotel Iguanas in Esteli is like no other place on the planet, for good or for ill is up to you to decide." Another added, "as far as advice on Esteli the city has all the comforts I can want -- major banks, fast internet, and most of my American grocery products." Another expat said, "Esteli is your best bet. It is clean and pretty with a pretty lively nightlife."
5. Retiring in Tola, Nicaragua
"Our house is about 40 minutes away from Rivas in one of the gated communities in the Tola area (actually Limon on the ocean). There are many local places to rent that are nice in the $350-$450/mo range, but they are increasing at a decent clip. This area (Limon / Limon Dos) is more of a community and crime is very low. Everyone knows everyone and you have space to chill, great almost constant breeze and the ocean to cool off in. Depending on your budget, you could look in one of the 'expat communities' [on the Emerald Coast] (Guacalito, Rancho Santana, Hacienda Iguana to mention a few) if you want US style living or high end living and amenities. I will tell you, you will not find anything in those communities for under $1,800 per month on a long term lease. This area is growing, especially with the new airport that is in the process of being built as I type as well as the newly paved road," recommended an expat in Tola, Nicaragua.
About the Caribbean Side of Nicaragua
Many people thinking about retiring in Nicaragua inquire about the Caribbean side. "The Caribbean side is a whole other place and not comparable to the Pacific side. I would visit before you make any choices. There are good reasons why it is called an autonomous region," warned one expat. Another expat in Nicaragua explained, "the Nicaragua caribbean coast is not at all like Cancun or the Mexican Riveria, ie, no Walmart, no Sanborns, and not many tourist facilities. The weather is very different from Cancun. Our friends who travelled up the coast last year by open boat had a hard time finding a grocery store or any place that sold food. That is why some people like it. I think you should visit there before thinking about it."
About the Author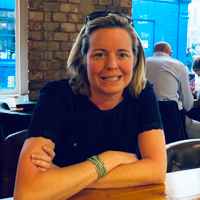 Betsy Burlingame is the Founder and President of Expat Exchange and is one of the Founders of Digital Nomad Exchange. She launched Expat Exchange in 1997 as her Master's thesis project at NYU. Prior to Expat Exchange, Betsy worked at AT&T in International and Mass Market Marketing. She graduated from Ohio Wesleyan University with a BA in International Business and German.
Some of Betsy's articles include 12 Best Places to Live in Portugal, 7 Best Places to Live in Panama and 12 Things to Know Before Moving to the Dominican Republic. Betsy loves to travel and spend time with her family. Connect with Betsy on LinkedIn.
Comments
greggy61
In your top 5 places you did not mention Managua. I'm a single male looking to move to Nicaragua. What are your thoughts on Managua? Can you live very comfortable on 1,300 to 1,600 a month? Thanks Greg