5 Tips for Living in Granada, Nicaragua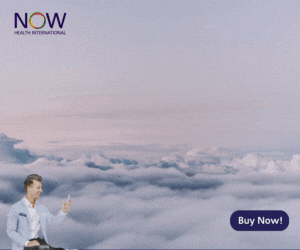 Expats love Granada, Nicaragua for its colonial architecture, rich history and thriving expat community. In this article, we cover cost-of-living in Granada, safety, real estate, health care and more.
Granada, Nicaragua is a beautiful city with a colonial heritage. It's population is estimated at approximately 123,000 (according to Granada, Nicaragua on Wikipedia).
Expat Life in Granada, Nicaragua
"Life here [in Granada] has been good to us. What you really need to think about is what you will do when you get here. Successful expats reinvent their lives and do things that they have always wanted to do. We do some volunteer work, are active in our church and pursue interests we didn't have time for in our former life. We also travel a great deal. Central America is a great place to see. We live just fine. The restaurant food is so so, some good some bad. The availability is stores is great, imported food is expensive. We have found most of what we want. The grocery store we shop in, La Colonia, is one of the best run stores I have ever been in with a friendly, helpful staff. We go to Managua once a month for groceries and have a fun time," said an expat in Granada. Another expat said, "the expat commmunity is just starting to formalize groups and organizations though many expats work with the various non-profits to help Nicaragua and its people. Here in Granada we have Amigos de la Policia (to improve the rapport with the local police), Care Granada (works with city and mayor for improvement projects), Calzada Centro de Arte (people learn to paint or paint with other artists), Book Club (the usual monthly group to discuss books) and monthly luncheons to just get together."
Cost of Living in Granada, Nicaragua
"Live like a Nica on $500 a month or buy your expansive colonial home and entertain lavishly. We find we can live on around $1500 a month but emergencies do happen and that does not include flights back home. The world is different now with many things being fairly expensive now like gas, flights overseas, rising food costs, etc. Nicaragua is a cash society. We have no loans or credit card balances and it feels quite good. I go to the ATM when I need money and even pay utilities with cash. Owning our home eliminates the biggest bill, which is the rent. Food is the next greatest expense. It makes purchase decisions so much easier. If we do not have sufficient cash, we do not buy it," explained one expat in Granada. Another expat said, "you can live here very well on whatever income you have. We live in a middle class neighborhood for a fraction of what it would cost in the US or Canada."
Housing in Granada, Nicaragua
A real estate professional in Nicaragua advised, "the most common request I get is for home, apartment and room rentals. I suggest you come to Granada and stay at a hotel then you can go see the rental options. While there are rental agencies and property management companies, many of the rentals you can only find out by networking." She went on to provide an extensive list of real estate agencies in Granada.
Another expat warned, "the worst prices are found in the American owned companies. They sell properties that the owner is willing to sell at $15,000.00 for $50,000.00 I remember when I almost bought the historical home in Granada, old residence of General Chamorro. My friend Ramon Lopez r.i.p. the old owner of Hotel Granada owned it and offered it to me for $150,000.00. The American that bought it is asking over $1 Million. Don't go buying wooden nickels."
Health Care in Granada, Nicaragua
"One of the most modern hospitals in Central America is 45 minutes away. We do not have health insurance, which will shock many people, but the USA is one of very few countries without universal health care. We love our doctor who we feel is better than any doctor we have had in the states. He speaks English and we trust him completely. The office visit is $15. Medical costs are low enough to pay as you go. Our prescriptions are less than the co-pay amount was in the states. How can that be? They are the same drugs," commented one expat in Granada.
"The only health care professional we have used is a pharmacist. He is from El Salvador and speaks English. Great service at good prices. You don't need a script for most meds, only narcotics. We each take one med and it costs about one-fifth of what it would cost in the states. My husband saw a doctor once, good service and the office visit was $40 for taking off two bad skin spots. Many people go straight to a lab and if they think they have something just take the lab report to a pharmacist who can prescribe meds. No need for a doctor at all. Doctors here make house calls," said another expat.
Safety in Granada
"It is relatively safe and we have experienced less crime here than in the states. We use common sense such as using taxis after dark, not driving at night, etc. Having said that, Nicaragua is a poor country and there is more common theft. For example, if you lay your phone, iPod, laptop on your table at a restaurant and turn away, it will be gone. It is important to have good neighbors and to form friendships with them. Our home has never been robbed in the past five years here," explained one expat. Another expat living in Granada said, "our neighborhood is very safe, our neighbors are friendly and watch out for us, but you must practice common sense. Most of the crime is opportunistic crime and if you are walking home drunk and talking on your iphone at midnight, expect to invite trouble. We also avoid heavy tourist areas like La Calzada, which are magnets for crime. Be just as careful of expats as Nicas. Don't trust anyone you meet in a bar. Get to know people before you get too friendly. Most Nicas pride themselves on their honesty. I frequently hold out my hand with change and let vendors take their money, but I also am careful and take precautions. It is no different than anywhere else, you will learn what you need to do. The most dangerous place you will go is the road, any road, every road. Practice the most caution there."
About the Author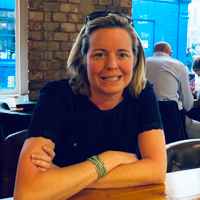 Betsy Burlingame is the Founder and President of Expat Exchange and is one of the Founders of Digital Nomad Exchange. She launched Expat Exchange in 1997 as her Master's thesis project at NYU. Prior to Expat Exchange, Betsy worked at AT&T in International and Mass Market Marketing. She graduated from Ohio Wesleyan University with a BA in International Business and German.
Some of Betsy's articles include 12 Best Places to Live in Portugal, 7 Best Places to Live in Panama and 12 Things to Know Before Moving to the Dominican Republic. Betsy loves to travel and spend time with her family. Connect with Betsy on LinkedIn.
Comments
icaj
Wow - it all sounds wonderful. I am currently living and working as a university teacher in Istanbul and want to leave at the end of the academic year - july 2016. I have been teaching and travell?ng now for 8 years , as a solo 50+ teacher of Scottish extraction - and I would be grateful t hear about good language schools where I can LEARN Spanish and opportunities for teaching English - and most importantly are there swimming pools in Leon and tennis courts in Grenada ? and ex-pats of my age, who enjoy travelling, tennis, reading and learning about other cultures? Hope so - ?t all looks so pretty and peaceful.
Suziemiki
Hi, wonderful comments, as I too found Granada a friendly, helpful community. Loved the monthly street stage performances with its dancing and live music. Belonged to a expat group on Sundays that held a worship hour. Ran a Bnb and most tourists preferred Nicaragua to Costa Rica for its prices and friendliness.