5 Tips for Living in San Francisco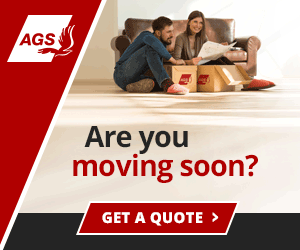 Expats living in San Francisco and the Bay Area will find a unique culture that is a magnet for people from all over America - and the world. Find great information on how to settle into the home of Silicon Valley, Napa Valley, and much, much more.
Expats in San Francisco will quickly find that they have actually moved to the "Bay Area" and not just the city itself. It is a city that celebrates differences perhaps more than any other major city in America. Expats will find themselves right at home if they do their homework and understand and accept its unique and liberal culture.
The Bay Area At A Glance
San Francisco, and the Bay Area in general, provide expats with one of the most visually spectacular settings in the world.
The Bay Area refers to the areas surrounding San Francisco Bay and San Pablo Bay, among others.
Bay Area Sections
San Francisco City - Sits on the tip of the peninsula and is home to less than 900,000 people, although it exceeds 1 million people during the work day. The Golden Gate Bridge is the ending point - going across it takes you to Marin county in the North Bay. Going across the newly-renovated Bay Bridge takes you to Oakland and the East Bay.
Peninsula - The area south of San Francisco on - duh - the peninsula. It is mostly San Mateo county and some of northernmost Santa Clara county. Where it "officially" ends and where South Bay starts is loosely defined. You will meet some people that for one reason or another have strong feelings about this. Many people would include the Peninsula as being part of "Silicon Valley." Facebook is based in Menlo Park.
South Bay - South/Southeast of the Peninsula and south of East Bay. Comprised of San Jose and most other parts of Santa Clara county. This is the area people refer to when they use the term "Silicon Valley."
East Bay - Oakland is the largest East Bay city, and it also has Alameda and Contra Costa counties.
North Bay - Head across the Golden Gate Bridge and you are in Marin County, which is part of North Bay. It contains the southern parts of Sonoma county, Napa county and also Solano county.
Where to Live in San Francisco
San Francisco has a lot of neighborhoods
and there are important differences among them. Moving to one of them on someone's advice can be a recipe for disaster unless that person knows you really, really well. Expats will find themselves at home in most parts of the city... which one is best for you really depends on your personality just as much or more than your nationality.
Transportation in San Francisco
There are all kinds of public transportation options in the city. The Muni & Bart (Bay Area Rapid Transit) are used by a significant number of people in the city. Caltrain is a commuter rail system between San Francisco and San Mateo (Peninsula) and Santa Clara (South Bay) counties.
Registering a car from another state or country in California is more difficult than in other states for a variety of reasons.
Also, note that when you say the name of a highway, Californians put the word "the" in front of the number. So you should say "THE 5," not "5" or "Interstate 5." "The 101," not "101" or "Interstate 101."
Natives vs. Expats and Transplants
"Hey, I'm a native. You don't have to tell me where to go." This is something expats and American "transplants" are likely to hear if you try to tell a cab driver how to get somewhere in San Francisco. Sadly for San Francisco natives, there are more transplants living in the city than natives.
As one expat wrote about San Francisco, "please note that California natives feel that they are being invaded and that the entire world is DYING to move to Cali. Their sense of regional superiority is annoying, but I guess it is understandable since there are always people picking up and moving there."
Here's a quick exploration of what makes a San Francisco native.
Weather in San Francisco
We hope you have a light jacket, or two or three or four. It gets chilly at night. Days are warmish but rarely hot. Much of the year it's comfortable to wear shorts during the day and heavy sweater weather at night.
January through March are the wettest months, and then it starts to drop off in April - the summers are very dry. The rain starts to pick up again in October.
Things To Do In San Francisco and the Bay Area
Eat out a lot in San Francisco - San Francisco restaurants create part of the character of the city. The Brunch in San Francisco is amazing - especially since the weather enables lots of outdoor dining.
The Mexican food in San Francisco is so good it just about justifies the move there from across the world.
More so than any other time, it's possible to get pizza by the slice in the San Francisco Bay Area.
Have brunch at Sam's Anchor Cafe in Tiburon.
Visit Muir Woods. Generally, it's fine to skip some of the bigger tourist spots in the Bay Area. "Muir Woods is not one of them. It is a must.
Drive from San Francisco out to Stinson Beach on the 1.
Visit the Wine Country in Napa County and Sonoma County. V. Sattui is a great place to start.
About the Author

Joshua Wood, LPC joined Expat Exchange in 2000 and serves as one of its Co-Presidents. He is also one of the Founders of Digital Nomad Exchange. Prior to Expat Exchange, Joshua worked for NBC Cable (MSNBC and CNBC Primetime). Joshua has a BA from Syracuse and a Master's in Clinical and Counseling Psychology from Fairleigh Dickinson University. Mr. Wood is also a licensed counselor and psychotherapist.
Some of Joshua's articles include Pros and Cons of Living in Portugal, 10 Best Places to Live in Ireland and Pros and Cons of Living in Uruguay. Connect with Joshua on LinkedIn.
Comments
rrtalley
For some reason the author forgot to tell readers to bring a big wallet when moving to San Francisco. It's one of the highest cost of living areas in the country, if not the world.
ccarlson
Nice to see something on San Francisco, a wonderful city. Having lived there for over a decade, I have a few comments, Joshua. The Bay Bridge, connecting San Francisco with Oakland and the East Bay, was not actually "newly renovated;" the entire eastern span of the bridge was totally replaced, due to the 1989 earthquake, with a new and beautiful signature span, built at great cost. In regard to San Francisco's diverse and vibrant neighborhoods, I would have to add that income will be one of the key factors in determining where you choose (or are able) to live in this very expensive city. Finally, we in San Francisco do NOT say "the 101" or "the 5" in naming our freeways! That is so Los Angeles and I have never heard such utterances in northern California. Enjoy San Francisco and environs north!
guest
If you intend on arriving to San Francisco from the airport in a rental vehicle, please be certain to not leave any valuables inside, not even so much as a visible candy bar, or the vehicle is almost certain to be damaged and broken into. And, no, we do not have a problem with a local bear population.