5 Tips for Living in Seattle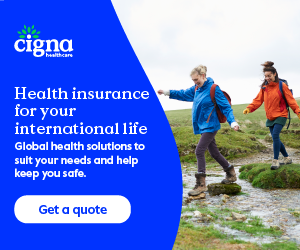 Read what it's like to move to Seattle and live as an expat in one of the most important technology centers in the world. Expats in Seattle enjoy a unique culture in a gorgeous Pacific Northwest setting.
Expats in Seattle will find a wealth of culture in one of America's most critical technology centers.
Finding a Job in Seattle
An expat in Seattle wrote the following about jobs in Seattle: "Everything exists in Seattle. Of course Microsoft and Boeing are huge. The dot.coms still have a presence... and if all else fails there is tons of opportunity to be a Barista! AND lots of great educational opportunities, if you can't get a job, go back to school! But first establish residency so the UW (University of Washington) doesn't cost an arm and a leg!
In terms of employers in the Seattle metro area, it is true that expats will find a vibrant job market. Amazon and Microsoft do anchor the tech industry, as do the start ups in the Seattle area. There are literally thousands of unfilled tech jobs sitting there waiting for qualified applicants.
Moving to Seattle
There are a diverse set of neighborhoods in Seattle for expats to choose from.
Here are a few that are likely to be of interest to expats:
Ballard is a great place to move for parents that still want to remain connected to Seattle's patented blend of culture and counter-culture. Attracts visitors and locals alike, although some natives find it hard to digest the transformation from more of a blue collar area to a hip (I hate that word), trendy (that one too) waterfront destination. Majestic Bay Movie Theatre, Hiram M. Chittenden Locks - watch salmon return to spawning grounds, and the Sunday farmers market are all big draws, as are the indie bookstores, record shops and the like.
Capitol Hill is another neighborhood that has experienced a great deal of change over the last few decades, but it still maintains its character. Lots of art culture - music, film, theaters - plus great bars and restaurants.
Magnolia is located on a hilly peninsula and offers a quieter existence than other parts of the city. There is limited access to Magnolia via bridges and contributes to its semi-suburban feel.
Wallingford is in North Central Seattle and is near the University of Washington, as well as a significant number of parks and other green space.
Here is why you you should not move to Seattle.
Seattle Culture
Americans largely think of Seattle as an alternative, liberal culture coupled with high technology. It's location in the Pacific Northwest and waterfront setting also contribute to its culture composition.
The arts in Seattle also play a significant part to the city's cultural identity.
Seattle was the setting for the grunge movement of the 1990s, which had a considerable impact on American pop culture and Generation X in general. Seattle is still strongly identified with this movement and the culture that surrounds it.
The Restaurants in Seattle offer a wide variety of options - especially high quality seafood and pub fare.
Transportation in Seattle
Expats will find that the Transportation options in Seattle will help you find your way around the city. The mass transit options are operated by King County Metro and Sound Transit operate bus, light rail and commuter rail options. As with many cities, expats will find that transportation issues in Seattle can be contentious. As of 2015, planning for a massive transportation overhaul in Seattle were well underway, with the mayor proposing almost a billion dollars worth of work on projects.
International Schools in Seattle
There are some international schools in Seattle.
The John Stanford International School in Wallingford is an elementary school that offers immersion in Japanese or Spanish.
Beacon Hill International School is an elementary school located in Beacon Hill.
Concord International School is a K-5 school in South Park.
About the Author

Joshua Wood, LPC joined Expat Exchange in 2000 and serves as one of its Co-Presidents. He is also one of the Founders of Digital Nomad Exchange. Prior to Expat Exchange, Joshua worked for NBC Cable (MSNBC and CNBC Primetime). Joshua has a BA from Syracuse and a Master's in Clinical and Counseling Psychology from Fairleigh Dickinson University. Mr. Wood is also a licensed counselor and psychotherapist.
Some of Joshua's articles include Pros and Cons of Living in Portugal, 10 Best Places to Live in Ireland and Pros and Cons of Living in Uruguay. Connect with Joshua on LinkedIn.