10 Tips for Living in Abu Dhabi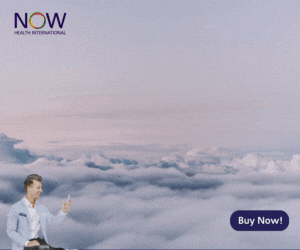 Expats in Abu Dhabi enjoy a unique lifestyle in the Middle East, but the requirements for moving there are very specific. Find out what these are and what it is like to live in this truly diverse city.
Expats in Abu Dhabi enjoy a unique lifestyle in the Middle East, but the requirements for moving there are very specific and you should never be deviated from them.
Find A Job Before Moving To Abu Dhabi Is Required
An expat in Abu Dhabi reports that "you need a job BEFORE you get here. You cannot come to UAE without an employer sponser. Jobs are usually oil, construction, nuclear or academic related."
Expat Package Negotiations Are Critical For Abu Dhabi
The expat in Abu Dhabi also writes that it is important to "negotiate a VERY comprehensive relocation package with your prospective employer, including school, housing, transportation and travel allowance, in addition to a generous salary, because the cost of living is not cheap here.
Expats Will Find Abu Dhabi Surprisingly Diverse
An expat who has lived in Abu Dhabi for 12 years reports that it is "the most diverse city on the planet, along with Dubai. Everyone, and I mean virtually EVERYONE is from somewhere else. Religions and cultures all intermingle peacefully and it's not a big deal to have a Buddhist, a Hindu, a Christian and a Muslim in a group of friends. They all get along just fine. Differences are what make this country the experience it is. Perhaps that's why as many as 60% of American expats who repatriate back to their home country encounter difficulty reassimilating and most find themselves coming back to the UAE for more of that openness."
Expat Clubs Are Important For Getting Settled
Expats consistently report that clubs will help you get settled relatively quickly in Abu Dhabi. One recommended "AWN (American Womens Network - primarily Americans, but all are welcome...can tend to be a bit highbrow), WIAD Women in Abu Dhabi (A very international flair, this ladies group does some serious traveling!).
Another expat in Abu Dhabi wrote that "clubs, sports and schools" will help you get settle in the UAE.
Expats Moving To Abu Dhabi Should Carefully Plan What To Take
One expat who moved to Abu Dhabi suggested that expats "should definitely bring some shampoos from [home] as the quality of them over here is doubtful unless you buy them in salons. I would take many of my own language books to read - however one can easily find English good literature. I would take hair color as I am blond and the choices of blond hair colors in shops is poor. I would take plenty of patience over here especially while driving. Leave clothes, shoes, bags and cooking pots home."
Another expat who lives in Abu Dhabi would "bring another voltage converter, more garden tools and gardening supplies... Leave home [your]: bicyles, blankets, winter clothes.
Expat Housing And Cost Of Living in Abu Dhabi
One expat in Abu Dhabi reported that her "2 [bedroom] apartment in the city center... is typical" housing for expatriates and that the cost of living in Abu Dhabi is "much higher" than at home in Europe.
International Schools in Abu Dhabi
There are international schools in the UAE, and in Abu Dhabi a few options include the American Community School of Abu Dhabi, and American International School of Abu Dhabi.
Emiratis Take Family Obligations Very Seriously
One expat in Abu Dhabi noted in an expat culture shock report that "the warmth and care they show their families, especially their children, is truly heartfelt. Americans could learn a lot by watching the time the Emiratis devote to family."
Platonic Relationships Between Men and Women Are Difficult
Another expat in Abu Dhabi shared in an expat culture shock report that "as a woman, forming friendships with an Emirati man can be tricky. The concept of the platonic male-female relationship doesn't exist in their culture. On the flip side, the women tend to have a lot of familial obligations and, at times, limited ability to move freely without a male member of her family, so going out to a restaurant or coffee w/ just the girls has never actually happened for me."
Expats Should Learn About The UAE Culture
One expat in Abu Dhabi said it is important to NEVER "offer up your left hand (even if the right hand is holding things) to shake someone's hand. All 'dirty' things happen with the left hand, and people are quite sensitive to it when it comes to eating."
Another expat recommended that new expats "read, go to university lectures, art exhibits, music concerts. Learn about the culture, not just others' opinions! Develop an appreciation and respect for where you're going, and be open to it. If you do this, you will find happiness wherever you go."
About the Author

Joshua Wood, LPC joined Expat Exchange in 2000 and serves as one of its Co-Presidents. He is also one of the Founders of Digital Nomad Exchange. Prior to Expat Exchange, Joshua worked for NBC Cable (MSNBC and CNBC Primetime). Joshua has a BA from Syracuse and a Master's in Clinical and Counseling Psychology from Fairleigh Dickinson University. Mr. Wood is also a licensed counselor and psychotherapist.
Some of Joshua's articles include Pros and Cons of Living in Portugal, 10 Best Places to Live in Ireland and Pros and Cons of Living in Uruguay. Connect with Joshua on LinkedIn.