5 Tips for Living in Bangkok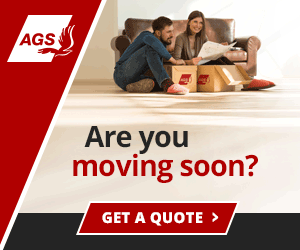 Summary: Expats living in Bangkok enjoy a bustling city that is the most populous city in Thailand. Over the last several decades Bangkok has become an important regional business hub for Southeast Asia.
Expats in Bangkok live in Thailand's most populous city, by far. It is a bustling city that has become an important center of business in Southeast Asia.
Expats Are Employed In Many Industries In Bangkok
One expat reported about jobs in Bangkok that expats work in "finance, oil, computer related jobs, garments and shoes, environmental related jobs, jewelry, construction, representing multi-national corporations in a business development role. The people we know were sent to Thailand by the company they work for."
Expats Should Be Selective With Housing
One expat suggested that when expats consider housing in Bangkok, "find a good place to live - you'll need it in this city. Do not plan too much in the beginning. Take things easy, read a lot about Thai culture and the city."
Another expat wrote about housing that "if you plan to buy a condominium, do not bring the money with you. You will need proof that you transferred the money to Thailand. The main expat area is Sukhumvit Road, but if you are not in a high income bracket, then you might want to consider the outskirts of Bangkok or the provinces."
Expats Should Manage Finances Wisely
As far as expat finances are concerned, one person reported: "Don't overspend. Anything can happen and you might find yourself out of money. This has happened to most of the expats I have known in Thailand over the past 30 years."
Bankok Restaurants Offer Great Thai Food... And Also Other International Cuisines
Expats are treated to great restaurants in Bangkok. While Thai cuisine, which includes some amazing dishes, is obviously most prominent, international restaurants in Bangkok are plentiful enough to satisfy just about any expat's needs.
Expats Cannot Directly Own Property In Thailand
It is not legal for expats to own property in their name in Thailand.
One person on our forum advised that "any foreigner can buy a condo in Thailand, every body agree that. But if you want to live your retirement in a house with garden, it's also possible. If you are not married with Thai people, you must rent the land for 30 years, renewed every 30 years, and built your own house that you are owner. The owner of the land cannot stop the contract. But your children, if they are not Thai, cannot get it."
Others suggest that a Thai spouse or an established company can buy property in Thailand.
Consult experts for the most current information and ensure that you are crystal clear on what is legal at both the local and national level. Expats in other countries, such as Spain and Portugal, have had property seized and/or destroyed when local approval quashed by regional or national authorities.
About the Author

Joshua Wood, LPC joined Expat Exchange in 2000 and serves as one of its Co-Presidents. He is also one of the Founders of Digital Nomad Exchange. Prior to Expat Exchange, Joshua worked for NBC Cable (MSNBC and CNBC Primetime). Joshua has a BA from Syracuse and a Master's in Clinical and Counseling Psychology from Fairleigh Dickinson University. Mr. Wood is also a licensed counselor and psychotherapist.
Some of Joshua's articles include Pros and Cons of Living in Portugal, 10 Best Places to Live in Ireland and Pros and Cons of Living in Uruguay. Connect with Joshua on LinkedIn.