Top 10 Reasons to Consider Ecuador for Your Retirement
By EcuaAssist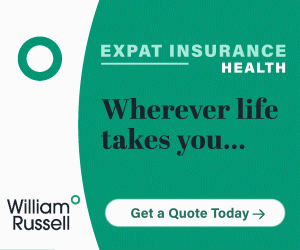 Summary: Retirees in Ecuador enjoy an incredible number of benefits in their expat life abroad. Here are ten of the best reasons to consider this South American country when you look abroad for retirement.
Here are 10 great reasons to consider Ecuador for your retirement abroad:
10. Climate Diversity For Expats
Expats in the coastal region of Ecuador enjoy an endless summer, while those in the sierra - the Andes mountains and volcanoes that run through Ecuador - enjoy much milder weather. Wherever expats choose to live, they leave temperature extremes behind.
9. Expat Retirees Receive Discounts
Retirees in Ecuador enjoy all kinds of different discounts - and those with an Ecuadorian visa receive an even larger group of benefits. Some examples include Value Added Tax refunds, exclusion from income tax, discounts on utilities and also on travel (bus and air). For more details, see our blog post on Benefits for Seniors in Ecuador.
8. Inexpensive healthy and organic food
Expats in Ecuador enjoy all kind of wonderful produce, and organic produce is increasingly available. About 28% of the workforce in Ecuador is employed in agriculture, which helps to make for all kinds of healthy, tasty and affordable options for expats. And for those that want to enjoy cultural staples, such as the empanadas sold by vendors in the streets, you'll have no problem finding those, too!
7. Expats Will Find a Slower Pace of Life in Ecuador
There is an enjoyable way to relax for just about every expat in Ecuador. Whether you prefer hiking, fine dining, an active nightlife, fishing or a yoga class on the beach, you'll find that it's hard not to relax in Ecuador. The people are patient and helpful and enjoy a slower pace of life. You can too!
6. Transportation is Easy and Affordable
Expats in cities will find affordable buses and taxis available, and with recent improvements in infrastructure, getting around is easy and relatively inexpensive. The main airports Mariscal Sucre International Airport in Quito (opened 2013), and Jose Joaquin de Olmedo International Airport in Guayaquil, are the busiest airports in the country.
5. Ecuador's Biodiversity is a Paradise on Earth
Expats in search of ecotourism or living in a place that offers pristine natural environments will do no better than Ecuador. Considered to be the most biodiverse country in the world by some measures, it is home to an unbelievable number of species of birds, reptiles, plants, amphibians. With 11 national parks, 10 wildlife refuges, 9 ecological reserves, and other protected areas, there can never be enough time to explore Ecuador's natural beauty!
4. Ecuador is Regarded as the Best Place to Retire by Many Rating Services
International Living, Forbes, the Huffington Post and other have all identified Ecuador as one of the best - if not the best - places to retire in the world. It's no wonder that so many people want to investigate it as a place to consider living later in life.
3. Affordable Real Estate Available
In Ecuador, expats will find that their real estate budget goes a lot further than it would in the United States or Canada. The Ecuadorian economy continues to grow, now is a great time to invest. Just about everywhere in Ecuador offers options that are affordable and elegant.
2. Low Cost Healthcare For Ecuador Residents
Just as with real estate, travel, and other costs of living, expats will find that the Ecuadorian health care system is far more affordable than what is found the U.S. and other countries. At $70 per month for all legal residents, health insurance is accessible to just about everyone. Similarly, medications are also cheaper.
1. Many Different Expats Groups There To Welcome You
Many expats are anxious about retiring to a foreign country - either with a spouse or by themselves. With so many reasons to retire to Ecuador, there are droves of expats that now call it home. Expats from all over can find a group of friends that are willing to offer the support and guidance needed to find happiness as a retiree in Ecuador.
About the Author
EcuaAssist is a bilingual consulting company focused on the needs of expats in Ecuador, whether they are just arriving or already well established. We are dedicated to providing comprehensive assistance services to expats in Ecuador, with emphasis on efficiency, punctuality, transparency, and the dissemination of complete, detailed information.
Comments
umanifest4me
Are there classes for English speaking Expats to lean Spanish?
jacmare
What $70.00 Insurance ?