5 Tips For Living in Doha, Qatar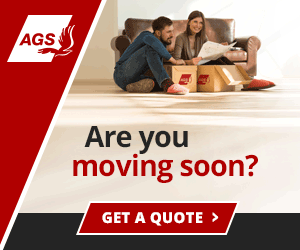 Expats in Doha live among a very large expatriate population. For first time expats in Doha, it can be challenging to adjust, while more experienced expats say the city and the country of Qatar is a manageable adjustment.
Doha is the largest city in Qatar and located on the east coast on the Persian Gulf. One expat in Doha reported that his "expectations have been met in that I have encountered a richly diverse expat community very well versed in international travel and knowledgeable beyond my wildest dreams." However, expats also do have their fair share of complaints.
Basics For Expats in Doha, Qatar
Doha is the capital of Qatar and has dozens of districts.
Restaurants in Doha offer a wide variety of international cuisines for expats. Alcohol in Doha is largely restricted to hotel restaurants and bars.
Football (soccer) is the most popular sport in Doha and Qatar, and fans can enjoy the Qatar Stars League. Evolution Sports Qatar offers soccer and other sports for children ages 3-18.
One expat recommended that "your best bet is to move to the Villagio area. In this area, you can find well established expat family networks (kids, parents, arranged sports, outings, the whole bit), which can make it much easier for newly arrived families to get settled. I've found the expat kids in Qatar to be very welcoming to newly arrived people their age, so this should be helpful to your kids, too."
There are entertainment options for expats too, such as the Doha Film Institute, which holds an annual film festival in Doha.
Expats Don't Like Driving in Doha
Expats in Doha always comment on how dangerous the drivers are. This comes up a lot, so if expats want to drive in Doha, understand the environment in which you will be operating. One expat in Doha wrote that "I don't speak Arabic but do plan to learn a few words so that i can give a piece of my mind to the wreckless drivers as the police never ever does justice and finds a way to blame the foreigners in Doha," and another wrote "driving is horrible, absolutely insane and very aggressive behavior on the road is not conducive for safety on the roads."
Healthcare in Doha, Qatar
Free emergency health care is available in Qatar, but it's a much better idea for expats in Doha to use International health insurance in Doha.
Generally, Healthcare standards in Qatar are high, but healthcare is also expensive. Qatar invests a lot of money in health care in terms of overall healthcare spending.
Hamad Medical Corporation has been "the principal public healthcare provider in the State of Qatar for over three decades."
Hospitals in Doha For Expats To Consider
American Hospital Doha, Qatar
Al Emadi Hospital
Al Ahli hospital
Hamad General Hospital

Culture Shock in Doha
A teacher in Doha wrote that the bureaucracy is hard to navigate as an expat in Qatar. She reported that "you will probably NOT be able to get a travel visa (driver's license, internet, cable, etc.), from your school UNTIL you have residency status and that can (and will) take MONTHS! There are ways around a few things, but it will be costly."
Another expat reporting about culture shock in Doha reported that "there was the honeymoon phase: big salary, big adventure and then reality set in with all the daily irritations: disturbed sleep from the mosque next door, high humidity and heat, shops closed on a whim, hair raising traffic and drivers, over priced goods,etc. The realisation that it was not Arabic I needed to learn but at least two Indian languages to be able to communicate with the plumber and the delivery man. Taking short holidays to nearby European destinations helped me and eventually it dawned on me that I had been there two years and was actually enjoying it."
When asked about cultural blunders committed while settling into Doha, one expat wrote: "Yes, when I turned and suddenly saw a women covered in an abaya and I nearly screamed. It took me some time to get used to the women in black."
Another expat wrote "I have a habit of calling everyone 'Darling' [but] it didn't sit right with one of my English students...a high ranking officer in the army!"
Having A Baby in Doha
One expat who had a baby in Doha (Al Ahli hospital) had an amazing experience. She reported: "It was amazing. I was in for 3 days. My doctor was Dr. Daniz Ihsan. She monitored my entire pregnancy and the birth. When I went to deliver (with the eipdural), my daughters heart was slowing and she sat with me 100% of the time watching. Al Ahli is like a hotel (complete with bell boys). It was great. Private room, great nurses and everything. Expensive but insurance paid almost 80%."
About the Author

Joshua Wood, LPC joined Expat Exchange in 2000 and serves as one of its Co-Presidents. He is also one of the Founders of Digital Nomad Exchange. Prior to Expat Exchange, Joshua worked for NBC Cable (MSNBC and CNBC Primetime). Joshua has a BA from Syracuse and a Master's in Clinical and Counseling Psychology from Fairleigh Dickinson University. Mr. Wood is also a licensed counselor and psychotherapist.
Some of Joshua's articles include Pros and Cons of Living in Portugal, 10 Best Places to Live in Ireland and Pros and Cons of Living in Uruguay. Connect with Joshua on LinkedIn.