5 Tips For Living in Dhaka, Bangladesh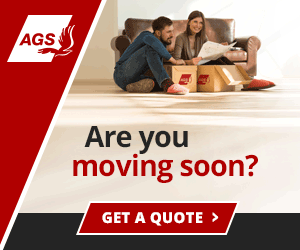 Expats in Dhaka, Bangladesh live in a developing nation, yet a city that is also home to a significant part of the nation's technology, industrial and financial base. Some of the sites are beautiful, yet the poverty is also difficult for some to see over an extended period of time.
Expats in Bangladesh that live in Dhaka reside in the capital city of the South Asian nation. The Dhaka economy is a significant engine of Bangladesh's economy as a whole, with technology, finance and pharmaceuticals all having a significant presence in the city.
Basics For Expats in Dhaka, Bangladesh
Expats should know Dhaka is a city undergoing massive changes, as urbanization is a significant factor and may be what is bringing them there in the first place. It's one of those cities where you will see gorgeous hotels or great restaurants set against a vacant lot or dilapidated one-story building.
Health Care in Dhaka, Bangladesh
The Urbanisation of Bangladesh is having a significant impact on the health care system.
Here are a few hospitals available in Dhaka:
Apollo Hospitals
Square Hospitals

There are many other hospitals in Bangladesh
Expats Moving to Dhaka - Where to Live
One expat in Dhaka reported in that expats moving there "live mostly in apartments." The expat also wrote that: "basically my company decided. All expats lived in Gulshan area so we went for same. Baridhara seemed nicer but it was more expensive too. Now they have started construction on high buildings everywhere in both Gulshan and Baridhara and it is quite tough to live in these areas. In a few years these areas will not be so called residential anymore. My company used an agent to see apartments."
Expat Culture Shock in Dhaka
An expat in Dhaka wrote in an expat culture shock report that the culture shock was "enormous." And wrote that some of the more challenging aspects of the culture included "much impatience, poor attempts at Westernization, greed, corruption, [and] lack of understanding about the need for personal space." Another expat agreed about the culture shock in Dhaka, writing that "it is significant."
Expats Should Be Prepared For What They Will See in Dhaka
Expats should be aware that the living conditions for people in Bangladesh is not easy to see day-in and day-out. One expat reported in a culture shock report that "My 4 years living in Bangladesh and traveling through the country itself has humbled me a lot. The country and its people are burdened with immense difficulties, which makes an average day living incredibly tough viewing from the expat's end."
Expat Women Should Dress Somewhat Conservatively
Expat women in Dhaka should know that some people in Bangladesh will not be accepting of exposing too much skin. One expat reported: "Finally ladies to dress conservatively. There are extremist-thinking people who may find exposure of too much skin not acceptable. Generally the country feels secular though I must say."
About the Author

Joshua Wood, LPC joined Expat Exchange in 2000 and serves as one of its Co-Presidents. He is also one of the Founders of Digital Nomad Exchange. Prior to Expat Exchange, Joshua worked for NBC Cable (MSNBC and CNBC Primetime). Joshua has a BA from Syracuse and a Master's in Clinical and Counseling Psychology from Fairleigh Dickinson University. Mr. Wood is also a licensed counselor and psychotherapist.
Some of Joshua's articles include Pros and Cons of Living in Portugal, 10 Best Places to Live in Ireland and Pros and Cons of Living in Uruguay. Connect with Joshua on LinkedIn.
Comments
guest
Very Good article. Obviously I need to do more research if I intend to move here . I've lived in some very difficult countries, but Dakar sounds like a real inconvenience.
shinninglikeme
I too am living in Dhaka. It is a fast city well with most of the places over crowded and moving I definitely feel its pace to be very fast. The economy of the country depends on agriculture and the industrial sector with very few big industries located in Bangladesh the economical conditions has improved over the past few years. I am a working woman in Bangladesh and commuting had never been easy. Tata Motors Company cars are very popular here and it became easy for me to buy car in Dhaka with its easy down payment and EMI systems.
shinninglikeme
Thank you. You have summarised very nicely on how to live in Dhaka. Travelling is a very serious issue on the roads of Dhaka, so a Tata car is perfect for the roads of Bangladesh. It is very important to choose the right car that is even fuel economical. Tata Indigo eCS is the best fuel efficient car with a lot of space in the backseat.