9 Best Places to Live on Mexico's Pacific Coast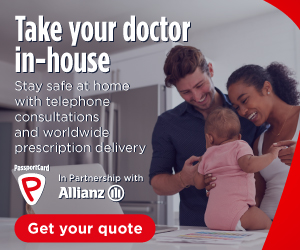 Summary: We've compiled a list of the 9 best places to live on the Pacific Coast of Mexico based upon expats' recommendations and security information from the US State Department. From Ensenada in Baja Norte all the way down to Puerto Escondido, these cities and towns boast beautiful beaches, warm weather and more.
Expats have lots of opinions about where to live on Mexico's Pacific coast. Many newcomers and long-term expats prefer renting in Mexico. With the changing security situation, fluctuating housing markets and the continual upkeep of beach homes, renting is often ideal. Additionally, many newcomers spend a month or two in numerous beach towns in order to find their perfect location. Based upon expats' recommendations and current security recommendations by the US State Department, we've compiled a list of the 9 Best Places to Live on the Pacific Coast of Mexico and listed them from north to south. If we missed your favorite, please take a few minutes to add it in the comments section below.
1. Ensenada, Baja California, Mexico
Ensenada, Mexico is a beachfront city with a population of over 500,000 that lies about 2 hours south of San Diego in Baja Norte. "Ensenada is just 3-5 degrees warmer at most than San Diego. Nice in winter and not even noticeable in summer as we always have a very strong breeze coming off the Pacific in the afternoons. You can rent a small home for less than 500 USD per month. There is a large expat community just south of town at Punta Banda," said one expat in Baja. Another expat described Ensenada saying, "But as soon as I arrived I loved it. It has lots of culture, great restaurants many Americans & Canadians, Germans etc..."
More Information about Ensenada, Mexico
New York Times article, "In Ensenada, Cheap Mexican Charms Await"
2. Punta Banda, Baja California, Mexico
"Check out the very small community of Punta Banda 12 miles south of Ensenada (70 miles south of San Diego). Punta Banda has a gorgeous, peaceful 6 mile long beach where you can rent homes right on the beach which is not over ran by tourists. The entire beach is used mostly by full time residents and renters of the beach homes. Punta Banda has gorgeous weather. During the summer it will be 10-15 degrees cooler than downtown Ensenada because there is always a cool breeze off the water. Not hot and humid at all. This is casual beach living--not an all inclusive beach resort area. Any beach community south of Ensenada either on Baja or the Mainland will be hot, hot, humid, humid all summer. Good luck," advised one expat in Punta Banda.
3. Los Cabos, Baja California, Mexico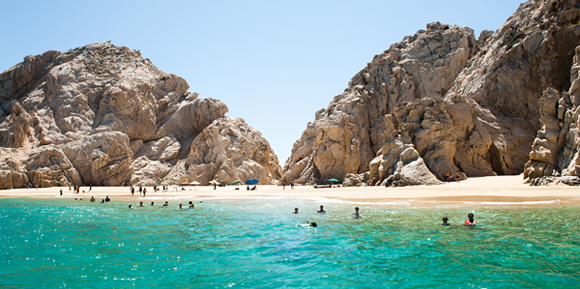 From the city of San Jose del Cabo down to Cabo San Lucas, is a region referred to as Los Cabos or Cabo. With a population of over 280,000, Los Cabos is a popular tourist region. "I live in Los Cabos and have for many years. It is a great place to live! The weather is great except for the month of September when it is pretty hot and humid, but being from Texas I can deal with it. As far as work...it is VERY difficult! Timeshare and real estate used to be real good down here and we made lots of money but since the economy crash and swine flu in 08 it hasn't been that good. Most of us foreigners that still live here have made major adjustments with downsizing and/or looking for other ways to make a living. I know of MANY who have had to go back home," warned one expat in Cabo.
More Information about Los Cabos, Mexico
New York Times, "36 Hours in Los Cabos"
4. Sayulita, Mexico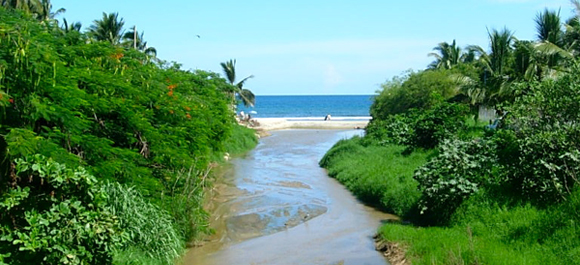 One expat in Sayulita said, "I'm in Sayulita on the mainland, 45 minutes north of Puerto Vallarta, on the coast at the beach. The crime seems to be happening inland where the cartels are growing or making their contraband, and then of course the border towns where it is shipped to the ever-consuming USA. We have no major crime of persons here; only petty theft from homes that are unlocked during the day/night, being a tourist-driven town. The weather here is fabulous, even in the summer. The rains cool things off and as long as you have a good ceiling fan and floor fan you don't need A/C unless you want it. I'm from the rather cooled-off Bay Area in CA, which seems to have less and less summer weather and I don't like the cold. I'm 65 and retired here and LOVE, LOVE, LOVE IT! Try the West Coast, you'll love it! Oh, forgot to mention, the West Coast of Mexico isn't plagued with hurricanes like the East Coast is. North of Puerto Vallarta the hurricanes don't seem to get past the point of Punta Mita, which Sayulita and San Pancho are North of."
More Information about Sayulita, Mexico
Huffington Post article, "10 Must-See Things In Sayulita, Mexico"
5. Nuevo Vallarta, Mexico
Nuevo Vallarta, Mexico is about 15 minutes north of Puerto Vallarta. It is a planned resort community, which the Mexican government started over 20 years ago. "We are in Nuevo Vallarta, just north of PV (Puerto Vallarta). We feel very safe in PV and Nuevo. We're walking distance to Bucerias which has lots of restaurants and quaint shops. The beach in Nuevo is one of the best on Banderas Bay. It is a sand beach and you can walk for miles. Nuevo is gated and the condo is also gated. The entire area is well maintained. You don't need to speak Spanish. Most people can communicate with you and go out of their way to help you. The Mexicans are very family/friendly oriented. There is a large population of Americans and Canadians in the winter months. The Airport is about 15 minutes from us. They have customs and immigrations streamlined so it doesn't take long. Medical is good. There is a new hospital in Nuevo and lots of urgent care locations. Their medical services get high reviews," described one expat living in Nuevo Vallarta.
6. Puerto Vallarta

"Here in PV we have mountains, a beautiful jungle and very warm local people. It is also very safe. A large ExPat community with many Canadians. Consider taking a look at PV. We are renting. The rent is reasonable. We would never buy. If you change your mind it is easy to move. No need to sell. Take some time to experience possible locations before you choose. Move in haste---repent in leisure," advised one expat in Puerto Vallarta. Another expat in PV said, "The north side of PV is flat. The south is mountainous and jungle. I live in the south and love it. Having a vehicle helps!!" Yet another expat described how he choose Puerto Vallarta, "My decision was Puerto Vallarta. Maybe a little more expensive, as opposed to the east coast, but great people, and few major hurricanes, as we are protected in the bay. It was the hurricane issue that influenced me, along with the fact that this seems less of a party, and more of a spiritual place."
A single expat woman talked about safety in Puerto Vallarta, "I love living in PV, been here as a single female for 14 years. Very safe, lots of English spoken. If you live right on the beach, which is more expensive, there is no pollution, fresh air, and a little cooler, with the ocean breeze. Biggest problem in life is figuring out which bathing suit to wear!!!! And what day the repairman will show up!" Another expat said, "Puerto Vallarta is over 200 K people with a bunch more in the high season. We have Costco, Sams, WalMart, Soriana, Mega and tons of local markets. PV relies heavily on the tourist trade and the locals understand that. There is a LARGE force of tourist police who are here to serve and protect. The local public transportation system is unmatched."
More Information about Puerto Vallarta, Mexico
Moving to Puerto Vallarta, Mexico
Retiring Abroad: Puerto Vallarta, Mexico
7. Melaque, Mexico
About 4 hours south of Puerto Vallarta and an hour north of Manzanillo is a laid-back beach town called Melaque (aka San Patricio-Melaque). Melaque has a population of over 7,000 and Melaque typically refers three towns collectively: Melaque, San Patricio and Villa Obregon. Melaque is a popular vacation destination for families from Mexico. "There's a pretty good ex-pat community in the Melaque - Barra de Navidad area about 4 hours south of Vallarta," suggested one expat in Mexico. Barra de Navidad is about 10 minutes down the coast.
More Information about Melaque
8. Manzanillo, Mexico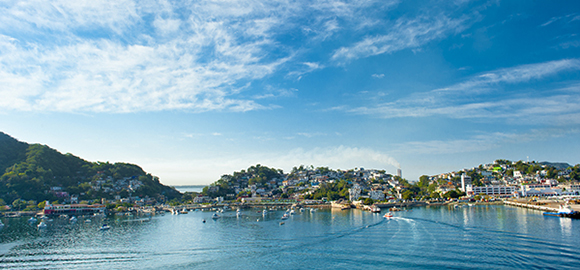 Manzanillo is in the Mexican state of Colima on the Pacific side. It is about 4.5 hours south of Puerto Vallarta. According to the US State Department, travelers should avoid the southern part of the state of Colima along the border of the state of Michoacan including the city of Tecoman. Manzanillo is about an hour north of Tecoman. Manzanillo, Mexico is another location that is still safe and has a small expat community. One expat who retired in Manzanillo described life there saying, "We have a small but active ex-pat community. We have a ladies lunch group once a month to hear speakers on local issues and meet other expats, plus keep up on what is happening in town. We have a couples group that has dinners every Thursday at different restaurants also to meet the other ex-pats. We have golf groups, tennis, bridge, cards, a church service or two in English. We also have a new Gold's gym. The university of Colima has a great music department that has brought us some classical music concerts the last few years, this year we are having Romeo and Juliet. We have many great restaurants and most have live music and dancing."
More Information about Manzanillo, Mexico
5 Tips for Living in Manzanillo, Mexico
Retiring in Manzanillo, Mexico
9. Puerto Escondido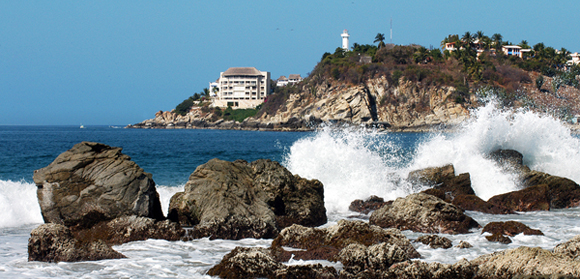 About 19 hours south on the Emerald Coast in the Mexican State of Oaxaca, you'll find Puerto Escondido. "If you want remote, peaceful tropical living, Puerto Escondido or Puerto Angel are your places," advised one expat. Puerto Escondido has a population of over 45,000. Puerto Escondido, which means "Hidden Port" is beloved by surfers and beach lovers. After spending the day surfing and on the beach, expats enjoy Puerto Escondido's restaurants, bars and nightlife.
More Information about Puerto Escondido
About the Author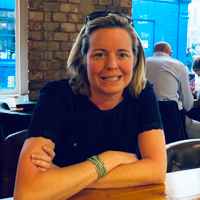 Betsy Burlingame is the Founder and President of Expat Exchange and is one of the Founders of Digital Nomad Exchange. She launched Expat Exchange in 1997 as her Master's thesis project at NYU. Prior to Expat Exchange, Betsy worked at AT&T in International and Mass Market Marketing. She graduated from Ohio Wesleyan University with a BA in International Business and German.
Some of Betsy's articles include 12 Best Places to Live in Portugal, 7 Best Places to Live in Panama and 12 Things to Know Before Moving to the Dominican Republic. Betsy loves to travel and spend time with her family. Connect with Betsy on LinkedIn.
Comments
guest
I live in Cabo, and the idea that Sept. is the only uncomfortable month is nonsense. It is hot and muggy from the middle of July through the first half of October. San Jose is usually a bit hotter and muggier than San Lucas, but it is also a much more livable town, as distinct from a town for vacationers.
guest
This is great! Wish there had been more of this provided on threads written by expats.
GigiB87
I loved the piece. Very much needed.
hopefulexpat2021
I have noticed that Mazatlan was not included in this list of the 9 best places to live on the Pacific Coast. What would be the reason for this?
RonGomez
Curious that you didn't mention San Quintin, about a 3 hour drive south of Ensenada. The are has better year round weather, fabulous fishing and fresh seafood options as well as offering retirees some very affordable living opportunities. I have lived here for nearly 15 years and couldn't imagine living anywhere else!
guest
La Pas, aka The Peace!