5 Tips for Living in Cambridge, England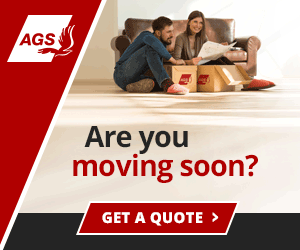 Expats in the UK that want to live in a smaller city with plenty to do often look to Cambridge in the county of Cambridgeshire. It is a university town and London is still close enough to commute.
Expats in Cambridge live in a small city that has a lot to offer, and yet it's still close enough to London if they desire a larger city and all of the employment and entertainment options that it affords. Cambridge is located in the county of Cambridgeshire.
Cost of Living in Cambridge
An expat living in Cambridge advised others to "bring plenty of starter money. Most homes and rental properties are out of reach for the average white or blue collar worker within Cambridge. They further out you go, the more affordable it gets, but then you have the commute time & costs to absorb."
Schools in Cambridge
The Cambridge International School is located in, surprisingly, Cambridge.
The schools in Cambridge and the schools in Cambridgeshire offer other options to consider.
The County of Cambridgeshire Schools and Learning page also has information for expats.
Remember, the education system in the UK is divided into stages based upon age: "early Years Foundation Stage (ages 3-5), primary education (ages 5-11), secondary education (ages 11-118) and tertiary education (ages 18+)."
Culture in Cambridge
The same expat advised people that "overall, Cambridge is a very diverse town culturally, religiously & racially. Most folks get along very well, however, there are -- like most places, some who will cause some trouble. But, this is very minimal in Cambridge. Not like other cities such as Manchester & London. They always have racial attacks in those towns."
Making Friends in Cambridge
Another expat living in the UK wrote that "As it is with anywhere you go, you'll find like minded people in the places you like to go. Churches are good starting places. Believe it or not, but a proper local pub is also a good spot (many mommy and me groups spotted there in an afternoon with a few bottles of wine and their children running about). If you get involved in the local sports leagues, you'll find many folks rather quickly. Being outside of London, they'll be much friendlier than London.
Entertainment and Dining For Expats in Cambridge
Expats in Cambridge and other parts of Cambridgeshire will find plenty of options when they want to go out to eat or find some entertainment.
The best restaurants in Cambridgeshire and the best restaurants in Cambridge offer diverse options, though there have been some complaints that sometimes there aren't enough to go around!
The same can be said about the best pubs in Cambridge.
As far as the movie theaters in Cambridge, the Vue Cinema in Cambridge, Arts Picturehouse in Cambridge and The Light Cinema Experience are good options to consider.
About the Author

Joshua Wood, LPC joined Expat Exchange in 2000 and serves as one of its Co-Presidents. He is also one of the Founders of Digital Nomad Exchange. Prior to Expat Exchange, Joshua worked for NBC Cable (MSNBC and CNBC Primetime). Joshua has a BA from Syracuse and a Master's in Clinical and Counseling Psychology from Fairleigh Dickinson University. Mr. Wood is also a licensed counselor and psychotherapist.
Some of Joshua's articles include Pros and Cons of Living in Portugal, 10 Best Places to Live in Ireland and Pros and Cons of Living in Uruguay. Connect with Joshua on LinkedIn.
Comments
mmccrane
My wife and I have traveled a bit in England and absolutely were enchanted with the culture and history. We are US citizens and are considering a move to the UK and perhaps retirement. Do we need to have UK citizenship for such a move? We currently do not have dual citizenship.