5 Tips for Living in San Miguel de Allende, Mexico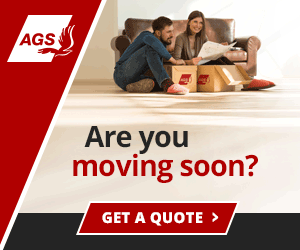 Expats in San Miguel de Allende love the city's art scene, spring-like weather, beautiful architecture and thriving expat community. Expats share tips for living in San Miguel de Allende.
Expats have been coming to San Miguel de Allende since the 1930s. Today, expats continue to flock to this beautiful city with cobblestone streets, a famous central plaza, called El Jardin, and a thriving arts scene. Recognized as a UNESCO World Heritage site, San Miguel de Allende reportedly has a population of 139,000 with over 10,000 expat residents. San Miguel is located in central Mexico about an hour and a half from Queretaro, a larger city with great hospitals and medical facilities.
Living in San Miguel de Allende
"San Miguel de Allende is a truly magnificent Mexican location. It is also becoming a locale of choice for American and Canadian expats. There is a highly developed infrastructure that supports a very large and sophisticated English speaking community there. Culture abounds and there is an extremely active social calendar," wrote one expat living in San Miguel de Allende. "San Miguel is quaint with tennis, books, coffee... there is traffic mid-day. 10K plus international community. Renting or buying are both options. Very active community," reported another expat in San Miguel de Allende.
When asked about locations to live in Mexico, one resident said, "SM (San Miguel) might be more expensive that the other two, but hospitals, shopping centers, restaurants, cinemas, etc. plus all the real Mexico you are looking for can only be obtained in SM. I do recommend to plan a trip in order to make sure what I am telling you about, you also have Golf Courses, and less than 45 min you have a wine region (not the best wine, but good to enjoy). Queretaro is the largest city close to San miguel which is around 45 minutes in case you need something more specialized, and Mexico City is only 3 hrs away. I am a San Miguel lover, and that is the reason why I recommend SM over the other two."
Meeting People in San Miguel de Allende
"I live in San Miguel and making friends here is so easy. Many many expat groups. Go sit in the library, take a Spanish class or just sit in the Jardin and people watch... next thing you know you will be having lunch with someone. You don't say if you are a man or a woman does not really matter... but as a single woman this place is the best for finding friends. Don't worry about it. Really, I have been here 9 years," reassured one expat when asked about making friends in San Miguel. "Go to Hank's New Orleans Bar. It's a hugely popular hangout for expats," suggested another expat in San Miguel. One more expat added, "Get a copy of the Atencion and with the Que Pasa pull out. It will show you day to day activities including many ex-pat meetings etc."
"Welcome to San Miguel... just sitting in the Jardin and talking to expats is a great way to start. Breakfast at Buen Cafe is always full of expats, We are a friendly group so just stop and talk... Remember to dress in layers... morning and evenings can be nippy but during the day it is perfect," advised one expat in San Miguel.
Real Estate in San Miguel
"Real estate in San Miguel is among the most beautiful in the world, and your dollar can buy you so much more house than in North America. It is very easy to find great help, and for a small budget you can obtain great weekly staff, such as a cleaner, gardener, etc.," explained one expat in San Miguel de Allende. Another expat offered a great tip for newcomers, "Lots of people here look for a housesitter for the summer. This might be a good way for them to test out living in SMA. House sit and see if this is the place for them."
Raising Kids in San Miguel de Allende
Many people ask if San Miguel is a kid-friendly expat destination? One expat responded, "I live in SMA and there are more and more expat kids here all the time. At age 9 your child will pick up Spanish so fast... it is amazing really. Many parents are bringing young children down so that they do learn Spanish." Another expat in San Miguel added, "My friends have their kids in the British American School that has 1/2 day English and 1/2 day Spanish so the kids learn both languages. Several ex-pat groups here so you just need to see which group you prefer or hang out with several like I do." Academia Internacional San Miguel de Allende is a K-12 bi-lingual school which was founded in 2012 and teaches 50% in Spanish and 50% in English.
Climate in San Miguel de Allende
"San Miguel is great. I am from Arizona and love it. If your parents are active and love art, music, films etc, I cannot recommend this area strongly enough. Summer is high 70's to low 80's (June, July, August). At night you need a light wrap. We have a great rainy season. Rains don't last long most of the time but are fierce and fun," commented one expat living in San Miguel. Another expat said, "The weather is magnificent, with warm, dry spring-like weather the bulk of the year. I lead exciting home buyer trips to San Miguel."
About the Author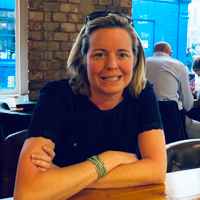 Betsy Burlingame is the Founder and President of Expat Exchange and is one of the Founders of Digital Nomad Exchange. She launched Expat Exchange in 1997 as her Master's thesis project at NYU. Prior to Expat Exchange, Betsy worked at AT&T in International and Mass Market Marketing. She graduated from Ohio Wesleyan University with a BA in International Business and German.
Some of Betsy's articles include 12 Best Places to Live in Portugal, 7 Best Places to Live in Panama and 12 Things to Know Before Moving to the Dominican Republic. Betsy loves to travel and spend time with her family. Connect with Betsy on LinkedIn.
Comments
jmarie
Several things to keep in mind when considering a move here: the crime statistics have been steadily rising. The July 15th issue of the San Miguel de Allende Atencion newspaper printed the crime statistics for our town during the 5 month period ending May 2016. This includes 23 homicides, 17 rapes, 215 street robberies, 59 house robberies, 23 other sexual crimes, 41 car thefts & 49 business robberies. There is a website on Facebook called More Security in San Miguel which posts ongoing statistics on crimes being committed. For example on Mon., July 18 there was yet another shooting near Col. San Felipe on the Libramiento Manuel Zavala which they posted. For such a small town of less than 140K it is of great concern. The 95 assassinations in August for the state of Guanajuato was the highest of any month this year according to the National Public Security System. Most of the murders have been linked to the activities of organized crime in the Bajío state. Some of Guanajuato's homicide victims have included high-ranking officials belonging to the municipal police of the city of Celaya, where our local CostCo and Home Depot are located, including Commander Marco Antonio Murillo Gómez, who was executed August 8 while eating breakfast inside the city's El Dorado market. Three days later, police officer Césarea Saavedra Jiménez was killed after her vehicle was ambushed by sicarios, or hired assassins. Many residents do not wish for these statistics to be known. However, large numbers are leaving as this is occurring much too close to home.
livesinmexico
Hi, I actually already live in San Miguel de Allende, GTO, Mx. I have a casita I rent and the tenant seems to think, based on your cost of living numbers, that he is being over charged for gas. I wonder if you have kept up with the moving cost of gas recently, and if you would want to make a correction if one is appropriate? I would love to show him any updated information, as gas here has skyrocketed over the years. I don't know if the cost is the same everywhere in Mexico. We have about 3.5 months when we use our gas heaters to stay comfortable. The rest of the year we don't need a heater, but our cooking and clothes dryers are used year round. Thanks for any updates! Livesinmexico