5 Tips for Living in St Albans, England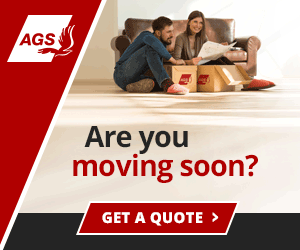 Summary: Expats living in St Albans live in a suburb with a very easy commute to London. Almost all of the areas within St Albans are desirable. In addition to a lot of options for enjoying the great outdoors, there's plenty of shopping, dining, and pubs.
Expats in St. Albans live in a city northwest of Central London in the county of Hertfordshire.
Living in St. Albans
Expat families will find that St Albans has a wide variety of neighborhoods to choose from, and single expats will find more than enough to do in terms of recreation and nightlife at pubs and bars. It's proximity to London makes it highly desirable for those that want to live outside of the big city, but still want it within striking distance for work and play. This is why St Albans is one of the best places to live in the U.K.
One expat in the U.K. wrote that "St Albans and Orpington are both nice towns. We have friends who moved from St. albans to Orpington so we have been to both. They have school-aged children so I assume that they both have good schools."
The St Albans city council website provides excellent information about what it's like to live in St Albans, as does Enjoy St Albans, a visitor's information site. Expats should never be confused with tourists or visitors, but the site does provide a sense of what the city has to offer.
Commuting From St Albans
There are two train stations in St Albans. St Albans City railway station covers more critical destinations (London, Gatwick Airport, Luton Airport, Brighton) and is managed by Thames Link.
The other, St Albans Abbey railway station, is far less busy and is serviced by London Midland and is the end of the Abbey line from Waterford Junction.
To purchase tickets, visit the National Rail website, which is operated by Rail Delivery Group, an association of 23 railway companies that provide service throughout Great Britain.
Schools in St. Albans and Hertforshire
On Hertforshire County's Official Website, there is information about schools and education.
Here is a list of Hertfordshire Schools on Wikipedia.
Real Estate in St Albans
Property for rent and sale in St Albans is pricey, due to the highly-desirable commute. It also has so much to offer in terms of enjoying the outdoors, such as Highfield Park.
Best Restaurants and Entertainment in St. Albans
Some in St Albans claim the city has the most pubs per square mile in Great Britain, and while many other cities also claim the title, that it's in the conversation for that distinction is all you need to know!
There are also excellent dining options, such excellent restaurant options in St. Albans.
Here is a list of the Best Pubs and Bars in St. Albans.
Odyssey Pictures is a movie theater in St Albans.
About the Author

Joshua Wood, LPC joined Expat Exchange in 2000 and serves as one of its Co-Presidents. He is also one of the Founders of Digital Nomad Exchange. Prior to Expat Exchange, Joshua worked for NBC Cable (MSNBC and CNBC Primetime). Joshua has a BA from Syracuse and a Master's in Clinical and Counseling Psychology from Fairleigh Dickinson University. Mr. Wood is also a licensed counselor and psychotherapist.
Some of Joshua's articles include Pros and Cons of Living in Portugal, 10 Best Places to Live in Ireland and Pros and Cons of Living in Uruguay. Connect with Joshua on LinkedIn.