10 Tips for Living in El Salvador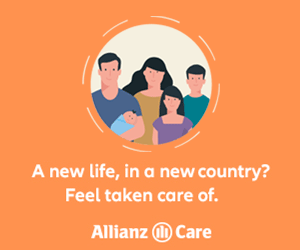 Summary: From the best beach towns to buying property, expats in El Salvador offer advice for expats and people moving to El Salvador.
Expats in El Salvador enjoy the friendly Salvadorans, low cost of living in El Salvador, beautiful beach towns and laid back lifestyle. They caution that jobs opportunities in El Salvador are limited and crime can be a problem. We've compiled 10 tips from expats living in El Salvador. Have more tips to share? Please take a few minutes to help newcomers by adding additional tips in the comments section below.
Culture Shock in El Salvador
An expat described what she appreciates most about the Salvadoran culture, "Friends are much closer and far more real in Central America and El Salvador in particular. Driving is actually usually much easier and faster. Prices are of course much lower on many things. We love the openness and friendliness of everyone." She went on to share the most challenging aspects of the culture, "Relativity of time. Communication. Getting directions to anywhere is nearly impossible unless you already know how to get there." She also described some of the the symptoms of culture shock she experienced when she first moved to El Salvador, "Frustration and stress for sure. Usually it is caused by big things like trying to buy a car, get internet service or other big things. Daily life is pretty chill here."
The Best Beach Towns in El Salvador for Expats
When asked about safe beach towns, an expat in El Salvador advised, "There are many nice beaches in El Salvador. Costa Del Sol is the most 'touristy' but has the most accomodations. La Libertad is a sizeable town and a good center for surfers with surf shops etc. I cannot recommend Playa San Diego. Tunco is definitely not a family place. I do not know your surfing ability or expertise. If you have surfed the Pacific there are 13 point breaks here and very good surfing. If you have not surfed here before I highly recommend finding a local expert who can help school you in the finer points. El Salvador is a lovely country with very nice people and awesome food. Enjoy your stay!" Another expat offered a different opinion, "Playa San Diego is safe and is nice sandy beach, for bigger waves you can take the bus to the party beaches Sunazal or El Tunco. Daytime safe, night walks not recommended, sidewalks rolled up by 8:00 pm."
"I live in the beach area of Sonsonate. The beaches that I am familiar with are Dorado, Barra Salada, Barra Santiago, Los Cabanos, Acajutla, Metalio, Costa Azul etc. All of these beaches are different in landscape, access, sand etc. I can tell you that is area is very quiet, safe and somewhat rural. You can find areas that are good for little ones, but this is the Pacific so it can get rough at high tide. Los Cabanos is good for snorkeling. Hope this helps," advised one expat.
"I know an excellent bilingual native driver-guide who speaks English, manages a Hostal for US Citizen. Call and ask for Malcolm or Walter. They will take you slowly from Beach to Beach, there are many properties for sale direct from Owners in the Classifed Print Sections of the 2 large San Salvador Daily Papers, no need for a realtor," advised another expat.
Living in San Salvador
With an estimated population of 1.7 million, San Salvador is the capital city of El Salvador and one of the largest urban centers in Central America.
"San Salvador is a beautiful city with many things to do. It has a lot of green space which is lacking in many Central American capitals: parque Bicentinario is a great example of a place you'll see Salvadoran families flock to on the weekends. The botanical gardens are renowned as one of the only in the world located in a volcanic crater, the Iglesia Rosario is hailed as one of the most beautiful churches in the world, there's a witches market in centro which is extremely entertaining to walk through, not to mention many many interesting restuarants run by Salvadorans who have studied overseas and are now returning to their home country to cook up innovative and tasty fusion dishes," commented one member.
Job Opportunities are Limited in El Salvador
"The apparel manufacturing industry is the largest employer now that agriculture is no longer predominant. Dell has a large call center in San Salvador that is a place of employment for a lot of younger Salvadorans. Jobs are hard to come by, so a lot of Salvadorans are leaving the country for jobs in the U.S., Canada and Europe. Have a job before you arrive. Expats have a hard time finding work," warned one expat.
"Career opportunities are few and far between and most are taken by influcencial persons. Most people will submit their resumes and seek the position that they are trying to get," advised an expat living in San Salvador.
A Salvadoran entered into a discussion about best wages for teachers in El Salvador and offered a sobering perspective, "8 years trying to find a place where I could get the best wages. Hopefully you get better luck ! I rather work at an American call center since I have no other choices. I work next to doctors, lawyers , architects just because they all speak English if not they would starve here in the third world. I have always wondered what makes someone from the first world come into this world of misery where millions of people try to run away from. Anyways welcome to my world and I do wish good luck for you."
When Buying a Property in El Salvador, Make Sure It Has a Clear Title
"I do regret not buying the little property, but the seller did not have a clear title to the property. It took my father seven years to get clear title to his tiny property by the airport, with the seller help all this time; if your friends advise you not to invest; use your judgment: and make sure there is a clear title," recalled one expat.
Crime in El Salvador
"Anyone who has ever lived in El Salvador and LIVED AMONG Salvadorans knows there is a different understanding of El Salvador than what the Americans who hide away in American enclaves and delve into Latino culture, suddenly using words like themselves 'gringos' thinking that makes them fit in, understands. El Salvador is dangerous PERIOD! Take that from someone who was rescued by the Salvadoran Police while living there and lived in the same denial. Someone who met gang members face-to-face AND collaborators, who met a few silly Americans who thought they were living in La La land," confessed one expat in El Salvador.
Residency and Visa Requirements in El Salvador
"Hola and welcome to beautiful El Salvador! The rules for staying here, without temporary or permanent residency are that when you enter the country they will issue you a 90 day visa that is good for the CA4 countries (El Salvador, Guatemala,Honduras and Nicaragua) at the end of the 90 days you must leave for three days and then you can come back for another 90 days. You cannot just go into the CA4 countries so Belize, Panama, Mexico etc count as leaving. You can pay 25.00 and get an extension but it is a long and tedious process. There is a very detailed thread on this forum regarding residency if you are interested in that, or perhaps your ministry has more info on how you can navigate staying here longer," reported one expat in El Salvador.
Get Your Birth Certificate Certified Before Your Move to El Salvador
"A tip, before you travel to El Salvador get your Birth Certificate certified at Salvadoran consulate nearest to your US birthplace (Apostillo)and also get a police good conduct report from your home town or city..otherwise you'd have to return to USA to do this. All documents must be translated here in El Salvador by a certified Salvadoran translator only..the system here is archiac and quite different from US or Canada," suggested one expat.
A Restaurant-Related Custom to Know About
"The customs in restaurants here are different then North America? When I first came here I thought the same, that the service was horrible. I would go out to eat and they would put the menu down and then never come back... or when I was done they would never bring the bill. Later someone told me that they consider it rude to just approach the table. You may have noticed them glancing over but not doing anything. If you don't signal them to approach the table, they won't. You probably knew that though right? Hopefully you get a chance to return again, I suggest you try places like la Grand Via if your into US type franchise restaurants but don't discount going to the beach for a nice fresh $5 fried fish, rice and salad lunch."
Catholicism and Other Religions in El Salvador
"Catholicism dominates in El Salvador, but Protestant churches have been established under the Evangelicals. There is a Jewish presence that developed under European immigrants. There is a small enclave of Palestinians, but they have been absorbed in the Catholic ranks, however the segregation they have suffered over the years has served to keep their heritage alive. One of the interesting city landmarks is a monument to Yassir Arafat on Jerusalem Blvd," described one expat living in San Salvador.
William Russell's private medical insurance will cover you and your family wherever you may be. Whether you need primary care or complex surgery, you'll have access to the best hospitals & doctors available. Unlike some insurers, we also include medical evacuation and mental health cover in our plans (except SilverLite). Get a quote from our partner, William Russell.
William Russell's private medical insurance will cover you and your family wherever you may be. Whether you need primary care or complex surgery, you'll have access to the best hospitals & doctors available. Unlike some insurers, we also include medical evacuation and mental health cover in our plans (except SilverLite). Get a quote from our partner, William Russell.
About the Author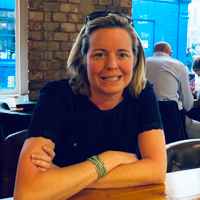 Betsy Burlingame is the Founder and President of Expat Exchange and is one of the Founders of Digital Nomad Exchange. She launched Expat Exchange in 1997 as her Master's thesis project at NYU. Prior to Expat Exchange, Betsy worked at AT&T in International and Mass Market Marketing. She graduated from Ohio Wesleyan University with a BA in International Business and German.
Some of Betsy's articles include 12 Best Places to Live in Portugal, 7 Best Places to Live in Panama and 12 Things to Know Before Moving to the Dominican Republic. Betsy loves to travel and spend time with her family. Connect with Betsy on LinkedIn.
Comments
tenstar
El Salvadore has the HIGHEST murder rate per capita in ALL of Central America: 103 per 100,000. No thanks!
DilbertPickle
Yes. Thank you. El Tunco is definitely not for families. It is known in El Salvador as a "gringo-hippie" place. Cheap digs, cheap booze, cheap drugs, cheap dates. HOWEVER, there have been a few nice developments as far as hotels are concerned, in recent times. Unfortunately, there will likely be young dysfunctional tourists with sore and swollen egos milling about for some time to come.
guest
And, yes, consider an area such as the San Francisco Bay Area, with a population roughly equal to that of El Salvador, having a weekend holiday marred by 200-300 murders, and you get the flavor of El Salvador.
guest
Wellcome to El Salvador , You can iev on you SS check , low cost of living , good hospitals and good specialists doctors , Labs everywhere .