10 Tips for Living in the United Kingdom

Summary: Expats in the United Kingdom live in one of the most sought after destinations in the world. Its four countries - England, Wales, Scotland and Northern Ireland - offer expats a broad range of expatriate experiences.
Expats in the United Kingdom live in one of the most sought after destination countries in the world. Its rich political and cultural history has been a model for the formation of many democracies throughout the world. With the approval of Brexit in June of 2016, the UK is at a cross roads that will likely have an impact on expats currently there and those that hope to enter in the future. Stay tuned for how that will impact expats in the United Kingdom and British expats living outside the United Kingdom.
1) Basics for Expats Moving to the United Kingdom
Expats should know the United Kingdom, or the UK, is officially called the United Kingdom of Great Britain and Northern Ireland. It is comprised of four countries - England, Scotland, Wales and Northern Ireland. Great Britain is an island that contains England, Wales and Scotland, but Great Britain is also used as an alternate term to describe the UK. Northern Ireland is on the island of Ireland and is politically separate from the country of Ireland, which comprises the rest of the island. Don't make that mistake - Ireland is NOT part of the United Kingdom.
Expat Exchange has a separate network for expats in Scotland, including plenty of tips for expats living in Scotland
2) Best Places to Live in the United Kingdom
As one would expect, there are many expats in the U.K. that live in London, as it is on par with other great international cities, such as New York, Paris, Tokyo and others. Our popular 10 Tips For Living in London article has some great advice for expats exploring the capital city of England and the United Kingdom. However, if you're interested in living in the U.K. but don't want to live in the city, consider one of the best suburbs outside of London. In Scotland, one expat describes living in Edinburgh by writing: "As Boston is to New York, so is Edinburgh to London. In other words, Edinburgh is London's smaller, more genteel cousin. Most Americans would call it quaint. It's a compact city and you can walk almost anywhere." Another expat reported about living in Glasgow Scotland: "Go it is a great city and the friendliest British City by far." As for Wales, one expat wrote about Cardiff: "I highly recommend cardiff as an incredibly livable city. I know most people think London, but cardiff is affordable, the city is walkable from end to end, and there's a castle smack dab in the middle of the city. The university is top-notch and the people friendly as can be."
3) Cost of Living in the United Kingdom
The cost of living in the United Kingdom vs. the cost of living in the United States varies depending on where you live in each country. On average though, the cost of living in the United Kingdom (averaging all four countries within the U.K.) is less than in the United States. But of course living in London in the UK is going to be A LOT more than living in say, Kansas in the United States. Location, Location, Location!
When looking at the cost of living in the United Kingdom vs the cost of living in Canada, it's a bit more expensive in the United Kingdom's four countries. Again, that's averaging all four countries.
The tax structures in the United Kingdom and various fees are different than in the United States and other countries.
"You have to pay council tax each month or annually. Price is [determined] according to areas. So keep that in mind when you're arranging your budget for a place to rent. You may pay something like 150 pounds (monthly)," advised an expat in the UK.
Julie Falconer, a blogger and travel writer based in London, advised that "the cost of living in London is generally higher than in most places. Rent is more expensive, and things like eating out are more costly, too. Make sure you take that into account when you move so that you don't find yourself broke shortly after you arrive! Additionally, stay flexible and be patient if it takes a long time to set things up when you first move here."
Expat Exchange member gah26 advises, "You should generally expect a cost of living increase. However, housing expense isn't a given especially if you receive a COL adjustment. Your taxes will become way more complicated so you should ask for tax equalization and tax preparation assistance. On a Tier 2 visa you will be entitled to use the services of the NHS but you may want to ask for private health insurance. It's reasonable to ask for a minimum of 1 trip home each year as a couple. If your husband needs a car for work, that's certainly reasonable and car insurance should be included as I believe it would be quite high for a driver with no UK experience. Other things to consider: Relocation and repatriation expenses: whether it's to move all your worldly belongings to the UK or a portion. Temporary housing for a period of time while you look a permanent place to live."
4) UK Work Permits
In the article, UK Work Permits, Skill Clear writes, "It is vital that the correct visa is obtained before travelling to the UK as you will usually not be able to correct any mistakes after you have arrived. The UK operates a Points Based System of visas, with individuals being awarded points for their age, level of education, past earnings and experience." They go on to explain the various options for working in the UK.
An expat in London discussed work visas in the hospitality industry, "You must have a visa to live and work in the UK. As the hospitality industry is one that rarely finds itself with a shortage of staff, your chances of finding a visa sponsor aren't good. The UK has a pool of about 500 million workers to choose from in the UK and EU, none of whom need to be sponsored for a work visa. The 1st hurdle is that the position has to meet the resident market test which means that the job has been posted and the employer has not been able to find anyone in the UK or EU who can fill the job. There are just 20,700 work visas available each year. Those are going to go to the the best and brightest with unique skills in their field. With no shortage of hospitality workers across all job categories thanks to the huge pool to choose from and the current economic situation, your chances of finding a registered sponsor are pretty slim. Here is more information from the UKBA website:
Here is Tier 2 Work Visa General Information
Here is a complete List of Work Visas on United Kingdom's Official Web site
5) Health Insurance and the NHS
Another article, NHS and UK Health Insurance, discusses whether you are eligible for coverage under UK's National Health Service (NHS) and whether you also need expat health insurance.
Across the United Kingdom, there are separate entities for health care delivery in each country. Here is a set of links to each and a description of each found on Wikipedia:
NHS England
NHS England on Wikipedia
NHS Scotland
NHS Scotland on Wikipedia
NHS Wales
NHS Wales on Wikipedia
Health and Social Care in Northern Ireland
NHS and Social Care in Northern Ireland on Wikipedia
An expat in the UK offered the following advice about health care in the U.K.: "Many companies offer supplemental health care [in the UK] as a benefit, but some are cutting this out of their benefits plans. You are automatically covered under NHS, but for the first year of residency, you are limited to walk-ins and hospital emergency rooms. Once you live here for a year, you can register with a proper heath care facility and get a primary care physician, but until then, you have very limited choice of doctors and specialty care. This may be important for your children particularly. Consider keeping a health insurance policy in the US for major illnesses. The health care system here is not as bad as people make it out to be, but the US is still better for high end care. It is good to have the option of returning to the US for extremely complicated issues. Get caught up on all heath visits, tests, eye exams, dentist visits, etc. before you leave. The rules for tests are different here, so for instance, women get mammograms every 3 years, not every year. nhs does not really have the concept of an annual physical. Basically, you go to the doctor when you have something wrong. You are covered for annual physicals however, when you have the extra health insurance coverage. You can of course get a physical any time you wish, but you pay extra for it if you are not covered," advised an expat living in London on the UK forum. (member Jordanlind in the thread).
Relocating abroad soon? Make your move with AGS! AGS Worldwide Movers is a leader in the international moving industry. Our experience and expertise allows us to guarantee our clients the best quality moving services.

AGS Worldwide Movers
Relocating abroad soon? Make your move with AGS! AGS Worldwide Movers is a leader in the international moving industry. Our experience and expertise allows us to guarantee our clients the best quality moving services.
Get Quote
6) Driving in the United Kingdom
The UK's official website has a lot of information about driving licences in the UK.
For instance, it is possible to exchange your foreign driver's license for a UK driver's licence. (Notice the different way of spelling license: "license" vs "license.")
Here is information for expats who need to exchange a foreign driver's license in Northern Ireland:
Here are a few driving terms that will be different in the U.K.:
Bonnet = Hood
Boot = Trunk
Car park = parking lot
Driving licence = Driver's License
Tyre = Tire
Hood = Convertible Top
Motor way = Highway
Saloon = Sedan
Windscreen = Windshield
Toll motorway = Toll Road or Turnpike
7) Cuisines in the United Kingdom
Expats in the U.K. will quickly find out that migration has influenced British food culture.
Traditional British Cuisine consists of local vegetables, cuts of meat, fish, bread puddings and more. There are dozens of
The cuisines of England, Wales, Scotland, and Northern Ireland all have their own local flavor, or "flavour," to be more precise. Irish Cuisine has influenced, and has been influenced by, the cuisines of the United Kingdom.
Expats that explore restaurants in the United Kingdom will find a wide variety of wonderful restaurants in England, Scotland, Wales, and Northern Ireland.
For fun, read about 25 classic British foods that foreigners find gross.
8) Bringing a Pet to the United Kingdom
The requirements for bringing a pet to the United Kingdom has change considerably over the years, as has the process for bringing a pet to Scotland. Here is information for bringing a pet to Northern Ireland.
"I also brought my dog with me and went through the PETS travel scheme. The process takes six months and you have to complete all the steps exactly in order and within the correct time frame or your animal does not get in. If you are even thinking about living or working in London and you have a pet then start the process asap. I also recommend Virgin Atlantic for pet travel. They are really efficient and good at what they do. I had no problems getting my dog over here. Probably the biggest obstacle so far has been the weather and people tend not to be friendly for a very long time," said an expat living in London.
Another expat in London said, "I brought 2 cats with me from Canada to the UK and it went well. Air Canada were most unhelpful so I contacted James Cargo Service (which have a Livestock service) in the UK directly to speak with them. They take the animals off the plane and into the Heathrow Animal Reception Centre (HARC). They were superb and checked my paperwork (faxed over) before I arrived. The staff at Animal Control couldn't have been kinder. Unfortunately my vet in Canada had used the wrong tick treatment for the UK (Revolution is the product there and it needed to be Frontline for the UK), so they were kept in quarantine for a day. James Livestock transported the cats (at my expense to me elsewhere in the UK the following day). So I never ended up using an agent and it worked out fine. Bring some of your pet's usual litter and food to help them adjust to everything else being new - as even drinking water will taste different for them."
"The DEFRA site should answer all your questions about bringing your dog... Do be aware that you may run into some difficulty in finding a flat that will allow pets. Be prepared to have to put down a bigger deposit and/or pay a little bit extra in rent," advised an expat in London.
9) Independent Schools in the United Kingdom
Here is a list of international schools in the United Kingdom, Independent Schools in Scotland, indendent schools in Northern Ireland, and independent schools in Wales.
In our article, London Schools for Expat Kids, we cover a number of the most popular school options including ACS International Schools to TASIS England and The American School in London. Another article, A good school in London for the learning disabled focuses on The Centre Academy Schools which provides tremendous support for children with learning disabilities.
10) Meeting People in the U.K.
Meeting people and making friends in the U.K. can be difficult, and more difficult in some places than others. Are you moving to a country village in South Oxfordshire or are you headed to London or Edinburgh? Huge difference in terms of what your lifestyle will be like and the kinds of people you'll meet there.
Most important, you have to make an effort to meet people. It sounds silly, but you can't wait for the neighbors to come knocking on your door. It's up to you!
If you'll be working in the U.K., you'll have the workplace as a great option. Any opportunities in terms of coworkers going out to lunch or for a few cocktails should be attended.
While the advice below is from an expat in London, it's good advice for many places throughout the U.K.
"Alumni clubs! Where'd you go to University? Where would you have LIKED to have gone to University? Find a club and go to their outings. They don't mind. The more the merrier. The TexasExes are the largest partying group and can be found on http://www.for nogoodreason.com and will take in anyone. Come out and meet and greet. Junior League or American Womens Club - awesome groups and a quick set of people to get to know with loads of activities. Join up. They're a friendly bunch, but you can decide yourselves. If there's something you like to do, there's probably a club dedicated to it in London. Join one. Do you golf, play tennis, squash, football (soccer), run? Are you a gym rat, a poetry reading freak, a theatre buff, a couple crazy for others in the buff? There's a club for you here! It's a big place and people love to create a club to do things together," advised an expat in London.
About the Author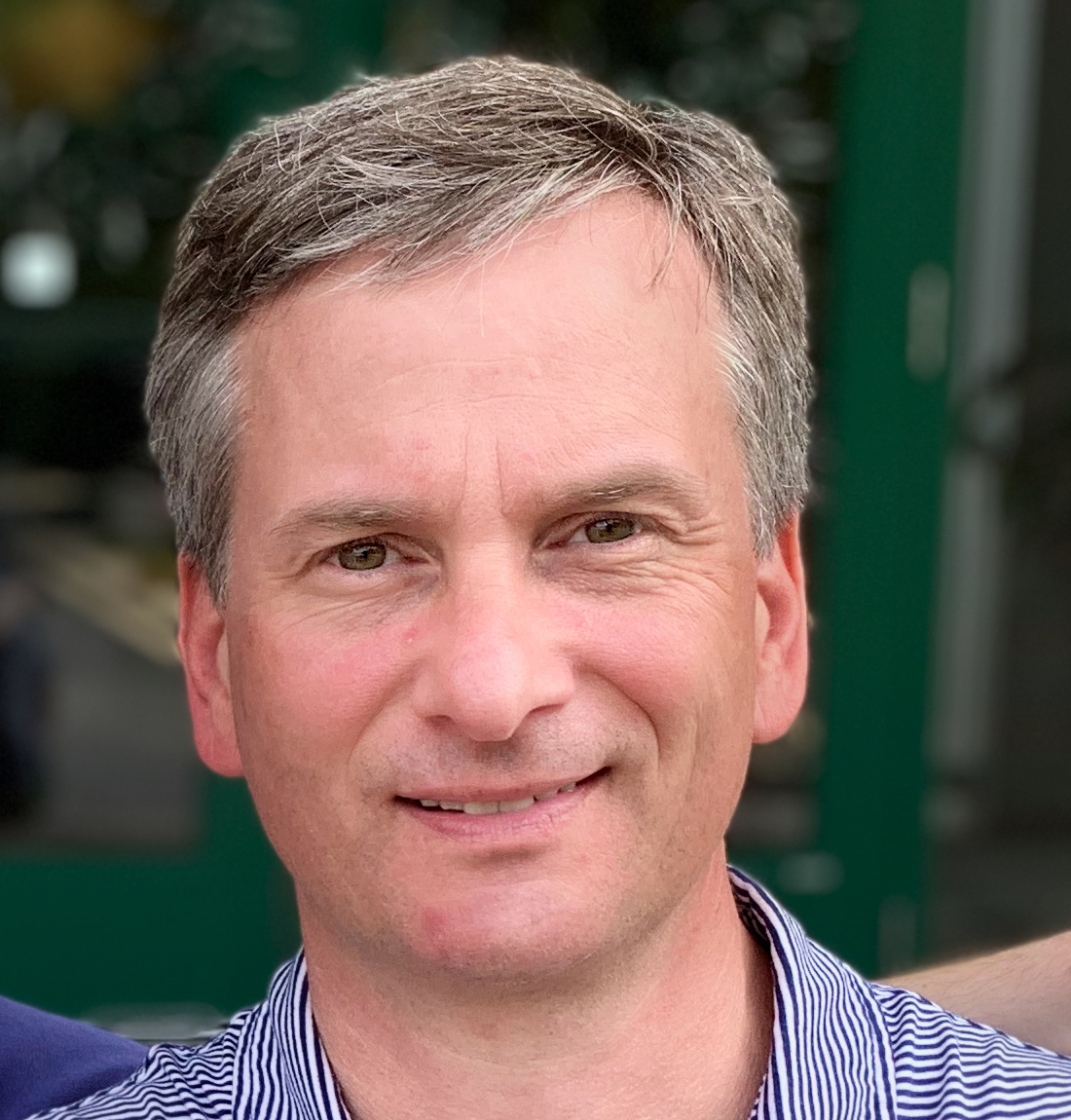 Joshua Wood, LPC joined Expat Exchange in 2000 and serves as one of its Co-Presidents. He is also one of the Founders of Digital Nomad Exchange. Prior to Expat Exchange, Joshua worked for NBC Cable (MSNBC and CNBC Primetime). Joshua has a BA from Syracuse and a Master's in Clinical and Counseling Psychology from Fairleigh Dickinson University. Mr. Wood is also a licensed counselor and psychotherapist.
Some of Joshua's articles include Pros and Cons of Living in Portugal, 10 Best Places to Live in Ireland and Pros and Cons of Living in Uruguay. Connect with Joshua on LinkedIn.