Expats in Italy: Pros and Cons of Living in Italy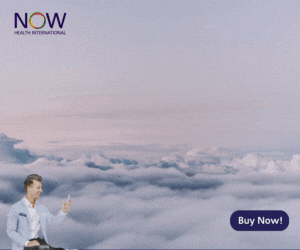 Summary: Expats in Italy discuss the pros and cons of living in Italy. From bureaucracy to expensive cities, Italy can be a challenge. Most expats find that the amazing food, charming countryside, beautiful beaches and public healthcare make up for the cons.
If you are contemplating moving to Italy, we've compiled a list of pros and cons of living in Italy to help with your decision. Everything on the list comes from expats who are living in Italy and some who've lived there in the past.
Bureaucracy In Italy
Con: Bureaucracy is a Big Part of Life in Italy
"Anger at the continual bureaucracy wherever you go. The sheer amount of paperwork needed to come. And then being told much of what the Italian embassy told you in the US was wrong or not had an apostle or wasn't an official translation of your child's birth certificate," admitted one expat. "The only problem, and it was a big one, was our visas. We needed work visas to open a B&B, and the consulate in the U.S. told us it would be no problem to convert our visas into work visas. But when we had the renovation completed, we were not allowed to convert the visa. We were told to go back to the U.S. and start the visa process anew. We were not willing to spend another year just doing that, so we sold the property, got a good price and now we are in Mexico, just weeks from opening our B&B. (Love it here, too.)," confessed a former expat who lived in Cingoli, Italy.
Pro: An Italian Can Help You Cut Through the Red Tape
"Getting virtually anything done here involving a municipality takes forever unless you have an in, So safe yourself time and aggravation and hire an Italian to help you with the needs of daily living (phone, electricity, visas, licenses, permits, etc.)," advised one expat. Another expat in Florence said, "Getting my residency was especially tricky because I kept providing them with the documentation they requested, and they would then come back and put another barrier in place. Until I had an Italian friend come with me I was unable to to get my residency, when she did come with me they said everything was in place and they didn't actually need the last document they had requested."
Health Insurance and Medical Care in Italy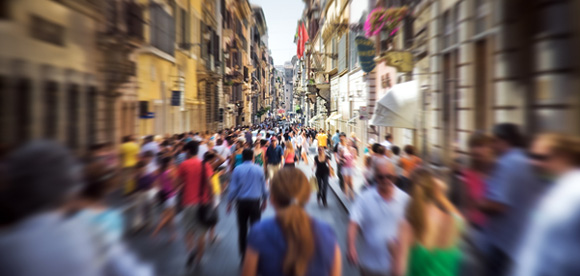 Public Healthcare System in Italy
In our article, 9 Healthcare & Health Insurance Tips for Expats in Italy, one expat discussed the public healthcare system in Italy, "The Sistema Sanitario Nazionale (SSN), Italy's public healthcare system, was established in the 1970s. The system focuses on sick care rather than preventative medicine. "Our family has been using public healthcare for over 3 yrs. At first I was a little worried. The bureaucracy of getting into the system didn't make me feel any better. Now that all our services are in place we are quite happy with the care we receive for both medical and dental (private dental office). We also use special care services for our 9 yr old son who was born with an orthopedic disability. Getting all services in place took a lot of footwork. Often times we felt like we were getting the run around but it all worked out. Compared to living in the US, our annual medical cost dropped 95%. Our son also qualifies for the Italian version of Social Security. Something we never qualified for in the US."
Enrolling in the Public Healthcare System in Italy
As mentioned above, enrolling in the public healthcare system in Italy is not an easy task. Expats need to purchase private health insurance before they arrive to cover them until they are eligible and enrolled in the public healthcare system. If you are not yet eligible for SSN, you will need private expat health insurance.
Deciding Where to Live in Italy

Pro: Italy Has Something for Everyone
"Italy is similar to the U.S. in that it has distinct regions, each with a different character. You might consider where you like in the States and find a region that has similar characteristics. The north is affluent and efficient, but more brusque and business oriented. Liguria is beautiful and touristed on the coast, but mostly with Italian families and still with a lot of charm. In my opinion, Florence, despite being the Renaissance capitol of Italy, is a wreck, dirty, crowded and oriented completely to tourists. But the Chianti region half an hour south is fabulous, some of the most beautiful countryside and excellent food in the country. Venezia is magnificent but would be hard to live in because of the cost and the dialect and a particular animosity toward tourists who have completely changed the character of the 15th C town. But the Veneto is gorgeous with many delightful small towns. Abruzzo is being called the Tuscany of today with many of the same amenities -- wine, hills and ancient palazzos. As for me, growing up in Florida, I adore the south because of the warmth of the weather and the openness and kindness of the people. Puglia has been a perfect place for us. Rome is magnificent, but is definitely the big city with all that entrails, however with great food, amazing history and tremendous charm. So figure out where you're most comfortable in the US and pick the correlating region in Italy. It helps to make the adjustment to a foreign country to have as much in common with the region where you live," explained one expat.
Con: It Might Take Time to Find Your Perfect Place in Italy
It's not a true con, but people preparing to move to Italy should take the time to visit a number of regions, cities and towns before choosing where to live. And, always rent before buying in case you decide to move again.
The Italian People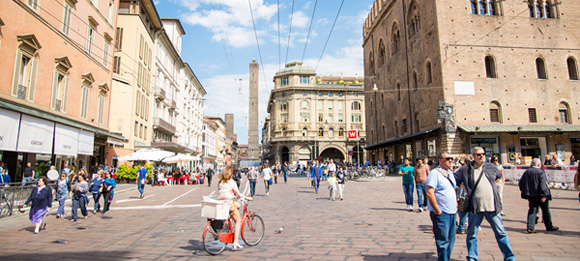 Con: Italians in Some Areas are Unwelcoming and Rude
In Florence in particular, a number of people made comments that echoed this expat's sentiments, "Most Florentines are not friendly and do not care for foreigners. Nothing here has to be as difficult as they actually make it. If it's not Italian, it's not as good. Italians have a lot of pride in themselves and are some of the most arrogant people I have ever met. They are also the most self-centered I have ever encountered... Italy starts with I! If there is a line, one will always jump to the front and ask questions, etc."
Pro: Locals in Other Areas are Very Friendly
Luckily, many expats in other areas have made comments along these lines, "I live in the Garfagnana regions which is close to Pisa (less than an hour away with the new motorway) has a large new hospital, very friendly locals and neighbours, is close to major tourist attractions for visiting friends and the local produce and food is delectable. Most towns have a traditional festival or market so there's always something to do. I would highly recommend the area. Any questions, feel free to ask," said one expat. "I work and live in Puglia, Monopoli to be exact. The people here are far more friendly than those of the north, but the every day working person here has little interest in conversing with a foreigner," added another expat.
Pro: Once You Befriend an Italian, They'll Treat You Like Family
One expat in Florence explained, "Once you become friends with Italians, they sort of treat you like true family. You will see a very considerate and loyal side to them then. They will do such wonderfully kind things which, will make you question why they behave so intolerably to strangers. I now understand there are aspects to their culture which makes it difficult at times to see just how wonderful they truly are. I do love living in Italy and the good really does outweigh the bad."
Pro: Italians Aren't Glued to their Phones
"People in general, just walking around town, are not glued to their cell phones. People relate with one another. I often encounter Americans and sense a defensive posture, an guardedness. Italians are very welcoming and effusive. The social fabric are stronger. They have 'family values' here," explained one member.
Cost of Living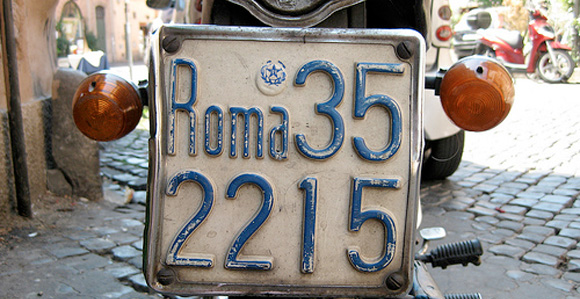 Con: Big Cities and Other Tourist Hot Spots are Extremely Expensive
An expat who moved to Rome explained, "Housing costs are much higher here than where we used to live outside of Seattle, WA. We pay 2077 euros a month for our apartment. This is probably a little below average as our apartment is on the 1st floor. The higher you go up in floors, the higher the rent. We only paid $1500 in a mortgage payment when we lived in Washington State."
Pro: There are Many Affordable (and Great) Places to Live
"As far as standard of living, if you have little money and live in an expensive area, central Rome, Milan, Florence, then you will have a low standard of living. That same income spent in less expensive areas will give you a higher standard of living. Your original post indicates that the areas you know are the tourist areas, Amalfi, Tuscany, etc. Those place are beautiful indeed but you can find "real Italy" where there are fewer tourists but real Italians. There are places that are also beautiful and full of history and culture that you don't need to wait on line for. Those are the places you want to live," said one expat in a discussion about the best places to live in Italy. Another expat added, "I still think that Tuscany has some very affordable housing. I live in the Garfagnana region which is full of little hilly towns and villages and the prices are falling. The area is close to Pisa for international flights and all the best touristy places for friends that are visiting."
Real Estate in Italy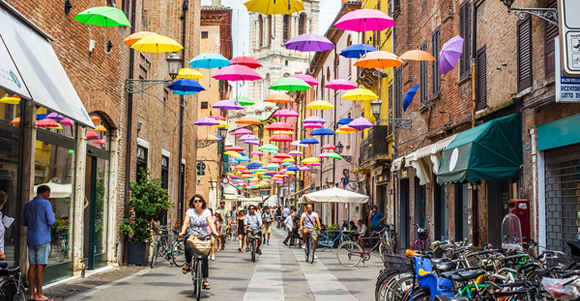 Pro: It's Buyer's Market in Many Parts of Italy
"The market is pretty flat all over Italy from what I've been told. I have had my house listed with several agents and I have to agree with codybrandy, the agents are not very serious about selling or marketing. The glut of sales in the early years made the agents a lot of money. Now the country is on an economic downturn, they seem to have lost interest and direct their energies elsewhere, more so because of Brexit. I don't even think they are marketing to other European countries that much. I took my house off the market to do some work to make it more saleable and have re-listed it with just two agents that seem more active here in Tuscany. The area still attracts a lot of expats as the prices are much lower than they used to be. The mountainous area is less famous but none the less still very beautiful and great to live in. The locals are very friendly and make an effort to get to know you, especially if you make the effort to learn the language," explained one expat.
If you are considering buying property in Italy, get the advice of other expats, locals and a trusted real estate professional. Additionally, once you find a property, you should not proceed without an Italian lawyer to guide you through the process of buying property in Italy.
Pro: American Real Estate 'Tricks' Could Really Help a Property Stand Out
"Here in Liguria property moves very slowly... years go by even for nice, clean looking places with what an American would call very reasonable prices. In my (humble) opinion the realtors are not as motivated or dynamic as those in the US and the Italian seller may not be savvy to the 'tricks' of selling... good photos, tidy house, nice paint job, curb appeal and advertise like crazy on the internet. So, wouldn't this be called a buyers market? A buyer ready to see the possibilities and able to negotiate the price with the seller might be able to find a special property for a very good price," said one expat in Italy in a discussion about real estate in Italy.
Con: Many Properties In Italy are Big Fixer Uppers
If you saw the movie, Under the Tuscan Sun, you'll have an idea of the lengths some expats go through to renovate Italian properties. If you can handle the combined challenges of renovation, bureaucratic red tape and the language barrier, you will survive and have a lovely property to enjoy in the end.
More Pros of Living in Italy
Italian Food
This pro really doesn't need an explanation. The food in Italy is A.M.A.Z.I.N.G.!
The Weather in Italy is Diverse and Amazing
"One thing you can't change is the weather; Italy has so many diverse climatic areas, mountain, sea, you should be able to find something you love to wake up in every day, just make sure you see it at least once at its worst - in the off season - and then you will never be unpleasantly surprised," reported one expat.
Italy is Breathtakingly Beautiful
"I am surrounded by olive, cherry, and pear trees with a view of the Adriatic. I have come to love it here although it didn't start that way due to my head demanding the convenience I grew accustomed to in the USA," said one expat.
More Cons of Living in Italy
Trash and Debris Dumping is an Ugly Secret in Italy
"Trash is not unique to the south. I've travelled all over Italy through the years from Sicily to the Alps. Trash and debris dumping is an ugly secret along roadsides, in the woods and anywhere perceived to be anonymous. Those calendar portrayals of pristine Tuscany were shattered on more than one occasion at picnic areas or in the woods where appliances and construction debris litter an otherwise beautiful landscape. Add the prostitutes you will regularly encounter hanging outside ramshackle trailers and you get the makings of a neo-realist Italian film to balance out Under the Tuscan Sun," said one expat.
There are a lot of Stray Dogs in Italy
"Stray dogs in the south. You don't see them to any extent in the north or in the rest of Western Europe, but in the south of Italy they are present and it is sad. Ignorant people buy dogs for their kids and then abandon them when they get too much to handle or they have to go on vacation. These dogs become street dogs with their reproductive organs intact because Italians do not like to neuter their dogs [its cruel]. Dogs that are picked up by the dog warden are brought in and sometimes neutered but, inevitably, due to insufficient room at the kennels, are released into the streets to fend on their own. There are kind people that will make a point of feeding these dogs but it's a bad situation. Incidentally the dogs are typically sweet and friendly towards people which makes it that much more tragic," reported one expat.
About the Author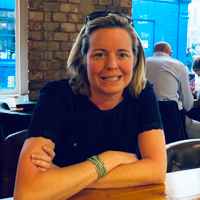 Betsy Burlingame is the Founder and President of Expat Exchange and is one of the Founders of Digital Nomad Exchange. She launched Expat Exchange in 1997 as her Master's thesis project at NYU. Prior to Expat Exchange, Betsy worked at AT&T in International and Mass Market Marketing. She graduated from Ohio Wesleyan University with a BA in International Business and German.
Some of Betsy's articles include 12 Best Places to Live in Portugal, 7 Best Places to Live in Panama and 12 Things to Know Before Moving to the Dominican Republic. Betsy loves to travel and spend time with her family. Connect with Betsy on LinkedIn.
Comments
guest
Italy will tax all your income at very high rates even on dividends and retirement.
tuscan72
Hi Betsy, great article, my only comment is regarding the people in Florence being rude and unwelcoming. I reckon it is too bold and general statement as many other expats living in Florence are saying that Florentines are friendly and welcoming, it depends on the people you met and experiences you are doing, I had a great time there with my family!