Moving to Portugal: 7 Things to Know Before You Move to Portugal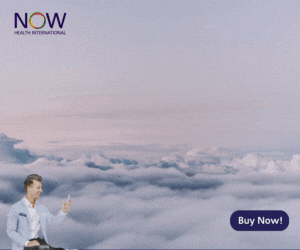 Summary: Expats moving to Portugal are drawn by a variety of places to live, a rich history and so much more. Here are some tips on what it means to move there, and how to make it happen.
Expats moving to Portugal will live in a highly popular destination for expats from all over the world. With cities such as Lisbon and Cascais to consider and coastal regions like The Algarve and The Silver Coast (Costa de Prata), among others, it's no wonder that Portugal's popularity continues to increase.
Expat Visa information
In her article about Demystifying the Paper Trail for United States Citizens Moving to Portugal, Susan Stults Korthase provides research and authoritative input to clarify the Type 1 Visa, which is the most common residency process for retired or non-working US Citizens. She also discusses the Golden Visa, which involves "the possibility of receiving Portuguese nationality." It does require "a qualifying investment in Portugal, such as: transferring funds of 1,000,000 Euros or more; creating a minimum of 10 jobs; or, acquiring property valued at 500,000 Euros."
In a thread about the timeline for obtaining a visa for Portugal, an expat advised someone moving to Portugal that "with the explosion in numbers of people applying for residency, time frames have been getting longer. I'm sorry about the uneasiness this is causing you and wish you the best. But this will be lesson #1 when moving to Portugal: Bring tons of patience and leave your expectations of time at home." Ultimately, the individual's patience paid off, and she received her visa and residency for living in Portugal.
Where to Move to in Portugal
Expats moving to Portugal often wonder where the best location is for them. The answer to that question is obviously based on each individual's circumstances, preferences and vision for life as an expatriate.
Our article, 12 Best Places to Live in Portugal highlights some of the cities and towns that foreigners enjoy the most. Lisbon, Cascais, Porto,
There are many neighborhoods for expats in Lisbon, and here are some tips for living in and moving to Cascais, Portugal. One expat wrote that it is "highly helpful to work with a realtor while on your scouting trip. In the Cascais area, three are among the most trusted: MAP, Rose Realty and Porta de Frente," advised one expat. For a short-term rental, one expat living in Cascais advised, "Suggest you go to the MAP, Casasapo and RE/MAX sites for properties, see where they are on the map, and narrow your search -- but most of all, just get a one or two month rental first and get acclimated, go around with realtors to see properties in your favorite areas."
Where to Retire in Portugal
Expats come from all over the world retire in Portugal, and they all want to know what the best places to retire in Portugal are. One expat wrote, "we came to Portugal last year for 2 weeks. We explored two areas only: first, the Algarve and next, Lisboa. These selections were based on weather, as we didn't want the colder weather in the North of Portugal. The Algarve is dead in winter, congested in summer, and just stuffed with Brits. The Lisboa area was delightful but we were sold when we took a train from Lisboa to Cascais."
Expat Health Care in Portugal
Expat health care and health insurance in Portugal is one of the most important considerations for all people moving there. From visa health-care requirements to Portugal's National Health Care System to pre-existing conditions, we've got plenty of information to digest... just make sure you read our article about expat health care tips in Portugal to get you started.
Working in Portugal
In our article about Living in Lisbon, one expat who moved to Portugal advised other expats looking for work in Portugal that "Another expat living in Lisbon added a slightly different take, writing that "job employment agencies are the best way to go for looking for work. However, most require fluency in Portuguese. If you come from the United States, the UK, or any other English-speaking country, your best bet is to look for companies from your home country that are specifically looking for English-speakers."
Moving Your Belongings to Portugal
An expat in Portugal provide offer advice about their experience with moving to Portugal and customs agents in Portugal: "First of all, allow me to assure you that no matter where you move you will run across unscrupulous people, both in the US and abroad. My goods were in storage in Florida for almost 2 years. When I gave them the order to move them to Portugal in October last year, they magically came up with a $2900 charge for pick up and transfer to Miami. That figure had never been presented before! So, I went looking for different movers. I decided on a company called International Movers Network out of NY. They shipped in December. The goods didn't arrive until the end of January. I had bought a "Baggage Certificate" from the PT Embassy in DC. It expired the end of December and they refused several times to renew or extend it. They said I should have moved immediately and refused to comprehend the hurdle I faced in October. So, I supplied my inventory and value of every box to my agent in Lisbon & to Customs. It was for a total of 4762 euros. Customs totally ignored that and came up with their own value of more than twice that value without opening one box! Thus, I had to pay over 2200 euros in VAT based on what was in their heads. I also note that the agents in Lisbon paid for fees and duties out of their pocket and then charge you additional fee for that privilege. So, if you are going to move goods, make sure you do it well in advance of your 1 year deadline. Be sure also, to get complete estimates for all fees and costs for both the shipper or mover in the States and the agent in Lisbon. I would suggest you also get references for both the mover and the receiving agent and that you check the BBB, the Department of Transportation or Interstate Commerce Commission for complaints or problems with the USA mover."
What to Move to Portugal... and What to Leave at Home
An expat who moved to Cascais and Estoril wrote that "we wish we'd brought more of our clothing...costs here are higher than in the US even before you add in the exchange rate and it's difficult to find the quality and styling to which we are accustomed; to have brought binoculars; and we should have purchased an eReader and filled it with books as finding English books is tough. Left behind... nothing, we were really selective."
An expat who moved to Braga wrote: "Three things I wish I would have brought my golf clubs, my dog and my furniture.
"Three things I wish I would have left are all of my kitchen appliances (converters burn out quckly here)... that's about it."
Bringing Your Pet to Portugal
"We are from California and brought our dog with us. She had to have a specific exam at the vet for traveling out of the country we then took that to the USDA office on Sacramento they reviewed and signed off completing their paperwork. We then flew to New Jersey spent the night in a hotel so it was not stressful on our baby then continued on to Lisbon. At the airport there is a vet onsite who reviews the paperwork you pay a fee and go home. No quarantine required. We flew TAP and I think the fee was 150?. Don't remember the fees in the US but our total cost of bringing our baby was approximately 1000$ But worth every penny," reported one couple in Portugal.
"Be prepared to prep your dog months in advance. All of your vaccines need to be given and documented by your local vet. Your vet will also need to do a final exam and fill out APHIS forms and you must have an appointmet at your "local" APHIS vet. There may or may not BE ONE in your state. This has to be done not more than 30 days before touching down in the EU. Get a EU pet passport from a local vet once you are here. makes life much simpler. Portugal is NOT France, Germany, England, Italy or Belgium. Your dog will NOT be welcome in most bars, cafes, stores. Your dog can travel on Trains and Metros and SOME cabs. So far, my dog loves it here. Its more pet friendly than the US in re: airlines, metros and trains. Depending where you are from, you may need different vaccines. Heartworm and leishmaniasis are a problem here, unlike cold northern states. Quality vetrinarian care and supplies are readily available," noted another.
The US Embassy wrote, "In Portugal, all dogs must have an electronic identification chip and a registration. Registering your dog and getting a license for him/her is compulsory and you need to do this when your pet is between 3 and 6 months old. You need to register your pet at the Junta da Freguesia (Town Hall) in the area where you, as the owner or keeper of the animal, are currently living."
About the Author

Joshua Wood, LPC joined Expat Exchange in 2000 and serves as one of its Co-Presidents. He is also one of the Founders of Digital Nomad Exchange. Prior to Expat Exchange, Joshua worked for NBC Cable (MSNBC and CNBC Primetime). Joshua has a BA from Syracuse and a Master's in Clinical and Counseling Psychology from Fairleigh Dickinson University. Mr. Wood is also a licensed counselor and psychotherapist.
Some of Joshua's articles include Pros and Cons of Living in Portugal, 10 Best Places to Live in Ireland and Pros and Cons of Living in Uruguay. Connect with Joshua on LinkedIn.