9 Important Tips about Healthcare for Expats in Nicaragua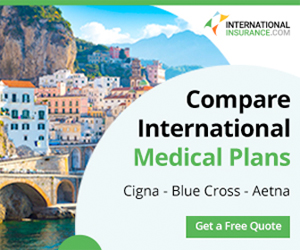 Summary: Expats living in Nicaragua discuss health insurance and quality of medical care in Nicaragua. Additional topics include health insurance for 65+, in-home nursing care, prescription medicines and more.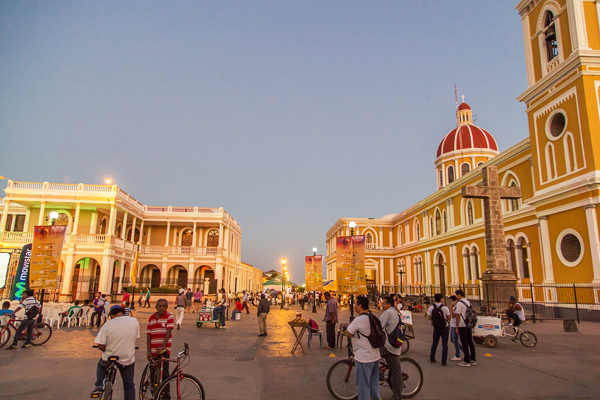 Expats in Nicaragua offer advice about health insurance in Nicaragua, medical care for non-critical vs. critical health issues, in-home nursing care and the cost and availability of prescription medicines. If you have additional advice for newcomers, please take a minute to add it in the comment section below.
Updated Covid-19 Information for Expats in Nicaragua
There currently restrictions in place for entry into Nicaragua. Vaccinated travelers are required to have 2 doses and proof of vaccination, while unvaccinated travelers must present an updated PCR test taken within 72 hours of arrival.
Please review the U.S. Embassy in Managua's Covid-19 information page for up-to-date information.
Find an English-Speaking Doctor
It may sound simple, but it can be life-saving advice. "Find a good doctor that speaks your language. Even if you are somewhat fluent in the doctor's language, it is not the time to be confused on a few medical terms," advised one expat.
Healthcare in Nicaragua
One expat responded to comments about expat life in Nicaragua with an incredibly insightful post about healthcare in Nicaragua. He said, "This is an important issue (medical care) that needs to be addressed. It's less acute for those who live in MGA, or close, but for others a solid plan should be in place. Where I am, close to Estelí, the options are more limited. My experience has been, over six plus years, spending part of the year here, and the rest in the US, is that the life in Nicaragua IS NOT healthier. Anyone who has lived here knows that the produce is uglier, is often more expensive than what can be bought in a US supermarket, and is limited in variety. Refrigeration that we take for granted is lacking. Meat is often 'older.' Even the rice and beans, sugar and flour, are cheaper here in the US than in Nicaragua. If you have space to grow your own, as I do, and have cows, pigs, and chickens, you can control the quality of your food to a greater extent. I see that as a future business opportunity, but many will not care for the rural life. It can be boring. Not only do you have the addition of the mosquito spread febrile viruses, parasite infestation is endemic, especially among the children. In the restaurants, food is not discarded when it's old. People are sicker; the flu season never seems to end. There are some other endemic diseases no one talks about. The Vivian Pellas 'insurance' is great if you are healthy, but if you develop something chronic, or life threatening, it won't be there for you. If you are seriously ill, and can still get on a plane, that is probably your best option. Don't wait too long. The Nicaragua health system is generous, but limited, and diagnostic capacity is sorely lacking, especially as you get away further from Managua, so a lot of educated guesses are made. Ability varies too, the medical education system is NOT robust. Not to say that there are NOT good doctors, there are. Some take great pride in having studied in Spain, or Costa Rica, or having worked in the US. You just have to do your homework. Available medicines, doctor visits, diagnostic imaging, are all inexpensive. Doctors spend as long as they need with you. Many ailments you will come to recognize, and you can treat yourself. You need to take better care of yourself, sleep under a good mosquito net, apply repellent especially in the early mornings and evenings, wash your hands ALWAYS before eating. I feel that, if you are eligible, Medicare is a great solution. I have a Humana Advantage plan that costs me nothing. This is typical in low cost areas, like Arizona and Idaho. Although a footprint is necessary, all my mail comes to a mail service. I can call (via my MagicJack in Nicaragua), they will tell me what's there, will forward. This is my footprint, and both Humana and the medical group I belong to is happy with it. Everyone will come to a unique solution. My point: it needs to be thought through carefully. I love living in Nicaragua, I've found a home and family there, but you have to be realistic. Saying 'I'll be healthier because the food isn't GMO and doesn't have preservatives' is about as realistic as having an aroma therapist as your primary care physician."
Health Insurance in Nicaragua for Expats who are 65+
"Be advised in Nicaragua as you get into your 60's you are expected to die with dignity. Some plans self-cancel at age 70, read the small print. Each country has different plans. Nic has a semi-free system open to all, your only real hope in the countryside. There is no medivac to MGA, just maybe an ambulance but more likely a taxi or pickup truck. A friend elsewhere in Central America has an international policy with a low premium but a 10k deductible. Carry a visa card with 5k disponible, it will get you thru most things that you are going to survive," advised one retiree in a discussion about health plans for 65+ in Nicaragua.
Another expat added, "The answer can get complicated but here is what works for me... has a lot of your current thoughts in it. Keep Medicare A and B for any big stuff that may come along. Be aware that many plans require you to be in USA 6 months a year... not sure how they check or if they do. Most, if not all, allow/pay for emergency or urgent care outside the USA and will pay... you just have to pay and then file for reimbursement. So a broken leg or appendicitis is covered. Pellas hospital in MGA (one of the good ones) is on the Blue Cross (as well as other insurance company) list. Do not know if that means they bill directly as in USA, but in any case emergency is covered. For the day to day stuff plenty of adequate docs here and a couple of decent hospitals in MGA. If I get to feeling bad like something really wrong a plane ride back to USA is the way to go. Complex procedures and mostly good diagnostics is a bit hit and miss here. I used to have Global Rescue for medevac... really good and also expensive. Need it more other places than here. Means when here you have to look ahead a bit if you have some symptoms that might later may make travel tough. There are some local insurance plans, but really will not make much difference if something big happens. Read the fine print. For the routine stuff... stuff even too small for the 'emergency care' provision of medicare treatment is good and cost low."
Private Health Insurance for Expats in Nicaragua
The majority of expats in Nicaragua advise newcomers not to stay in Nicaragua for serious health conditions and treatment. For that reason, many expats in Nicaragua purchase expat health insurance that provides for medical treatment abroad and covers being evacuated out of the country in an emergency.
Availability of Prescription Drugs in Nicaragua
When a newcomer asked about the availability of her prescription drugs in Nicaragua, she received a lot of information. One expat answered, "Most all drugs can be had without prescription at any local pharmacy, and they are found every few blocks and many make free home delivery. (Even Codeine can still be had without prescription.) The cost is kept low here as our compassionate socialist government will only allow import at very low fixed cost. You will find it much lower than your US costs. Most are manufactured in S. America so will have different names. The generic chemical component and dosage will be the same. The pharmacy computers convert the names so it is not a problem. You can look your drug's name up online and find its equivilant in Latin America. My advice once here, take your prescritions and records to a local doctor who speaks some English, set yourself up with him ($20) and have him review you issues. No one here keeps records like in the US, so keep your own records. Outside of cancer drugs as they are so specific to treatment modalities I would not worry. Hope this helps."
"Farmacias have a list of what drugs are allowed in Nicaragua. You need to visit and ask a pharmacist. Most drugs are available but I recently found out that the Vicks inhaler - over the counter - has been made illegal and I cannot buy it here anymore. You could call the pharmacy at Vivian Pellas hospital outside Managua and ask. They have English speaking people," suggested one expat. Another expat explained, "Iguana is right about over the counter US type convenience products, like Vicks inhalers and others. Many such commercial easy use products are not sold here, like Vicks inhalers. We have other products that service the need, just not as 'packaged.' Ask for a menthol nasal product and you have to use it the old fashion way, with your pinky finger up your nose, but it is available."
Cost of Prescription Drugs in Nicaragua
One expat reported, "[Prescription] prices are all over the board, but often the retail price is near the same as the copay in the US. Shop around, things go in and out of stock and prices between brands can be extreme. Buy in advance, especially if you live in a cow town." "Keep in mind that medical care is delivered differently in Latin America. We have lived in more than one country. Prescription drugs, except for narcotics, are available without a prescription and you can buy one or 100. The farmacias are the most used part of the system. You can go into one, describe your problem and get what you need. We each take one drug which would be prescription in the US, I pay $20 for a six week supply and have been old that the same drug would cost $150 a month in the US plus doctor's office visits. I picked up an intestinal friend on a trip and took a specimen to a lab. The labs are free standing. I got a letter with the results, took it to a farmacia and got meds. The lab test cost 80 cords, about $3 and the pills cost $6. No doctor involved and I was cured in two weeks. The cost of the problem in the US would have been extreme," explained one expat.
Medical Care for Expats Chronic Health Issues
Expats and those considering a move to Nicaragua who have pre-existing conditions, should consider the seriousness of their health issues and research the medical care available in Nicaragua for their condition.
"If you have a preexisting condition that needs ongoing medical attention, my advice is to come down and talk with medical personnel here before you make your move. Medical care is very different in Nicaragua, this is not the American, Canadian or European system. Make sure doctors here can and will treat the condition. There are some things they just don't treat well and some things they are very good at. Some meds are simply not available here. If you have issues, visit first and be sure of what you are getting yourself into," recommended one expat.
How Expats in Nicaragua Handle Serious Medical Issues
"I think medical care/insurance here is the least black and white issue on here. A lot depends on how much risk you are willing to take when it comes to dealing with a major medical event... both from your analysis of the care you would receive and the cost you can bear. On the first... yep medical care here is pretty good and for most things... even a simple fracture or appendicitis you can get decent care here. Free or very low cost and drugs are generally cheap as well. All this is not as great as some people make it sound. Some of the drugs are not all that cheap and if you had a plan you would save money. On the other hand if you need some specialized chemo or cardio drug for 5K a month... that you will not get here... so comes to how much risk. Same for some big time medical problem... again you hear about the great docs here but with a dire problem you are much better off in the USA... again risk. The suggestion to keep the supplemental insurance part of Medicare if you are 65 or over is great advice. For me used to be 50 bucks a month and now 120... but IMO is money well spent. Simple stuff... do it here for 100 bucks. Serious stuff... get back and get treated. You need to read the fine print as some policies require you to be in USA 6 months or more per year. Not sure how hard they would check. You need a hard address so have a relative or something to establish your residency someplace which is as much about people not shopping states for the best (cheapest) policies as it is living abroad," explained one expat.
Another expat offered advice about using medicare for serious health problems, "If you are us citizen, and qualify for medicare: 1) establish plausible residency in Houston or Atlanta 2) get a Medicare Advantage policy (very low cost) 3) buy medical evacuation insurance (about $400/yr) 4) pay directly to be treated for minor stuff in Nica; get evacuated to US if something major."
"I'm very healthy, but the day will surely come when I have something that requires more than Nicaragua offers. I've seen friends well treated by the Nicaragua system, and for free, but also watching a Nicaraguan friend with throat cancer fighting for an operation that will save his life. Access to diagnostic imaging is very limited for people using the national health system, there is a lot of guessing on the part of the doctors. The capacity is there, and prices are a fraction of the cost in the US, but the Nicaraguan healthcare system doesn't have the budget for it. You don't want to be in that boat in Nicaragua (my friend with throat cancer)," warned another expat.
Nursing Home or In-Home Care for Elderly in Nicaragua
People considering retirement in Nicaragua often wonder about nursing homes and in-home care should they decide to stay in Nicaragua when their health declines or when widowed. In a discussion about nursing care in Nicaragua, many expats said that there were very few nursing homes in Nicaragua. "There is a Catholic run home in Granada that is very nice. I do not know the name of it but you should be able to get it from a local parish. It would be worth checking out," said one expat. When asked about nursing homes in Managua, one expat said, "We are not aware of a commercial nursing home of the type to which you are referring. We know several people who had similar problems with aging parents. They had live-in help who cared for the parents or several helpers who covered 24/7. I would suggest that you inquire on facebook, the expats of Managua page. There are hogars por ancianos in the country. We have seen them in small towns, but not Managua but that doesn't mean they don't exist there. I would contact MINSA (Ministry of Health) to ask about the hogars."
"The in-home care we have seen in Nicaragua was provided by kind, caring Nicas. And, they were extremely honest, something that cannot be said for providers in the US that work for money. The profit motive in the US medical system is what is shocking. We like the system here. There is no crying shortage of good care. Our good friend, Edna, died in her home, surrounded by her family and caregivers. She was beloved to the end," commented another expat.
With regard to in-home care, one expat added, "Don't forget the 'hidden' costs, food, INSS, aguinaldo, etc. A nurse, probably a new grad might be available for 200/mo in the near countryside like Esteli because the education industry cranks our far more grads than the economy needs, but paying the fringes and a wage that will keep somebody will cost more. Prices in MGA would be more, I am sure. In the far countryside, you probably won't have the educated talent except by luck, some poor babe who wants to be by Mama or is afraid of the city. Anyway, whatever the cost a live-in nurse here is a bargain compared to $5-6,000/mo nursing home in the US. Medicare/medicaid pays most of it in the US in exchange for your paying down your assets but your choice of homes is limited by who will take the government plans. Blessed are those that get the opportunity to live and die at home with some kind of quality care."
About the Author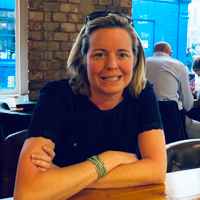 Betsy Burlingame is the Founder and President of Expat Exchange and is one of the Founders of Digital Nomad Exchange. She launched Expat Exchange in 1997 as her Master's thesis project at NYU. Prior to Expat Exchange, Betsy worked at AT&T in International and Mass Market Marketing. She graduated from Ohio Wesleyan University with a BA in International Business and German.
Some of Betsy's articles include 12 Best Places to Live in Portugal, 7 Best Places to Live in Panama and 12 Things to Know Before Moving to the Dominican Republic. Betsy loves to travel and spend time with her family. Connect with Betsy on LinkedIn.