11 Expats Talk about Living in Boquete, Panama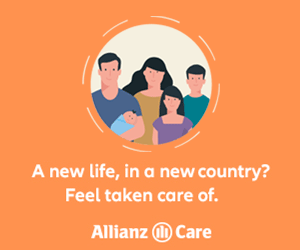 11 expats talk about what it's like to live in the beautiful mountain town of Boquete, Panama. From the Tuesday Market at the BCP to group hikes and drinks at Mike's Global Grill, expats love living in Boquete.
Boquete is one of the most popular places for expats to live in Panama. 11 expats offer insight into what it's like to live in Boquete - from cost of living in Boquete to meeting other expats and more.
1. Meeting other Expats in Boquete
An expat who submitted a report about living in Boquete said, "The Tuesday Market at the BCP (Boquete Community Players) is a good place to see and be seen. Very easy to meet others if you are at all outgoing. There is also a newcomers group that meets a couple of times a month. There is always something happening, somewhere to go, something to do. There are many non-profits looking for volunteers, so just find one that speaks to you."
"Attend the Tuesday Market at BCP Tuesday morning from 9am to noon and there could be 1000 or more expats milling around. Be friendly and talk with people. Very friendly folks. There is Mike's Global Grill for a beer, Sugar and Spice for a coffee, and the Fish House, for fish," suggested another expat when a newcomer asked about meeting expats in Boquete.
Many new expats arrive with the goal of fully immersing in the local culture and befriending only locals, but that doesn't always work out. One expat confessed, "At first I shunned the gringo/expat organized weekly meeting, the Tuesday Morning Informational and Networking Meeting. All the people were of retired age, I'm not. Then I started going, I found I had things to say and others had things to teach. They soon published a small book of the meetings minutes with recaps of many speakers. I learned many valuable things and shared opinions and even changed some opinions. We bonded, we drank local coffee, we bitched and moaned and rejoyced together. Seek out such groups and see what you can learn or contribute to them."
"[Boquete has a] Very active expat community, with several groups, birders, hikers, quilters, photography, charitable aid groups, you name it," commented another expat who retired in Boquete.
2. Becoming Part of the Boquete Community
"Boquete is a coffee town. The labor is provided by the Indians - the Ngabe Bugle. Women and girls wear traditional dresses and men wear rubber knee boots. They have their own places to shop and gather as do the gringos and it's all good. Nobody minds or is wary of other social groups. Most gringos are well aware that we are just visitors, it's their country and the best we can do is learn, adapt, and be good members of the community. Contributing to the community is a good thing, trying to change someone's way of life is a bad thing. Know the difference," advised one expat who lived in Boquete.
3. Working in Boquete, Panama
"Coffee is the big industry here and it's some of the best in the world. Tourism, real estate, building, development, adventure, are a few of the biggies. Career opps and jobs for gingos are almost non existant. You basically have to make your own way or bring a job, career, or business with you and then employ locals to work at it. The laws are strict and pretty much say- Panamanians first," said one expat.
Another expat explained, "Many expats are not allowed to work in Panama. Those with the pensionado visa cannot legally work here, and even if you can work, you need to be aware of the laws and requirements. Speak to an attorney before you move while assuming you can just set up shop."
4. Cost of Living in Boquete, Panama
"Our rent (including electric, gas and high-speed internet) is less than half of just our mortgage in South Florida. Tip: if internet is important to you, don't ask, 'do you have internet' since everyone can get it. Ask, 'what speed internet can I get and how much does it cost?' We pay about $50 for 5G megs month. Five minutes away it is $150 for 1 meg," advised one member who moved to Boquete. Another retiree said, "In Boquete, $2,000/month could provide comfort, with few frills."
5. Schools in Boquete
Boquete does not have any international schools where English is the primary language of instruction. Academia Internacional Boquete (AIB) is the most well-known bi-lingual school in Boquete.
6. Recreational Activities in Boquete
"People are out running and walking every day. There are bike riders travelling from David to Boquete and back every day, and especially on Sundays. Some bike riders climb the hilly roadways throughout Boquete every morning. I spend 3 hours of every day at the gym running and walking and weights. There are free hikes Monday, Wednesday and Friday every week, and some other lady runs hikes and Thursdays and Saturdays. No one plans anything for Tuesdays as it is the famous Tuesday market in Boquete. With the hills in Boquete, never a problem finding an exercise routine to keep you in shape. We get lots of 5 & 10k marathon runners and Ironman participants who stay here. Some trainers as well. The altitude is 3500 to 4000 feet on average, so lowland people can get winded here. What exactly would you be looking for? It is all here... You just have to join in," replied one expat when asked about physical activities in Boqete.
7. Healthcare in Boquete
One retiree in Boquete remarked, "Health care is either middle-rate, or world class, depending on how long one wishes to wait, and how much $$$ you have. No Medicare, of course, and Tricare (military coverage) is available, but not widely accepted." Many expats in Boquete travel to Hospital Chiriqui in David for medical care, which is about 45 minutes by car. For more information on healthcare in Panama, read our article, Healthcare in Panama.
8. Renting vs. Buying a Home in Boquete
One expat advised, "Research, live there for at least six months, do not purchase property, and be wary of hype which almost always comes from real estate oriented promoters etc. Renting is not difficult, but a bit seasonal. Purchasing is easy, but selling a home takes a very, very long time, so it's advisable to rent first, always."
Another said, "We have a 2 bedroom rental house up the hill from Boquete town. It is our preferred area. We were lucky and planned well in advance of moving here. Most good rentals are found through people you know. Ours was never advertised, only word of mouth. Good rentals are difficult to find."
9. Best Type of Car to Have When Living in Boquete
A newcomer asked, "Need recommendations for best vehicle to purchase for use in Boquete area. Also, pros and cons of owning a diesel in Panama." One expat replied, "I have a truck and love it. Many people have 4 wheel drive cars and are happy with them. Many of the rental cars here are small and not 4 wheel drive, and so are the taxis so everyone gets along fine with any vehicle here. I see lots of bicycles and strange looking built vehicles as well. Anything works in Boquete. As for fuel, diesel in Panama is always cheaper, so if you have the choice of diesel or regular gas, take the diesel." Another added, "High clearance is a must. Many side streets are heavily rutted."
"I would recommend a 4x4 pickup and I would not even consider owning a gas powered vehicle. Pickup's are built to stand up to rough roads and you will encounter them here. I bought a 6 year old Mitsubishi L200 quad cab diesel 4x4 5 years ago when we moved here. Love it! I preform scheduled maintenance and it has never let me down. Plenty of power, while enjoying 35-37 MPG (not kilometers). Occasionally, while my truck is in the shop having maintenance done, I rent a gas powered X-trail and was amazed how much money I was spending for one day in gasoline. Never have had a problem with water and I ford a creek every day getting into my property. Change the fuel filter every 50,000 kilometers," said another expat.
10. Best Way to Get from Panama City to Boquete
A newcomer asked, "Can somebody give me a suggestion about getting from Panama City to Boquete? Would you recommend that I hire a driver or rent a car and drive? Should I fly to David, and then hire a driver or rent a car from there and drive? Or, should I rent a car from Panama City or David and drive? So many options... I just need to make a decision."
"If you have plenty of time, you could take the bus from Albrook Mall to David. It is about $15 and is about 7 hours. From David, you can take the bus to Boquete for under $2. If you want to get to Boquete faster, you will need to fly either Air Panama or Copa. The flight is 35 minutes. At the airport in David there are plenty of taxis who can take you to Boquete or send me a PM, I can make arrangements for my bi-lingual driver to pick you up," explained one expat.
Another expat added, "Fly to David, taxi from there to Boquete. Do yourself a favour. You can start using the local buses once you get familiar with the surroundings. The bus from PC can be distressing, depending on the driver and the timing. The bus-boarding experience can be a nightmare to a raw newbie. Trust me on this, for your first time."
11. Towns Outside of Boquete to Consider
Boquete is a popular city for expats and it's attracting more expats every year. For some, that makes it more appealing. Other expats, who like to have access to Boquete's amenities and activities without the higher real estate prices, might consider some nearby towns. "The surrounding areas of Alto Boquete, Caldera, Palmira, and Porterrilos are good options too. They are all close to Boquete," suggested one expat living in Boquete.
About the Author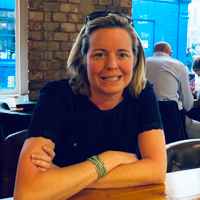 Betsy Burlingame is the Founder and President of Expat Exchange and is one of the Founders of Digital Nomad Exchange. She launched Expat Exchange in 1997 as her Master's thesis project at NYU. Prior to Expat Exchange, Betsy worked at AT&T in International and Mass Market Marketing. She graduated from Ohio Wesleyan University with a BA in International Business and German.
Some of Betsy's articles include 12 Best Places to Live in Portugal, 7 Best Places to Live in Panama and 12 Things to Know Before Moving to the Dominican Republic. Betsy loves to travel and spend time with her family. Connect with Betsy on LinkedIn.
Comments
manuelaaumick
thanks
Zin7272
Jackie Lange + anyone else, I have not taken your tour, however watch all your videos (very thorough with great information. After watching all the videos and not liking "tours," I have made up my mind to live in Boquete. I want to come and stay 2 weeks after Thanksgiving and before 2020 (who knows, may not leave). I would like to correspond via email to start. Need a place to stay, look at rental homes (2 bedrooms, 2 to 21/2 baths, meet people, etc). My email is [email protected] Looking forward to your email. Thank You