6 Important Tips about Healthcare for Expats in China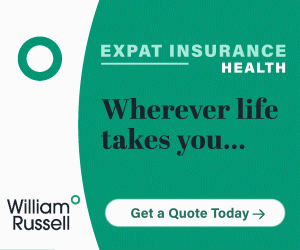 Summary: Expats living in China discuss health insurance and quality of medical care in China. Tip 1: if you're going to the hospital in China (or to a doctor), bring a translator!
When we asked expats living in China about their experiences with healthcare, many talked about the cleanliness of hospitals, caring doctors and the high cost of prescription medicines in China. Here are 6 healthcare tips for expats in China:
Bring a Translator or Find a Doctor Who Speaks English
"It is IMPERATIVE that you speak Chinese or else you need to take someone who is FLUENT in Chinese as an interpreter. Some doctors speak English (or rather Chinglish) and communication is critical in receiving appropriate medical care. Also, be aware that the average Chinese person most likely will not have the medical vocabulary, so unless you have a medical interpreter, communication will still be challenging, but it will be better than nothing," commented one expat living in Shenzhen, China.
"It is difficult unless you have someone who speaks English go with you to explain the problem. After that it is easy. The hospitals went out of their way to set me up with doctors that have some English ability. In one case, they called in someone like an orderly who had been to America for college and was very good at English and he was a big help," advised one expat.
Hospitals in China
"I went to Guangzhou Modern Hospital in Guangzhou because they specialize in treatments for cancer and other serious diseases. The population of Shenzhen is still very young overall, so I was advised by a specialist doctor at Peking University Hospital to go to Guangzhou for follow-up to my cancer surgery. Although the doctors and many of the staff spoke decent English, I was provided with a medical translator. The doctors were very caring, professional and extremely knowledgeable with outstanding qualifications. However, the facility was old, and, by Western standards, not very clean. I think having good doctors is more important that a fancy medical facility," commented one expat living in Shenzhen, China.
"In addition to a number of smaller local clinics, there are 2 BIG hospitals in Shenzhen. The main hospital is Peking University Hospital (Shenzhen), sometimes referred to as Beijing University Hospital by locals. The other is Hong Kong University Hospital (Shenzhen). Both are readily accessible by either bus or metro. Both are public. I have had extensive experience in both hospitals, so the following information is based on my personal experience. Peking University Hospital is older and services the masses. However, they have a VIP service area (6th floor) and will provide a medical interpreter. Although you will not find very many foreigners at this hospital, the staff overall is very helpful and professional. In fact, I felt extremely well-cared for and was treated with respect, but privacy and cleanliness can be an issue. For the most part, the Chinese have no concept of personal space or privacy, so if you don't have anyone with you to guard the door, people will literally barge into exam rooms as they are anxiously waiting their turn. However, knowing this in advance, you can establish boundaries and maintain a respectable degree of privacy. The medical staff and even patients will do their best to try and help you. In terms of hygiene standards, please bear in mind that this is China. As I stated, this hospital serves the masses, but they do their best to keep it clean, which still pales in comparison to any hospital or clinic you would find in USA. Again, the staff is extremely helpful and the quality of care was outstanding. Hong Kong University Hospital (Shenzhen), is very new, but still public. It is not as centrally located as the other hospital and therefore, is not as busy. Also, as it is new, it is much cleaner. HOWEVER, regardless of what you are told by local Chinese, VERY FEW GENERAL STAFF SPEAK ENGLISH. But they do have some English speaking doctors," said one expat.
"Yes and not as expensive as US. Must go to major hospital for clean facilities and care. One hospital we visited an old family friend in was comparable to what I would expect to find in a poor part of Tijuana, Mexico. I had 3 crowns and a root canal done on my teeth for $1,200 total and that was a month ago and everything is fine," said one expat living in Xi'An, China.
Cost of Medical Care in China
"I have been three times to the hospital. Once to have a mole removed and have it biopsied about 1,200 yuan including anti-biotics or about $200. Another time was for an eye infection about 200-300 yuan for medicine (office visits are almost free) and to have a new prescription for my eyeglasses which had to be done at the hospital. I paid $0.50 for the exam (not to sure if they meant to charge more, they wanted me to buy the glasses there but they wanted 3,500 yuan about $581 USD (I do need progressive lenses and am very far sighted (+7 to +9 diopter correction I can barely make out the letters at the top of the eyechart!) I said 'No way' and left. I later bought them for 1,028 yuan ($170USD)," said one expat.
Cost & Availability of Prescription Medicine in China
When you ask expats about the cost of prescription medicines, you get differing experiences. If you are considering a move and take prescription medicines for chronic conditions, do you research before you move to avoid sticker shock.
"Prescription medication in China is very expensive. I have diabetes, high blood pressure and cholesterol. For $30 USD, I got my medicine in the USA for 90 days. Here it runs about 400 yuan for 30 days or about $66 USD," explained another expat in China.
"There are pharmacies located throughout the city and within both major hospitals. I was prescribed a variety of medications, but only took a few. Compared to medications in the USA they are NOT expensive," commented one expat living in Shenzhen, China.
Having a Baby in China
"I went to a foreign hospital. The care was the same and even better than what I would have had in Europe. The Chinese people are really attentive with pregnant women," said one expat living in Shanghai, China.
"I gave birth via c-section at VIP Birthing Center in Guangzhou. I stayed in hospital for 5 days and was given IV pain relief. It was a wonderful experience, the staff spoke some English and my husband was able to stay the entire week in our private room," mentioned another expat in China.
"I went to Shanghai East International in Pudong. I had a wonderful experience! I choose a British doctor and all my wishes and requests were fulfilled. I had a natural birth with an epidural. 10 hours labor. The staff was great! They spoke English very well. I was treated like I was in 5 star hotel. Get in touch with other expats that have similar requirements as you of comfort, language and expectation of service. Interview different doctors and trust your heart. Ask as many questions that comes to mind before making a decision of the hospital," commented one expat who made the move to China.
"Be open to a c-section delivery as almost everyone I know that delivered here were convinced to have one (6 out of 7 women)," mentioned another expat in China.
"Get in touch with other expats that have similar requirements as you of comfort, language and expectation of service. Interview different doctors and trust your heart. Ask as many questions that comes to mind before making a decision of the hospital," commented one expat who made the move to China.
Share Your Experiences with Healthcare in China
In our China Healthcare Guide, expats can help other expats by filling out a Healthcare Report.
About the Author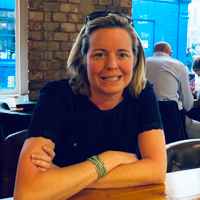 Betsy Burlingame is the Founder and President of Expat Exchange and is one of the Founders of Digital Nomad Exchange. She launched Expat Exchange in 1997 as her Master's thesis project at NYU. Prior to Expat Exchange, Betsy worked at AT&T in International and Mass Market Marketing. She graduated from Ohio Wesleyan University with a BA in International Business and German.
Some of Betsy's articles include 12 Best Places to Live in Portugal, 7 Best Places to Live in Panama and 12 Things to Know Before Moving to the Dominican Republic. Betsy loves to travel and spend time with her family. Connect with Betsy on LinkedIn.