Pros and Cons of Living in The Bahamas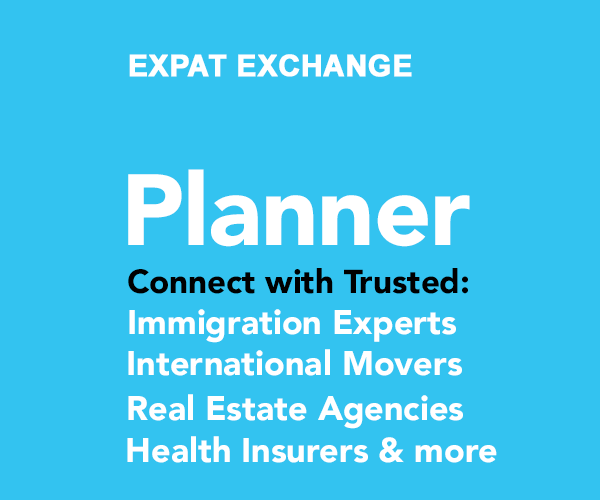 Summary: Expats in the Bahamas discuss the pros and cons of living in the Bahamas. Topics covered include meeting people, the friendly Bahamians, beautiful beaches, schools, go-with-the-flow attitude, cost of living and the lack of eldercare facilities. Expats in the Bahamas have specific advice about where to live if you have kids and want to meet people.
If you're thinking about moving to the Bahamas, our list of the pros and cons of living in the Bahamas is required reading.
Pro: The Friendly Bahamians
Expats in the Bahamas were asked what they appreciated about living in the Bahamas. One said, "Friendliness of the people in my office - I am the only expat. Ability to be happy despite not having much. Their religious faith is strong." Another echoed that same sentiment, "People here mostly smile and greet you every time you go by, strangers or not. There is a 'help each other attitude' in some groups."
Pro: It's Easy to Meet People in the Bahamas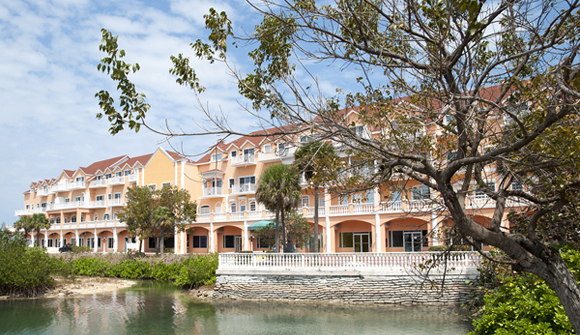 "There is a large expat community in New Providence so it is easy to find others with the same interests as you. We have met most of our friends through the school which our children attend but there are also women's clubs, a Foodie group, running clubs, rugby leagues, a ball hockey league, sailing groups, a kiwi club, a humane society that you can volunteer at and all other kinds of clubs and organizations. In addition you can find groups on Facebook of people living here on the island. There are also club houses on the island that you can purchase memberships at and meet people through as well, these tend to be more expensive then the cost of a similar club in North America," said one expat who moved to New Providence.
"There are women groups that are very welcoming, I joined the American Women's group as well as I went to the Canadian women's group (even though I am not Canadian) and all the ladies were very welcoming," commented another expat in a discussion about moving to the Bahamas.
"Cable, and more specifically, Sandyport, are very family and Expat friendly. There are a lot of expat families in Sandyport and some of the gated communities within about 5 - 10 minutes' drive. It is easy to connect with other moms and kids," added another expat.
Pro: The Beaches in the Bahamas are Amazing
"The beaches are amazing, you can swim right to corals and see so many great sea life just from the shore. Nirvana beach was our favorite beach, we had a lot of friends that rented in those condos right on the water. Anything along the Cable beach area is very nice," commented one expat.
Pro: There are Several Well-Respected Expat-Friendly Schools in Nassau and Freeport
In Nassau, expats highly recommend that families live in Sandyport due to the proximity to schools. "There are a lot of amenities within 5 to 15 minutes' drive [of Sandyport], including a number of international schools following the IB programs (International Baccalaureate) so that it is easier to integrate back to programs in other countries. All expats send their children to private schools, as do many locals. There are different levels of private schools. Here in Nassau, the schools that most expats send their kids to are: Tambearly School, Meridian School, Windsor Academy, St. Andrews and Lyford Cay School. These are pretty much in order of price." In Freeport, expats recommend Lucaya International School.
There's also an interesting discussion about the best international school in the Bahamas.
Pro: The Bahamas' Laid Back Lifestyle
"It's very laid back and slower than the states, so you have to be okay with taking a step back and patiently waiting. Sometimes I enjoyed that, other times I did not," said one expat. "Once you accept the way they view time you realize that you have also relaxed and are not as stressed as you were in your 'old life'. You may not have your water line installed the day they said they would but you are also not running around stressing the small stuff anymore. You find alternate sources of water etc until it gets done and you go about your other stuff. The children come home happy with stories to tell you and you are eager to hear them because you're not tired from a long stressful day at the office," commented another expat who made the move to Bahamas.
Another expat shared that "many restaurants have live music, at least out west. Mahogany Pizza, Kyma, Studio, and Shima are a few examples."
Con: Crime is Increasing in Some Areas of the Bahamas
According to the US State Department (January 2018), "Exercise increased caution in The Bahamas due to crime. Violent crime, such as burglaries, armed robberies, and sexual assault is common, even during daylight hours and in tourist areas. U.S. government personnel are not permitted to visit the Sand Trap area in Nassau due to crime. Jet-ski operators are known to commit sexual assaults against tourists, including minors. As a result, U.S. government personnel are not permitted to use jet-ski rentals on New Providence and Paradise Islands." It goes on to say, "Avoid the area known as 'Over the hill' (south of Shirley Street) and Fish Fry at Arawak Cay in Nassau at night; Do not answer your door at your hotel/residence unless you know who it is; Do not physically resist any robbery attempt."
Despite the warnings from State Department, expats talking with newcomers about crime in the Bahamas had a slightly better story. When a mom moving to Nassau asked, "I realize one must always be aware of their surroundings and not venture into unsafe neighborhoods. However, generally is it safe for a family? Do you feel that you can enjoy Nassau with out always being worried? Will I be able to take my daughter to the beach during the day while my husband is at work? How about day to day activities? "
One member replied, "Cable Beach, Nirvana Beach and the beaches on Paradise Island are all busy during the day so I never felt unsafe (female, age 30) but I wouldn't venture alone to beaches that don't have anyone else on them as you could be a target. Nirvana Beach was my favorite, you can snorkel right off the beach and see amazing sea life and it isn't as touristy as the others. There's a condo complex and food hut there so there's always people around. Better overly safe and avoid the empty beaches alone. I lived in Balmoral and always felt safe, with a daughter Sandyport could be a good option I always saw a lot of families. We always attended local events but that is because we didn't only want to live the expat life and we felt safe being at their festivals. There are a lot of police at them typically. I wouldn't venture downtown at night but overall when I lived there in 2015 I felt safe and my husband worked all day."
Another added, "You shouldn't feel embarrassed about being concerned; I know I was when my husband and I first discussed moving to Nassau. We have been here for almost 5 months now and I can reassure you that it is safe as long as you practice common sense. We live in Sandyport in the Cable Beach area and it is a lovely community; there are many families and I see kids riding bikes, etc. There is a large, clean beach directly across the street from the complex and I will also second Bergie's suggestion of Love Beach. Downtown Nassau is fine during the day and to go to for dinner, but I wouldn't walk around at night. We have also heard that the State Department tells you to avoid going to the fish fry area at Arawak Cay at night (it's where you can have authentic Bahamian food), although when we first moved here we weren't aware of that and we had dinner there several times without a problem. The vast majority of crime occurs in the poorer neighborhoods in the area called 'Over the Hill', which is south of Shirley Street in downtown Nassau; it tends to be drug-related or domestic violence."
Con: The High Cost of Living in the Bahamas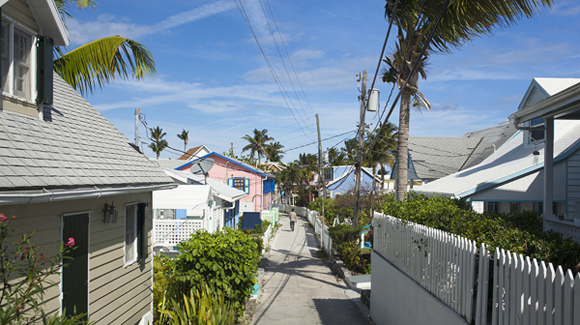 A newcomer asked, "Hi everyone, husband has been offered a job in Nassau and I'm trying to figure out costs and living expenses. Would a 10-11k salary be enough for a family of 4? (both kids need school). From what I'm reading Sandyport looks like the place I'd want to live in but the rents there seem pretty high." An expat answered, "I assume you mean a salary of 10-11k per month, right? I hate to say it, but that sounds rather low for a family of 4 here. Nassau has a very high cost of living. My husband's salary is about that per month and it's fine for us, but we have no children. We live in Sandyport and our rent for a nice 2-bedroom 2-bath is $3,500 per month. Our electricity bill has been running about $400 a month so far this summer (we have a gas stove that uses propane, so keep that in mind). Gas for vehicles is between $4 and $5 a gallon. Food is very expensive here. When we made out our budget, we doubled what we would spend in the U.S. on groceries and eating out. A few examples of what you'll spend in the grocery store - $11 for Breyers ice cream, anywhere from $8-$10 a pound for boneless chicken breasts, $7-$8 for name-brand cleaners like Windex, $10 for a can of Lysol. I'm sure you're aware that we pay a 7.5% sales tax (called VAT) on everything including food. Parliament just voted to increase the VAT to 12% effective July 1st. There is a wholesale type club store called Cost Right and some other wholesalers here where you can get better deals on stuff. As for eating out, expect to spend $50-60 for lunch for 2 (sandwiches and soft drinks) and $80-$100 for dinner for 2 at a nice but not fancy restaurant (a shared appetizer, two nice entrees, and a shared dessert - no alcohol). If you like local food, you can eat relatively cheaply at the restaurants at the Fish Fry. The prices at American fast food places like Wendy's and Popeye's here are comparable to those in the U.S. To be honest, a lot of the restaurants on the island serve just okay food, unless you really spend a lot of money and eat at the resorts or other upscale restaurants. I love to cook, so we save money by not going out to eat anywhere near as often as we did in the U.S."
"Groceries are VERY expensive as well so we ended up going to the local fish markets and grilling out a lot! Which, how can you beat fresh lobster! Organic chicken was $27/lb! So crazy, so instead we got fresh lobster for the same price. We didn't have kids at the time but I know private schools can be pretty costly, my friend works at Lyford and has two kids there and absolutely loves their curriculum. If you can negotiate tuition in your relocation, I definitely would," advised another expat.
Con: The Slower Pace of Living
A slower, laid-back lifestyle can really be wonderful once you adapt to it. But, that same go-with-the-flow attitude can be frustrating in everyday life and challenging at work. We asked expats what have been the most challenging aspect of being retired in the Bahamas. One replied, "Learning to relax and flow with the slower pace of the islands. Nothing gets done in a rush here and so you have to be ready to wait much longer periods for things like service installations then you would back in North America." Another expat said, "Work ethic is lacking. Ability to understand their responsibility for their own betterment. Tendency to take a laid-back approach to everything." Yet another expat replied, "Lack of professionalism, laid back attitude in industries that should move swiftly, prices, customs duties, lack of activities for children."
Con: Eldercare Services in the Bahamas Very Limited
A potential newcomer asked, "I've been asked to interview for a position @ the University of the Bahamas, but before I accept, I was hoping someone could help me with a question, My parents are elderly and my father is starting to develop the early stages of Alzheimers. They would likely move with me if I were to accept the position. So, my question is this--how is the elder care in the Bahamas, and would they need to purchase private insurance if they moved with me?"
One expat replied saying, "The reality is that there are no proper resources for eldercare here. There are no proper nursing homes, and there are no properly licensed home care resources. I do not want to deter you from moving forward, but the medical care and medical support resources here are extremely lacking. Having said all this, you can definitely hire from abroad the nurses you may need for your parents. This would be the best alternative. You would need to vet them and obtain work permits for them, but this is very doable and likely the best for your parents. As for insurance, you would need to purchase private insurance. Check on this site (expatexchange) for expat insurance offerings, and check within your home country to see what they offer to people who move to other countries."
About the Author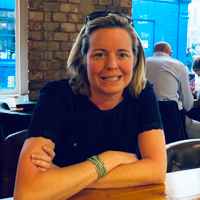 Betsy Burlingame is the Founder and President of Expat Exchange and is one of the Founders of Digital Nomad Exchange. She launched Expat Exchange in 1997 as her Master's thesis project at NYU. Prior to Expat Exchange, Betsy worked at AT&T in International and Mass Market Marketing. She graduated from Ohio Wesleyan University with a BA in International Business and German.
Some of Betsy's articles include 12 Best Places to Live in Portugal, 7 Best Places to Live in Panama and 12 Things to Know Before Moving to the Dominican Republic. Betsy loves to travel and spend time with her family. Connect with Betsy on LinkedIn.