Expats in Ireland: Pros and Cons of Living in Ireland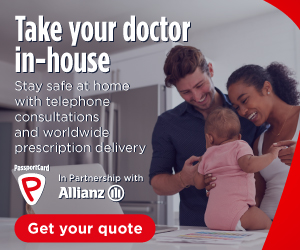 Summary: The passion that expats in Ireland have for their adoptive land is often truly amazing. Many get absolutely absorbed in the culture, the people and everything else that Ireland has to offer. But it's not always easy. Here are the Pros and Cons for living as an expat in Ireland.
Expats that have moved to Ireland generally enjoy their experience living there, but there are also some challenges that make adjusting to life a... process. Most people seem to find their way to love it, but it takes time. Here are some of the Pros and Cons of living in Ireland.
Pro: Ireland is a Beautiful Country
In a living in Ireland culture shock report, one expat wrote that she love "the history and the beautiful scenery. The Dingle Peninsula made me cry from the absolute beauty of it. Store staff are always willing to chat, ask you where you're from, and try to find connections."
Another expat in Ireland shared: "We also love the history and have spent a lot of time exploring the country learning as much as we can. It's a gorgeous place to live, especially when sunny!"
Con: The Weather and Climate Can Be Dreary in Ireland
One expat share in a culture shock report wrote, "The lack of sun can take a toll. Get away during the summer for a vacation somewhere hot."
On our Ireland forum, expats discussed the weather, one expat advised that "the West Coast is dramatic and it's natural beauty for sure is 5 Star. There is a price to pay. Wind and weather. If one has no issues with that, it's the best of Ireland."
Even though the weather can be less than sunny, many expats find that they can manage just fine with it. One person wrote: "We have lived in the North West region of the USA and find the weather to be very similar to Ireland and very tolerable."
Another person wrote that "The cool, rainy weather is vastly superior to that of New England."
An expat advised: "I understand the South East has much better weather and more temperate in general. Waterford, Wexford, Dungarvan etc."
Pro: Travel While Living in Ireland is Relatively Easy
Expats in Ireland have remarked that the size of Ireland makes it easy to explore Ireland, and beyond. Its proximity to the United Kingdom and the rest of Europe gives expats the opportunity to do some serious traveling. One expat said that they like the "ability to travel more, possibilities seem to be expanded here as compared to Argentina/Latin America."
Con: Friendships Can't Be Made Quickly in Ireland
One expat in Dublin advised: "Be careful not to talk too much about yourself and reveal too much about yourself too early. It will takes weeks and months of getting together with an Irish friend to learn personal details about them. Only reveal one or two personal details per visit or it will overwhelm them. They will respect the friendship more if it is earned and learned over time."
From another expat in West Clare: "Trusting new friends who are bit difficult to get truly close to. Though everyone is always there to smile and be kind. Small villages consist of only a hand full of families who all seem to be related. If you do get it thigh you'll know it. You'll feel it. And you're in for life!"
Yet another expat in South Dublin wrote: "It took us a while to make real friends, but we eventually did and it makes all the difference in the world to have a social circle and people you can do things with and rely on."
Pro: The People of Ireland Are Amazing Once You Get to Know Them
An American expat in Ireland shared that "once we moved in we were adopted by our village, invited to parties, wedding receptions, funerals, all within weeks of landing. Within 3 months, we had far more good friends than we had in the US after a lifetime. We wave as we drive down the road and they wave back. They call in for tea and share news, just as the Irish have amongst themselves for generations."
Con: Bureaucracy
As with just about every other country in the world, expats in Ireland complain about the the bureaucracy: "Worst was the bureauracy getting documents needed. I had never worked in Ireland so I needed a PPS card and TV license. Took 4 months to get both. PPS is three step process and should have been only two. Had to make 2 trips to Social office in Wexford, when the first day all they did was make appointment for a month later. But when we made the appointment, there was about 6 office windows open and nobody waiting. They could have taken our information and pictures then and sent it off for completion, but we had come back a month later."
Pro: Ireland has a Robust Economy
The economy of Ireland is robust and, as of 2018, the 14th biggest economy in Europe.
Here are some great tips for getting a tech job in Dublin
While not considered one of the biggest hotspots in the world,
digital nomads in Dublin
find quite a bit of freelance and contract work available there, particularly in the technology and financial sectors.
Con: Things Take Longer in Ireland
An expat in Enniscorthy advised: "Be prepared for long waits to get anything. Workers promise and then never show up or arrive days later. Phone and internet took me 3 months to get and the house was already prewired into the central exchange. Of course in some areas of the US, the same thing can happen."
In terms of buying property, another expat wrote "I would highly recommend that you find a good solicitor (i.e. lawyer) in the area where you plan to buy to represent you and your interest. Be prepared for delays, etc. Purchasing a property here in Ireland is a buyer beware, so making assumptions or hoping for the best may not be the best strategy."
Pro: Ireland offers a Lot of Options for Expats
Expats who want to move to Ireland will find a lot of options... both in terms of where to live and things to do.
In terms of the 10 best places to live in Ireland, there are options in various sizes of cities, on the coast, and more. So many options for so many situations.
This also includes a variety of places to consider in terms of cost of living. The difference in the cost of living in Dublin vs. Galway is quite significant, and the same can be said of Dublin vs. Cork.
Another expat in the west of Ireland wrote: "We were most drawn to the rural west of Ireland, both because of the beauty of the countryside and the slower pace of life. We knew we'd be sharing the road with tractors, and that the weather here can be miserable, so I think we were well prepared and our expectations realistic."
Con: Getting Kids Into Schools Can Be difficult
An expat-to-be asked about finding schools for her children in Ireland. "Have you contacted the school she will be attending? Ireland is extremely generous, excessively so. It permits children from any country in the world to enroll in an Irish school, regardless even of language ability of educational background All for free. And guess what. As a result of that open doors policy Irish schools are overcrowded and underfunded."
Another expat added that "I would definitely check with the school. Many Irish schools have a waiting list. People add their children to the list at birth!"
Another reported: "Schools in Ireland often have waiting lists to get in so you will need to sign your children up for a school, or multiple schools, as soon as possible. They also give priority to children with siblings in the same school which is helpful as they get older but may not help you now. I think they have officially done away with requiring a baptism certificate for school enrollment but I don't know if that's been implemented, or just passed. Sometimes there's a lag between saying they are going to do something and something being put into practice. Moving here is lovely but you will need patience because things happen slowly and in their own time."
In an expat report on South County Dublin, someone wrote that "getting the children into the local schools was extremely hard and stressful. Once we solved that things got easier."
About the Author

Joshua Wood, LPC joined Expat Exchange in 2000 and serves as one of its Co-Presidents. He is also one of the Founders of Digital Nomad Exchange. Prior to Expat Exchange, Joshua worked for NBC Cable (MSNBC and CNBC Primetime). Joshua has a BA from Syracuse and a Master's in Clinical and Counseling Psychology from Fairleigh Dickinson University. Mr. Wood is also a licensed counselor and psychotherapist.
Some of Joshua's articles include Pros and Cons of Living in Portugal, 10 Best Places to Live in Ireland and Pros and Cons of Living in Uruguay. Connect with Joshua on LinkedIn.
Comments
Edvardas
There is no mention of the 28% VAT that has been recently introduced by their new prez. THAT would be an issue for me living retired there.