Expats in Jamaica: Pros and Cons of Living in Jamaica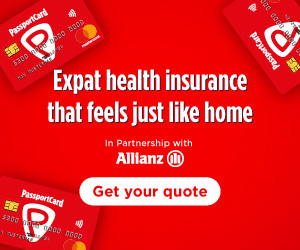 Summary: People from all over the globe have found their way to Jamaica to live as an expat in the Caribbean Sea. Expats already there are quick to point out that it's not a vacation every day on the island!
Expats who move to Jamaica may be hoping for a life that is exactly like an island experience they had at a resort on vacation. Expats already there always advise others to have more realistic expectations. Everyday life is not a vacation... even on Jamaica!
Pro: The Weather and the Island Life
Obviously expats enjoy the excellent weather and are surrounded by the beautiful Caribbean Sea. That's the big attraction to Jamaica, correct? In part... Yes! There are many aspects to life in Jamaica, but sunny weather and island life are certainly a magnet for expat interest in Jamaica.
However, just like in the United States and other bigger countries, Jamaica has has more than one type of climate, and they are based upon geography, wind direction and more. Importantly, the climate is different on the windward and leeward sides of the mountains, with the windward getting more moisture than the leeward. Generally, an upland tropical climate dominates the windward side of the mountains, and a semiarid climate defines the leeward side. You'll need to do your research to find what works best for you and how to best prepare.
Expats should take heed that the Caribbean has hurricanes every year, but Jamaica's climate is generally very desirable and, as described above, is a huge draw for people looking to enjoy island life.
Pro: The Food in Jamaica is Amazing
Whether it's Jerk Chicken, grilled fish or any other Jamaican dish, Jamaican Cuisine offers a combination of spicy and sweet options enough to thrill any serious foodie.
Take a look at the Best Jamaican Cuisine Recipes offered on Food and Wine to give you a taste of what's all the fuss is about.
Pro: The People in Jamaica are Friendly
One of the consistent comments expats share about living in Jamaica is that the citizens of the island are incredibly friendly. Just about everyone that even visits will be struck by the attitude that drives the "yeah, mon" and "no problem" mentality of the Jamaican people.
In a thread about moving to Jamaica, one expat wrote: "As far as meeting people, I think you'd have an easier time in Kingston -- lots of social clubs, nightlife, expat organizations, Lots of Jamaicans go to church, an underrated place to meet people. Jamaicans are quite friendly so once you meet a couple people you'll likely meet their friends as well. The north coast (beach areas) does have supermarkets,etc. but not as well stocked as you would find in Kingston, and there is more of a vibe of catering to the tourist. I think once you come to Jamaica and get a chance to explore the various areas you'll have a better understanding of what each place has to offer."
Another expat shared that "Jamaica is a beautiful island as are most of the people."
Pro: Great Entertainment is Available - One Word: REGGAE!
You can't think about Jamaica without thinking about reggae music. The image of sitting or dancing on a beach with a cocktail while listening to reggae legends or upcoming artists play live is what attracts people from all over the world.
Con: The Crime in Jamaica is a Factor to Consider
In a thread about crime in Jamaica, an expat wrote:
"I just came back from Negril Jamaica. When I was there two people were shot dead on the street on Norman Manley Blvd. (main street for tourist traffic) across from many hotels and tourist resturants. When I read the news, I found out the 8 killings had taken place in Westmoreland between mid January 2019 and February 2019. These seem to be targeted killings but at this point innocent people can get hurt. If this violence is not cleaned up in Jamaica, now in a main tourist spot. I do not think this is a safe place to vacation. I have been coming to Jamaica, Negril for 25 years. I have heard about crime in this country but it has been well known that the tourist areas get extra attention because of the impact on the economy. These brazen acts show me that something has broken down."
Another expat responded:
"Crime happens everywhere, not just Jamaica. How many killings took place in Chicago on that day? As long you're not doing something you shouldn't be doing, you'll be fine. Keep your nose clean and your mouth shut. Too many expats come here and are very loud and make themselves targets. Returning residents do the same. Crime is crime and you just be sensible."
"I lived in Jamaica in the 1990's for 10 years - ran a factory in the Free Zones. I had about 100 people working for me. I loved it - but I was very sensible about going around - I wore no jewelry, drove an older car, and didn't attract attention (I am white). I tried to blend in as much as possible."
Our article, 10 Best Places to Live in Jamaica highlights areas recommended by others who have moved to Jamaica and are most familiar with crime and safety.
Con: The Employment Opportunities are Limited
Expats who ask questions about moving to Jamaica in hope of finding work are likely in for a long, hard and fruitless job search. There are others who arrive on our Jamaica Forum who already have a job offer on the island. One such expat with a job offer in Jamaica was advised by someone already there:
"Well you've taken care of what I would consider the biggest obstacle to moving to Jamaica -- you have a job and it seems like it pays in a stable currency! So I would say go for it! Try it for a year or so and see if you like it."
Con: Power Outages in Jamaica
Expats often mention the frequent power outages in Jamaica. While reports are that they've improved over the years, they still happen. Many of the major resorts have backup generators to ensure their guests don't have their vacations ruined by these blackouts. While having your vacation impacted surely isn't fun, it's much worse to have to slog through regular events on the island. So, they have gotten better, but just know they're still a reality and expats talk about generators a lot.
Con: Jamaica Can Be Challenging For Singles
A young expat woman in Jamaica recommended to another: "To answer your specific question, I moved to Kingston as a solo female in 2014. Like you I had a job offer and I thought it too good to pass up. Your experience as a single woman will vary according to many factors eg your race, age, class, accent etc. Jamaicans are in general very friendly people but I found that they tend to keep strangers at arms distance...I'd been here for 18 months before I realised that I'd never been invited to anyone's home!"
Con: Expats Must Carefully Monitor Medical Care in Jamaica
Expats in Jamaica have repeatedly recommended that if someone needs any kind of surgery, they would do better to go off island. For example, an expat in Negril wrote about healthcare in Jamaica: "I would return to the USA for serious health issues or for an elective surgery."
One expat wrote about healthcare in Jamaica:
"I would say that you should seriously consider medical insurance as you would in the USA. Medication etc is not cheap and if you need specialist treatment costs can be high (though lower than in the States in most cases) but as an instance I've just had to pay 80k JMD for an MRI scan. I could have waited until I return to the UK and have it done for free there but the advantage of paying for it privately here meant that I could have it done and obtain results within days rather than the weeks or months I'd have to wait on the NHS. Medical insurance would definitely have been cheaper!"
As always, you'll need to come to Jamaica and figure out what works for you and what doesn't, and if the overall island experience there is a good fit. However, the information above should get you started on your research.
About the Author

Joshua Wood, LPC joined Expat Exchange in 2000 and serves as one of its Co-Presidents. He is also one of the Founders of Digital Nomad Exchange. Prior to Expat Exchange, Joshua worked for NBC Cable (MSNBC and CNBC Primetime). Joshua has a BA from Syracuse and a Master's in Clinical and Counseling Psychology from Fairleigh Dickinson University. Mr. Wood is also a licensed counselor and psychotherapist.
Some of Joshua's articles include Pros and Cons of Living in Portugal, 10 Best Places to Live in Ireland and Pros and Cons of Living in Uruguay. Connect with Joshua on LinkedIn.