Best Places to Live in the Algarve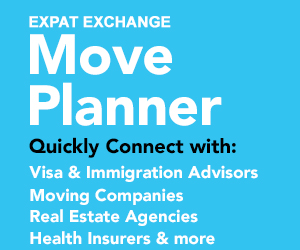 If you're interested in the best places to live in the Algarve, Portugal's sunny southern-most region, here are some great options to consider. Also find information on why some like the region, and others choose to opt elsewhere.
Some expats in Portugal choose to live in the Algarve for a variety of reasons.
It is safe, warm, and it is inexpensive relative to the rest of Europe. Like most of Portugal, it has a high-caliber health care system. Additionally, as noted above, it's got an impressive community of expats - literally tens of thousands - that seem to be very open to helping others adapt to life there.
Some say the better question may be "Why wouldn't expats choose to live in the Algarve?" Well, let's answer that question, too.
If you want to live in a "beachy" town where there will be a lot of tourists then the Algarve is a perfectly good option.
However, one of our most experienced expats in Portugal wrote that the "Algarve outside of a bit of Tavira is congested with high rises and frankly it attracts more Brits than Portuguese who only go to the Algarve for holidays on the great beaches."
So if you're interested in more of a cultural experience and interacting with native Portuguese and mastering their language, you may decide to opt out of the Algarve.
The Algarve is located on the southernmost part of the Iberian peninsula on the Atlantic Ocean and has been popular with British expats and tourists for over 50 years.
As one expat living in Tavira shared:
"The cost of living is quite low, but the standard of living is high. That is, for very little money, one can rent a nice home, buy a nice car, enjoy travel and local culture and receive medical treatment pennies on the dollar."
Another expat shared that "the Algarve has a lot of variety to offer and it really depends on what you are looking for and your budget. My recommendation would be to go East or West and [if you want to] avoid the more crowded central area."
With all of that in mind, read below to explore some of the places to consider in the Algarve!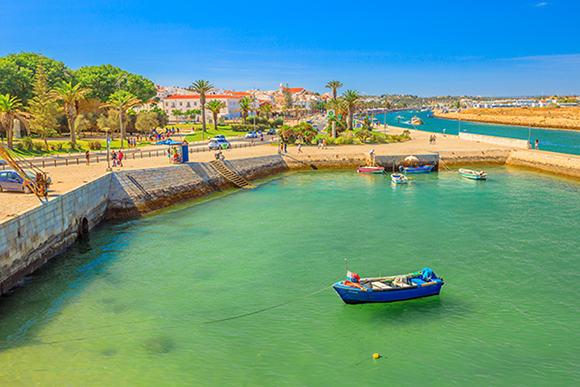 Lagos is in the western part of the Algarve and situated at the mouth of Bensafrim River. It's restaurants, bars and vibrant nightlife make it one of the most visited cities on the Algarve. Let's not forget it's stunning beaches, which some rate as among the most picturesque in Portugal and beyond.
Lagoa
In and around the municipality of Lagoa there are a few options to consider.
Listed in alphabetical order, not any preference, you can read about Carvoeiro, Ferragudo and Porches below. (Technically, Lagoa e Carvoeiro is a civil parish in the municipality of Lagoa.)
Carvoeiro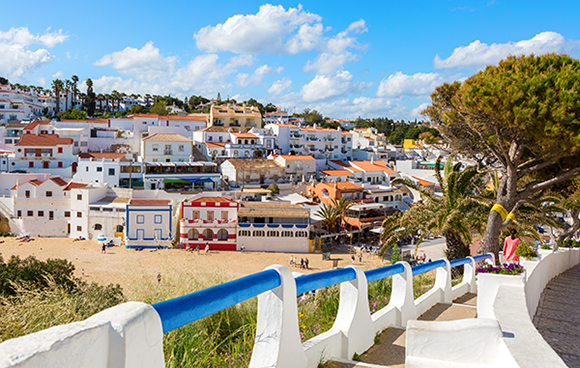 Carvoeiro, which attained the status of town in April 2001, is also a major tourist area that is one of the most well photographed areas of Portugal. While it has catered to tourists for decades, you'll quickly note that it still maintains its coastal European appeal.
Ferragudo
Located in the western portion of Lagoa, Ferragudo was historically a fishing village, but it too has incorporated the tourism industry into its economy. You'll still see some fishermen making a living here, and it adds to the village character that appeals to those who come to Ferragudo seeking to avoid highrises and other less attractive aspects of more modern locales on the Algarve.
Porches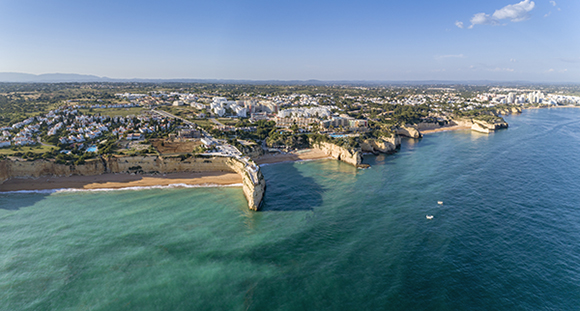 Porches is another gorgeous location with coastal views that are a huge draw for people from all over. Events like the Fine Wines Food Fair at the luxury Vila Vita Parc hotel are available, and you can't write about Porches without mentioning Porches Pottery, which was founded by Patrick Swift, an Irish artist, and Lima de Freitas in 1968. Portugal's love affair with tiles dates back hundreds of years, and Porches Pottery continues the tradition.
Tavira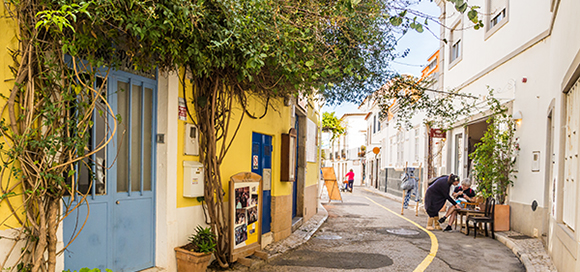 Here's what we wrote about Tavira in our article about the 12 Best Places to Live in Portugal:
"The small town of Tavira is considered by many to be the prettiest town in the Algarve. The Gilao River runs through Tavira and Praia do Barril is the closest beach to the town of Tavira. The beach located on Ilha de Tavira (Tavira Island), a barrier island that lies across a small channel. It's a little bit of a journey to reach this beautiful beach, but most people say it's well worth it. If you're checking out Tavira, have a meal at Pessoa's Cafe or Tasquinha Da Paula."
One expat shared their thoughts about Tavira and Carvoeiro and more:
"There are more things to do in Tavira year round than in Carvoeiro. I would characterize Carvoeiro as a more seasonal town than Tavira. I would also question the public transportation availability in Carvoeiro. Nearby towns such as Lagoa or Ferragudo are both about 6 kms away from Carvoeiro. In Tavira there are several train stations and a bus station where one can catch an express to Lisboa, for example. I would suspect that it will be difficult to find a long term rental in both cities but since Tavira is larger you might have more options."
Vilamoura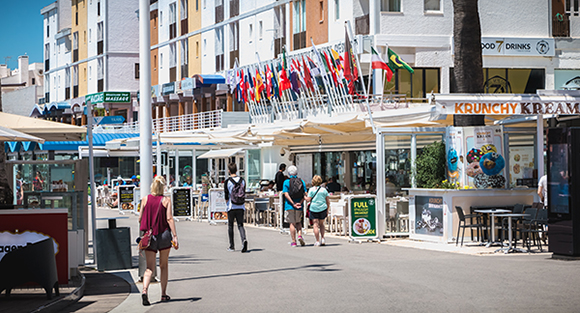 Vilamoura has a centrally-located marina, resorts, casinos and high-end homes. Golf courses are plentiful for those looking to chase a little white ball around well-landscaped, coastal greenery.
Albufeira
Albufeira is a major tourist hub in the Algarve - perhaps THE tourist hub in the Algarve. It is located in the central part of the Algarve coast. If you can take (or enjoy) these "touristy" realities, you'll never come up short when looking for something to do.
Alvor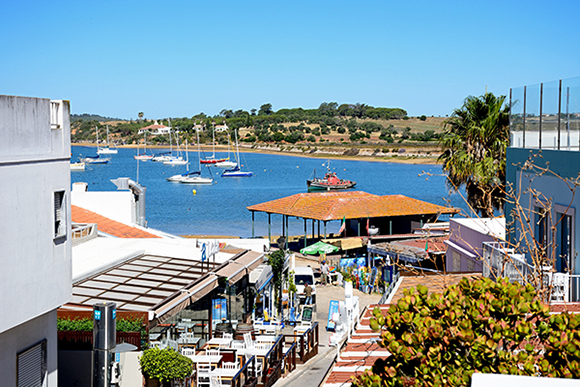 Alvor is another fantastic location that has preserved its charm while still having plenty to do for expats that want a nice mix of local tradition and a welcoming environment that includes great places to eat and a variety of beaches, shops and more. Again, you won't be away from tourists, but if you're looking for charm at the beach, you've found a great option.
Here are some thoughts one expat shared about the Algarve:
"We ended up in Lagos area and find it rather nice. If you want to be near the beach, it is going to cost more. One thing to watch is that some towns "close" during the off season. For beach, I would check out Alvor, Lagos, Praia da Luz and Burgau. I will say that Burgau is much more of a seasonal town... visit in the off season too before deciding to settle. For non-beach towns, I would visit Silves (my favorite), Loule, Vila da Bispo and Espiche (actually not far from the beach). If you're on a budget... I personally think Silves offers great value in real estate prices, is well situated near A22 and has a year-round population."
About the Author

Joshua Wood, LPC joined Expat Exchange in 2000 and serves as one of its Co-Presidents. He is also one of the Founders of Digital Nomad Exchange. Prior to Expat Exchange, Joshua worked for NBC Cable (MSNBC and CNBC Primetime). Joshua has a BA from Syracuse and a Master's in Clinical and Counseling Psychology from Fairleigh Dickinson University. Mr. Wood is also a licensed counselor and psychotherapist.
Some of Joshua's articles include Pros and Cons of Living in Portugal, 10 Best Places to Live in Ireland and Pros and Cons of Living in Uruguay. Connect with Joshua on LinkedIn.
Comments
Sunnygirl2019
This article was so helpful in our search of places to retire in Portugal. I will look forward to learning more. Portugal looks like a great country to live in!! Thank you!