Hospitals in Panama City, Panama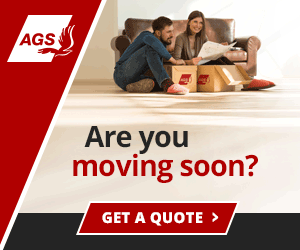 Summary: A list of private and public hospitals in Panama City, Panama provided by the US Embassy. Plus, expat advice about the cost of healthcare and health insurance coverage.
The hospitals in Panama City listed below are provided by the US Embassy of Panama. They are not endorsed by the embassy. Expats and digital nomads living in Panama typically purchase private expat health insurance to provide coverage at private hospitals in Panama City.
A retiree asked, "I will be needing to have some form of hip surgery at some point in the fairly near future and and am wondering if Panama would be a good place to consider to have it done." A member advised, "You need to consider, if you have surgery done in one of the Private Hospitals, like Patilla or Punta Pacific, the price although cheaper than US have gone up considerably in the past 6 years. If you go to the public hospital here (first hand experience in both Las Tablas and Chitre) it is pretty much self serve. The nurses will provide the medicines and the procedures the doctors order and little else. It is expected that family members will come to the hospital regularly to help you with bathing, feeding and other personal care items. Also, you need to supply everything. Your hospital stay in the includes the bed, mattress and mattress cover. Unless you bring your own bed sheets, pillow, toilet paper etc. You won't have any. If you can get into the CSS hospital system after you gain residency your level of care goes up considerably, but very difficult to get enrolled, unless you are working here, then your employer has to register you by law."
The US State Department wrote, "Panama City is known to have some good hospitals and clinics, but medical facilities outside of the capital are limited. Hospitals in Panama are either private hospitals or government-run public hospitals. Private hospitals typically require payment of the anticipated costs of hospitalization prior to providing services and require payment of any additional costs upon release from the hospital. These costs can be in excess of USD$10,000-$20,000, depending on the nature of the treatment. In Panama, most hospitals accept credit cards for hospital charges, but not for doctors' fees and do not accept international wire transfers or credit card payments over the phone."
For more information about healthcare in Panama, read our article, Guide to Healthcare in Panama.
SANTO TOMAS HOSPITAL
(Panama City's Public Hospital)
Calle 34 East and Balboa Avenue
Panama City, Panama
507-507-5830
HOSPITAL PUNTA PACIFICA
Boulevard Pacifica and Via Punta Darien
Panama City, Panama
507-204-8000
Emergency: 507-204-8185 / 507-204-8184 / 507-204-8000

HOSPITAL PEDIATRICO (San Fernando)
Calle 66 Oeste y Av. Central Espana
Panama City, Panama
507-278-6600 / 507-229-2299
HOSPITAL NACIONAL
Avenida Cuba, between 38th & 39th Street
Panama City, Panama
507-207-8100 / 507-306-3300
Doctors' Offices: 507-227-5444
International Office/Insurance Liaison: 507-207-8354
PANAMA MEDICAL ASSOCIATION
Avenida Manuel Espinosa Batista
Bella Vista, Panama City
507-263-7622 / 507-263-7758
507-223-5555
CLINICA HOSPITAL SAN FERNANDO
Via Espa?a, Las Sabanas
Panama City, Panama
507-305-6300 (Dial #2 for English)
Emergency: 507-305-6305
International Relations/Insurance Liaison: 507-305-6408
CENTRO MEDICO PAITILLA
Avenida Balboa and 53rd Street, Marbella
Panama City, Panama
507-265-8800
Emergency: 507-265-8888
Doctors' Offices: 507-269-5222

International Health Insurance
PassportCard Introduces an innovative approach to expat and digital nomad health insurance with no out-of-pocket expenses, no paperwork and no long claim processing, facilitating payout on the spot when you really need it. Outstanding service validated with more than 2 million customers for over 20 years. Get a quote from our partner, PassportCard.
GET A QUOTE
About the Author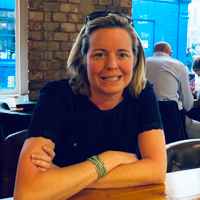 Betsy Burlingame is the Founder and President of Expat Exchange and is one of the Founders of Digital Nomad Exchange. She launched Expat Exchange in 1997 as her Master's thesis project at NYU. Prior to Expat Exchange, Betsy worked at AT&T in International and Mass Market Marketing. She graduated from Ohio Wesleyan University with a BA in International Business and German.
Some of Betsy's articles include 12 Best Places to Live in Portugal, 7 Best Places to Live in Panama and 12 Things to Know Before Moving to the Dominican Republic. Betsy loves to travel and spend time with her family. Connect with Betsy on LinkedIn.