Washington, D.C.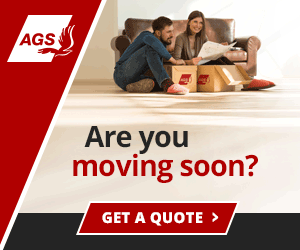 Anyone moving to Washington, D.C. is bound to have a lot of questions about what it's like to live in the capital of the United States. Cost of living, healthcare, transportation and much more is covered in this introductory article.
Washington, D.C. is an excellent place for expats. There are seemingly endless things to do, many of which are free, and the city itself has a wide-range of neighborhoods to meet a wide variety of preferences. All of this does come at a price. Overall, the city is a very expensive place to live.
What is Living in Washington, D.C. Like?
While the greater Washington, D.C. Metro Area extends well into southern Maryland and northern Virginia, this article is about living within the District of Columbia. To be sure, if you live within the city itself, you will undoubtedly have to, or want to, find your way to Maryland and Virginia. Public transportation can certainly get you there.
Is living in Washington, DC Expensive?
Washington, DC is one of the most expensive cities in the United States. As the capital, there are an enormous number of government contractors that live in and around the city. Real estate prices also reflect that reality. Add in lobbyist firms for every significant special-interest group and large corporate interests, and you begin to understand why Washington, DC evolved into such an expensive place to live.
What Salary Do You Need to Live in Washington, DC?
How much money you need to live in Washington, DC is a very subjective question. It depends on the standard of living to which you are accustomed, and certainly single people will require less than families will.
That being said, a Google search will produce opinions that range between $80,000 dollars to $150,000 in order to live somewhere between "modestly" and "well."
Washington, D.C. Home Values on Zillow.com provides a lot of excellent historical context on the direction of the D.C. housing market.
Also read the article "Despite more demand than supply, D.C. home prices are relatively stable," which also provides more context in terms of what salary you will need to live a lifestyle you are comfortable living.
Here is a good breakdown on the cost of living in Washington, D.C..
What is Expat Healthcare like in Washington D.C.?
In general, healthcare in the Washington, D.C. metro area is excellent.
As noted in the above article, "Washington, D.C. is a national center for patient care and medical research. There is currently a total of 16 medical centers and hospitals located within the District of Columbia.[1] There are also numerous medical research centers in the Washington area, most notably the National Institutes of Health in Bethesda, Maryland."
Here is healthcare information for British expats living in the United States
Is There Good Public Transportation in Washington, D.C.?
The major public transportation system in Washington, DC is operated by the Washington Metropolitan Area Transit Authority and is widely used throughout the city.
With that being said, there has been a decline in the use of the DC tr
The DC "Metro" is a rail system that includes subway and above ground trains.
There is also a Bus System operated by the WMTA, and it also manages a fleet of bikes and a lot of parking options to enable commuters to park and ride.
The Metrorail system has six color-coded rail lines: Red, Orange, Silver, Blue, Yellow, and Green.
Here is a list of the Metrorail Stations where you can find information about each one.
The WMTA website also has maps, current fares and much, much more. Check out their montly pass information.
The WMATA also maintains Facebook and Twitter pages.
ALSO ON TWITTER: Service updates (Monitored 7a-7p, Monday-Friday) for rail and bus lines:
Metrorail Service Updates
Metrobus Service Updates
Is Washington, D.C. a Good Place to Live?
Washington, DC is an excellent place to live. There are so many options to consider in terms of the neighborhoods available to you, and there are plenty of things to do in DC. Here's a great primer on the Best Neighborhoods to Live in Washington, DC.
It's a different story if you're scraping by financially. Unless you have been offered an opportunity that is a clear springboard for your career, it's not advisable to move to D.C. from another country and live with little to no resources to rely upon.
Is Washington, DC a Fun Place to Live?
Washington, DC is what you make of it! As we've noted... there are a lot of free things to do in the city. There are also some things to do that are NOT cheap.
There are all kinds of opportunities for kids in athletics.
There are even adult sports leagues for adults, such as those offered by organizations such as Volo City DC, D.C. Fray, and Zogsports. Sports and games included: Basketball, Soccer, Flag Football, Softball, Bar Olympics, Corn Hole and much more.
Is Washington, DC a Safe Place to Live?
As is the case with all other big cities, there is certainly Crime in Washinton, DC. However, the city has made excellent strides over the course of the last few decades. Learning how to safely navigate the city requires learning basic common sense guidlines to avoid high-risk areas and situations, especially at night.
The Washington D.C. government maintains Crime Statistics and Data information on its website.
About the Author

Joshua Wood, LPC joined Expat Exchange in 2000 and serves as one of its Co-Presidents. He is also one of the Founders of Digital Nomad Exchange. Prior to Expat Exchange, Joshua worked for NBC Cable (MSNBC and CNBC Primetime). Joshua has a BA from Syracuse and a Master's in Clinical and Counseling Psychology from Fairleigh Dickinson University. Mr. Wood is also a licensed counselor and psychotherapist.
Some of Joshua's articles include Pros and Cons of Living in Portugal, 10 Best Places to Live in Ireland and Pros and Cons of Living in Uruguay. Connect with Joshua on LinkedIn.