Healthcare in the US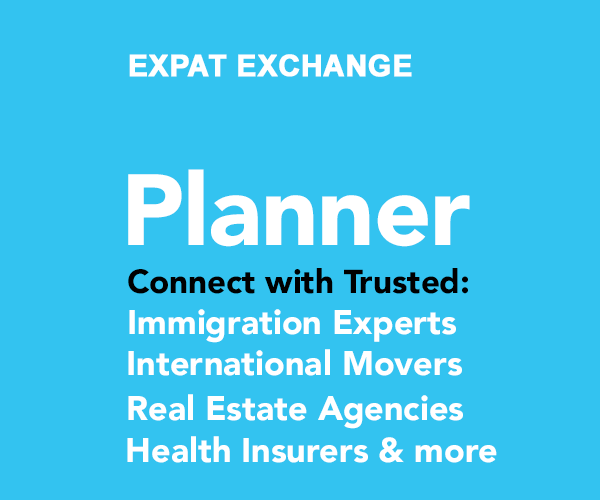 Summary: Expats in the United States have to navigate one of the most expensive health systems in the world. However, when properly navigated, the quality of care is excellent when compared to the rest of the world.
Basics of Health Care in the United States
Unlike many other countries, the United States does NOT have a universal healthcare system for its citizens, much less people from other countries. Most people in the U.S. receive their healthcare coverage through their employer or that of their spouse and limited state and federal programs. Additionally, older Americans use a program called Medicare, while those in poverty rely upon Medicaid and the Children's Health Insurance Program. Expats can receive a wide range of levels of coverage through private insurers.
How Health Care is Provided in the United States
A Primary Care Physician (PCP), an equivalent term to General Practitioner (GP), is responsible for annual checkups and routine visits for health issues such as minor colds and the flu. This is also the doctor who will provide referrals to specialists and for diagnostic tests as the need arises. While most plans prohibit patients from accessing these without the referral, there are some plans, which are more expensive, that enable a patient to see some specialists without one.
Once a patient receives a referral from a PCP, he or she will set up appointments to see the specialist or receive the diagnostic test(s) in question.
Private Health Insurance in the United States
Typically, with private insurance you will be required to see doctors within the insurer's network in order to receive the coverage outlined in your specific health plan. You will be able to find the doctors available to you by researching them on the insurance provider's website and through recommendations by your PCP. Some insurers have more than one network of providers, so do your research carefully.
For most services, you will have a "copay" due at the time services are rendered. The amount of the copay will vary depending upon your plan and the type of care received. For doctors "in network," your insurance provider will generally cover the rest of the cost of the services.
You may also have a deductible, which is an amount of money you have to pay before coverage kicks in. As the size of a deductible increases, a plan's monthly costs tend to decline.
Government Health Care in the United States
There are programs for U.S. citizens that are unable to afford to pay for healthcare. The largest is called Medicaid, which "provides health coverage to low-income people and is one of the largest payers for health care in the United States."
The Children's Health Insurance Program (CHIP) provides "federal matching funds to states to provide health coverage to children in families with incomes too high to qualify for Medicaid, but who can't afford private coverage."
The Veteran's Health Administration, or "VA," provides services to U.S. veterans.
The Patient Protection and Affordable Care Act, better known among Americans as "Obamacare," as the law passed under Barack Obama's administration in 2010, mandated coverage to avoid penalties and established state adminstered health plan exchanges.
These exchanges, which can be found on Healthcare.gov, offer differing levels of coverage from which people can choose.
There are certain classes of immigrants to the United States eligible for plans on Healthcare.gov. These plans are NOT free - though they do provide subsidies to households that fall within certain percentages of the federal poverty level.
Types of Healthcare Offices and Medical Centers in the United States
There are many types of centers, offices and facilities where patients receive medical services. Here are some of the most important:
Community Based Hospitals - These are larger facilities with many types of departments. They tend to handle both emergent needs and also inpatient and outpatient surgeries, diagnostics and many other types of health care services. What Brits might call the "A&E" (accident & emergency department) is simply referred to as the Emergency Room in the United States.
Individual doctors often have a private office, either as an individual or as part of a group practice, and also have rights to see patients or perform procedures at specific hospital(s). For instance, a cardiologist may see patients predominantly at a private office, but perform all procedures at a hospital that has granted privileges to do so.
Urgent Care Centers - These outpatient medical centers are becoming more popular for treatment of issues that can't wait until a Primary Care Physician or specialist is available, but not so severe that a trip to the Emergency Room at a hospital is required. However, a doctor at an Urgent Care Center will assess a patient and decide whether or not they do in fact need to go to the hospital, or they can simply receive a prescription or some other treatment to tide them over until their PCP or other doctor is available to them for a follow up visit.
Outpatient Surgical Centers - These can be very specialized for certain areas of medicine or surgical procedures. These are sometimes referred to as "Ambulatory Surgical Centers."
Prescription Drugs in the United States
The professional responsible for dispensing prescription drugs in the United States is called a pharmacist (also known as a chemist or a druggist in other English-speaking countries). A doctor writes a prescription, and then the pharmacist - who works at a "pharmacy," sells the drug to the patient. Pharmacies can be a department at a hospital, stand-alone businesses, or a department at a grocery store.
In the United States, some medications are sold over-the-counter (OTC) or without a prescription, and while other medications require a doctor to write a prescription, sometimes called a "script." While doctors used to write prescriptions on a special pad of paper, and still can in many places, the more common method now is to send it electronically from the doctor's office to the pharmacy. (More and more states have mandated this change.)
It's important to note that there is sometimes a discrepancy between the medication that a doctor wants to prescribe and what is covered by your health plan. So if you are taking a medication regularly, be sure to investigate whether or not it is covered by any plan you purchase because medications in the United States are extremely expensive.
Mental Health Care in the United States
Mental health care in the United States can be confusing not just for expats, but also citizens of the United States. There is a wide range of professionals that provide mental health services.
Here are the chief players in the mental healthcare profession in the United States:
Psychiatrist - A licensed medical doctor that can prescribe medication to patients. While some do, a psychiatrist in the U.S. typically does not provide talk therapy or regular counseling sessions. Instead, they will meet regularly with patients for medication management and consult with another mental health professional who provides therapy sessions to the patient.
Psychologist - A licensed professional with a doctorate level degree such as a Ph.D., Psy. D., Ed. D. or something similar. Psychologists can administer a wide range of testing to clients, and they also often provide talk therapy and counseling sessions.
Licensed Counselor - A licensed professional with a master's degree (MA or MS) in psychology, counseling, or something similar. Provides assessment, talk therapy and counseling services. Can also administer a more limited amount of tests and assessments. Examples of Licensed Counselors include Licensed Professional Counselors (LPC), Licensed Mental Health Counselor, Licensed Clinical Professional Counselor, among others, depending upon the state in which you live.
Licensed Clinical Social Worker - A licensed professional with a master's degree (MA or MS) in Social Work. Social workers are well trained in connecting their clients with appropriate resources. Additionally, they provide counseling and talk therapy, among other services.
Marriage and Family Therapist - A licensed professional trained in working with couples and families. These practitioners generally are required to have at least a master's degree.
All of the above practitioners are required to pass examinations and accrue a certain number of hours before they can be licensed by their state's examiners board. Additionally, many of these professionals can be trained in Group Therapy.
About the Author

Joshua Wood, LPC joined Expat Exchange in 2000 and serves as one of its Co-Presidents. He is also one of the Founders of Digital Nomad Exchange. Prior to Expat Exchange, Joshua worked for NBC Cable (MSNBC and CNBC Primetime). Joshua has a BA from Syracuse and a Master's in Clinical and Counseling Psychology from Fairleigh Dickinson University. Mr. Wood is also a licensed counselor and psychotherapist.
Some of Joshua's articles include Pros and Cons of Living in Portugal, 10 Best Places to Live in Ireland and Pros and Cons of Living in Uruguay. Connect with Joshua on LinkedIn.