7 Best Places to Live in Piedmont, Italy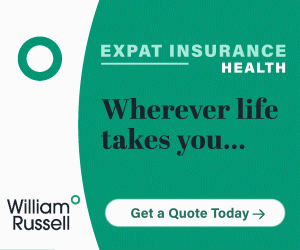 Summary: Piedmont (in Italian: Piemonte) is an expansive region in Northern Italy that borders Switzerland and France. This is a region of great variety - you will find everything from small hilltop towns to cosmopolitan cities set against the snow-capped Alps. If you're thinking about moving to Piedmont, check out our list of the 7 best places to live in Piedmont, which is based upon advice and recommendations from expats already there.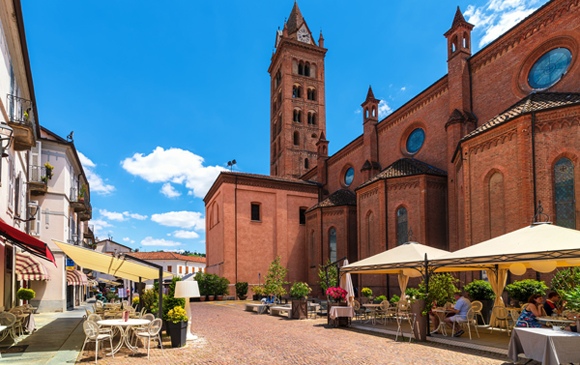 While it may not be the typical tourist location in Italy, expats choose Piedmont for a variety of reasons. Some relocate there for work, while others are motivated by the magnificent landscape. It may not have a coast line, yet what Piedmont lacks in coastal views it makes up for with spectacular mountain ranges, vineyards, rivers, and lakes. Piedmont is well known for its wine, truffles, and large ski resorts. If you're moving to Piedmont or considering a move there, here are the 7 best places to live in Piedmont according to expats:
1. Turin
Population: 886,837
Location: 2 hours west of Milan, 2 hours inland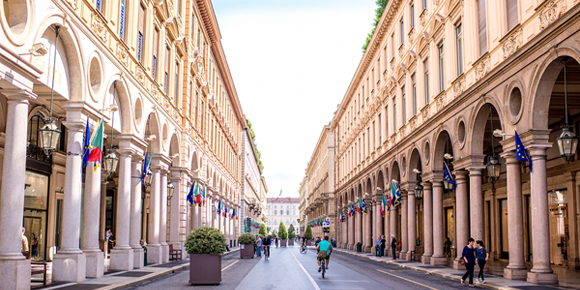 Turin, the capital city of Piedmont, is home to 2 large universities, an international airport, and a vibrant sports culture. Called by many "the first capital of Italy," Turin is a city of rich history and architecture from all eras. Since Turin is largely cosmopolitan, adjusting to life there as an expat may prove less difficult than in smaller towns. As one expat in Turin notes: "Turin is a lovely city, very welcoming and with many cultural activities, parks, museums and an extensive public transport system."
Restaurants in Turin: If you're visiting Turin, Caffe Fiorio is "an oasis of happiness" and the perfect place to indulge in apps. For a traditional Piedmontese dinner, visit the iconic Tre Gallini.
William Russell's private medical insurance will cover you and your family wherever you may be. Whether you need primary care or complex surgery, you'll have access to the best hospitals & doctors available. Unlike some insurers, we also include medical evacuation and mental health cover in our plans (except SilverLite).
Get a quote from our partner, William Russell
.
2. Moncalieri and Chieri
Population: 57,530
Location: 20 Minutes South of Turin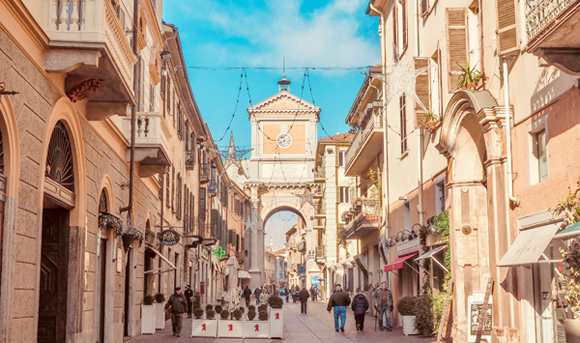 This suburb of Turin may be the perfect place for expats with children.
An expat there noted:
"We live in a two-family duplex with a yard in the wooded hills area just outside Torino city limits. Very typical of most expats I know who have children. It's closer to the international school in Chieri. And easy to get to the city (10-15 min.). And much quieter. Easy to get to shopping. We chose the hills "Percolina/ Colina" area because of the availability of yards for our kids to play outside. Parks in the city were made for kids 5 and under. We have school aged kids. There's one in the Park of Remembrance."
Restaurants in Moncalieri: If you're visiting Moncalieri, make sure to stop by Salsa Rossa, a restaurant frequented by locals, to try one of their many mouth watering pizzas. For dessert don't miss out on family run gelateria Flipet for smooth, high quality gelato and gelato cake.
3. Bra
Population: 29,604
Location: One Hour South of Turin
The origin of the slow food movement, Bra Italy is home to some of the best locally produced chocolate, sausage, and cheese. Set against the snow-capped Alps, Bra is a medium-sized town surrounded by rich farmland.
Restaurants in Bra: While in Bra, be sure to try local favorite Caffe Boglione (bar), and try the Crudo di Gamberi Viola (prawn dish), a classic dish at the restaurant Osteria La Pimpinella.
4. Alba
Population: 31,493
Location: 25 Minutes East of Bra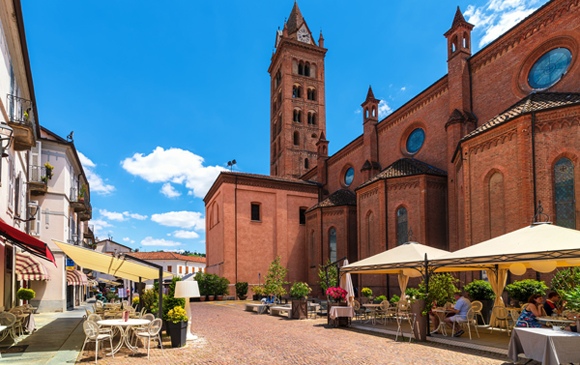 As a region known for its truffles, Alba is recognized by many as the gourmet capital of Piedmont. Alba is at the heart of the Langhe vineyards, yet still within a decent proximity to Turin, which may be the perfect mix for many expats. As an expat from Alessandria, Italy notes, "if you go to an area near Canelli or Alba you will find English speakers"
Restaurants in Alba: While you're in Alba, enjoy local dishes at Trattoria La Libera and of course make sure to stick around for the notorious truffle festival in the fall months (October- November).
5. La Morra
Population: 2,708
Location: In Between Alba and Bra - About 20 Minutes Further South
La Morra is the epitome of wine country. Located within the Barolo growing region, parts of this town were recently acknowledged as UNESCO world heritage sites. While still a small village, La Morra is a little larger and more well-known than surrounding villages in the Langhe area, which ensures access to a larger variety of caf?s and restaurants.
Restaurants in La Morra: If you're visiting La Morra, we recommend L'osteria del Vignaiolo, an intimate restaurant with an expansive offering of local wines, and Michelin Star restaurant Osteria Arborina for fine dining.
6. Alessandria
Population: 93,839
Location: An Hour East of Turin - Approximately Equidistant from Turin, Milan, and Genoa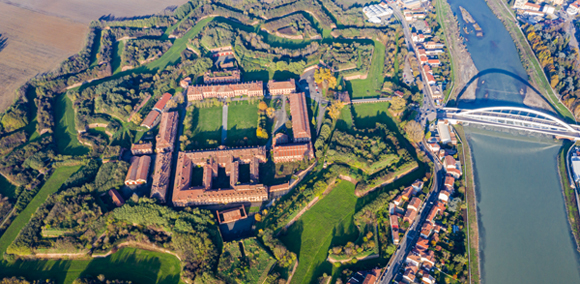 If you're looking for a local experience and a change of pace, Alessandria might be the perfect place for you. This sprawling province is renowned for its picturesque setting, however Alessandria may be a better choice for those fluent in Italian. As one expat shares "We live in Piemonte, Provincia Alessandria in the spring and fall. Depending on where you go, some people or absolutely no one will speak English." If you know some Italian, Alessandria may be the perfect place to retreat to the rolling hills of Northern Italy.
Restaurants in Alessandria: If you're visiting Alessandria, enjoy a scrumptious panini/ Italian sandwich from Caffe dei Parodi and homemade dessert from Pasticceria Bonadeo. Also do not miss the beautiful Piazza Garibaldi, which is home to an array of shops and cafes, as well as the occasional outdoor market.
7. Ivrea
Population: 23, 599
Location: 50 Minutes North of Turin
Ivrea is often off-the-radar for most tourists but is truly a hidden gem among expats. Situated on the Dora Baltea river, Ivrea and its many lakes are unrivaled by surrounding regions. Being one of the northernmost points of Piedmont, Ivrea is in close proximity to Aosta valley.
Restaurants in Ivrea: If you find yourself in Ivrea be sure to enjoy romantic lake-side views while enjoying local dishes at Trattoria Vecchio Cipresso. Also in Ivrea - make sure to keep an eye out for the annual Battle of the Oranges.
About the Author

Elizabeth Hancock is the Summer 2020 intern for Expat Exchange. She is a rising junior studying economics at Davidson College with an interest in international studies. At school she enjoys being actively involved on campus. This upcoming semester Elizabeth looks forward to being treasurer for Davidson For the Kids, servant team leader & treasurer for RUF, kitchen manager at Rusk eating house, and a member of Club Tennis.