Expat Survey: Expats in Portugal Are Loving Life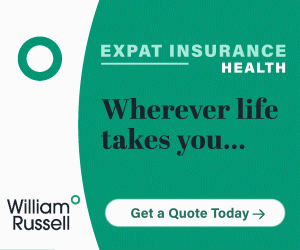 Summary: Not surprisingly, expats in Portugal are very happy with the quality of the expat experience they enjoy on the Iberian Peninsula. Read on to see how satisfied and read some quotes about what it's like to live there.
Expat Exchange recently conducted a survey to explore the "Best Places to Live Abroad in 2020."
When expats in Portugal rated their "level of satisfaction with the expatriate experience," responses indicated that those who live in the nation on the Iberian Peninsula are by far more satisfied with their experience than those in other nations throughout the world.
A full 44% of expats in Portugal reported that they were "extremely satisfied" as expats, while 42% stated that they were "very satisfied." Combined, that 86% who are either extremely or very satisfied rates 12% higher than the international average of 74%. An additional 12% reported that they were "moderately satisfied" and 2% were "slightly satisfied." No respondents reported that they were "not at all satisfied" with their expat experiences in Portugal.
Here are some thoughts provided by some of the respondents:
From Lisbon, Portugal:
"The food and friendliness of the people are top rate. Food is relatively inexpensive at the supermarket. There are many activities to do (e.g., hike, go to the movies, see a show/concert, museums, bars/night life). It's easy to get around because the city is smaller and has decent public transportation."
From Porto, Portugal:
"We love pretty much everything about living in the Porto area. It is quite rainy from November through January (Seattle like) but other than that, the weather is great. The rest of the year is warm and mild. The people are wonderful, friendly and helpful, and the food and wines are outstanding for half or less than food and drink in the states. The food is fresher and more flavorful than in the US and the variety is great. It is a seafood and wine lover's dream come true. Healthcare is outstanding and for a fraction of the cost of that stateside. The quality of life is much better here."
"I am very happy and satisfied with my move to Portugal. Always a period of adjustment but delighted with the pace of life, people, and general ease of living."
From the Algarve, Portugal:
"No one gets to choose where they are born, we only choose where we wish to live where we wish our family grow up and where we enjoy working. Portugal has flaws like everywhere else but on balance the positive aspects far outweigh the negatives. It is vital to integrate, forget doing comparisons and to learn a new lifestyle as well as a new language."
"Positives: Walkable, lots of options for cafes and restaurants, good social atmosphere. Beautiful beaches, well maintained public areas. Negatives: Dog deposits are a negative on sidewalks. Barking dogs a negative. Would like faster public transportation options."
From Cascais, Portugal:
"We are very happy here. Generally we feel that sometimes there are too many Americans here, ironically since we are Americans. We speak Portuguese and we have Portuguese friends. Health care is excellent. There is virtually zero crime. Housing is getting more expensive, but still easily managed. Portuguese people are very hospitable and generous."
From Guimaraes, Portugal:
"Housing costs and availability is a challenge. Making friends with locals can be daunting above acquaintance levels due to time constraints. Salaries and job availability very low. Best food in Europe. Amazing sites and festivals. Wonderful educational systems and healthcare. Lovely citizens and historical sites and attractions. Easy access to visas and quick entry to the country."
About the Author

Joshua Wood, LPC joined Expat Exchange in 2000 and serves as one of its Co-Presidents. He is also one of the Founders of Digital Nomad Exchange. Prior to Expat Exchange, Joshua worked for NBC Cable (MSNBC and CNBC Primetime). Joshua has a BA from Syracuse and a Master's in Clinical and Counseling Psychology from Fairleigh Dickinson University. Mr. Wood is also a licensed counselor and psychotherapist.
Some of Joshua's articles include Pros and Cons of Living in Portugal, 10 Best Places to Live in Ireland and Pros and Cons of Living in Uruguay. Connect with Joshua on LinkedIn.