The Essential Guide to Brisbane, Australia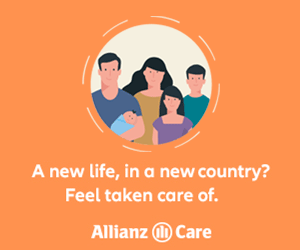 Summary: Discover the charm of Brisbane with our guide to the city's top attractions, culinary hotspots, and vibrant nightlife. From outdoor adventures to cultural experiences, we'll also help you find the best recreational activities to enjoy, and offer advice on making lasting connections with the friendly locals.
Welcome to Brisbane! If you're planning to move to Brisbane, congratulations on taking the first step towards a new adventure. While there are many things to think about before you leave, such as visas, housing, and transportation, it's important to remember that once you arrive, the fun really begins. In this article, we'll introduce you to some of the best sites, restaurants, and nightlife that Brisbane has to offer, as well as provide tips on recreational activities and making friends in Brisbane.
Brisbane is a vibrant city with plenty of attractions for tourists and locals alike. From the stunning views of the Brisbane River to the lush green parks, there is something for everyone. The city is home to a variety of cultural attractions, including the Queensland Museum, the Queensland Art Gallery, and the Queensland Performing Arts Centre. For those looking for a more active experience, there are plenty of outdoor activities to enjoy, such as kayaking, mountain biking, and bushwalking.
The restaurant and nightlife scene in Brisbane is vibrant and diverse. Some of the most popular restaurants include the award-winning Aria, which serves modern Australian cuisine, and the chic and stylish Stokehouse Q, which offers a range of seafood dishes. For a more casual dining experience, there are plenty of pubs and bars to choose from, such as the popular Lefty's Old Time Music Hall and the lively Brewski Bar.
When it comes to recreational activities, Brisbane has plenty to offer. Popular activities include swimming at the South Bank Parklands, cycling along the Brisbane River, and exploring the city's many parks and gardens. For those looking for a more adventurous experience, there are plenty of outdoor activities to enjoy, such as rock climbing at Kangaroo Point Cliffs, kayaking on the Brisbane River, and bushwalking in the D'Aguilar National Park.
Insider Tips from Expats in Brisbane: Making the Most of Life and Connections
"If you've got kids, you're automatically going to meet people through childcare services; ditto work. Otherwise, join sports clubs - sport are huge here - and make sure you introduce yourself locally to neighbours. We've found ours very welcoming," said one expat living in Brisbane.
"Many expats join local clubs, recreational activities, and meetups in Brisbane in order to socialize and meet other people. From live music and theatre to sports clubs, there are a wide variety of clubs and activities that expats can become involved in. Expats can also find various yoga, cooking, and language classes offered throughout the area. Additionally, there are a number of co-working spaces perfect for networking and making connections with other professionals. Expats can also join local expat community groups, such as expat meetup groups and Facebook groups, to socialize and make friends with other people in similar situations. Last but not least, expats can volunteer in their local community to meet people, get involved, and make a meaningful contribution to the area," wrote a member in Brisbane, Australia.
"Brisbane's a pretty laid back, low-stress city. Work doesn't seem to be the number one priority - that's lifestyle and sport, especially sport," commented an expat living in Brisbane.
"Brisbane is a great destination for expats and digital nomads looking for a vibrant and diverse city to call home. With its subtropical climate, stunning beaches, and laid-back lifestyle, Brisbane offers a great quality of life. The city is well-connected with excellent public transport, making it easy to get around. There is a wide range of accommodation options, from apartments to houses, and plenty of coworking spaces to choose from. The city is also home to a diverse range of cultures, with plenty of international restaurants, cafes, and bars to explore. Expats and digital nomads in Brisbane can enjoy a relaxed lifestyle, with plenty of outdoor activities to explore, from hiking and biking to kayaking and surfing," said an expat in Brisbane.
About the Author

Joshua Wood, LPC joined Expat Exchange in 2000 and serves as one of its Co-Presidents. He is also one of the Founders of Digital Nomad Exchange. Prior to Expat Exchange, Joshua worked for NBC Cable (MSNBC and CNBC Primetime). Joshua has a BA from Syracuse and a Master's in Clinical and Counseling Psychology from Fairleigh Dickinson University. Mr. Wood is also a licensed counselor and psychotherapist.
Some of Joshua's articles include Pros and Cons of Living in Portugal, 10 Best Places to Live in Ireland and Pros and Cons of Living in Uruguay. Connect with Joshua on LinkedIn.