The Insider's Guide to San Ignacio, Belize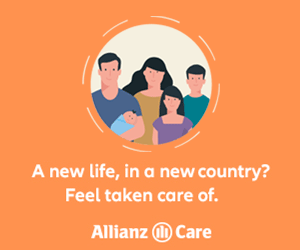 Summary: Living it Up in San Ignacio: Your Insider's Guide to Top Attractions, Culinary Hotspots, Nightlife, and More. Discover the Best Recreational Activities, Connect with Friendly Locals, and Experience the Charm of the City.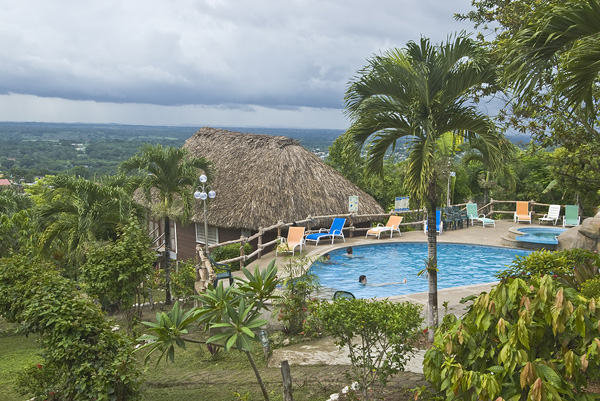 Welcome to San Ignacio! If you're planning to move to San Ignacio, congratulations on taking the first step towards a new adventure. While there are many things to think about before you leave, such as visas, housing, and transportation, it's important to remember that once you arrive, the fun really begins. In this article, we'll introduce you to some of the best sites, restaurants, and nightlife that San Ignacio has to offer, as well as provide tips on recreational activities and making friends in San Ignacio.
San Ignacio is a popular tourist destination for its lush jungles, ancient Mayan ruins, and stunning waterfalls. It is also a great place for locals to explore and enjoy the natural beauty of the area. There are many sites of interest for tourists and locals alike to explore in San Ignacio.
The Cahal Pech Mayan Ruins are a must-see for any visitor to San Ignacio. Located on a hilltop overlooking the town, the ruins are a great place to explore and learn about the ancient Mayan civilization. The ruins are also home to a variety of wildlife, including toucans, parrots, and howler monkeys.
The Green Iguana Conservation Project is another popular attraction in San Ignacio. Visitors can learn about the endangered green iguana and its habitat, as well as take part in educational activities and tours. The project also offers volunteer opportunities for those interested in helping to protect the iguana population.
The Macal River is a great place to explore the natural beauty of San Ignacio. Visitors can take a boat tour down the river and explore the lush jungle and wildlife. There are also a variety of activities available, such as tubing, kayaking, and swimming.
The San Ignacio Market is a great place to experience the local culture and cuisine. The market is open every day and offers a variety of fresh produce, handmade crafts, and local dishes. Visitors can also find a variety of souvenirs and gifts to take home.
The restaurant and nightlife scene in San Ignacio is vibrant and diverse. Some of the most popular restaurants include The Black Orchid, which serves a variety of international dishes, and The Riverside Tavern, which offers a selection of local and international beers. For a more upscale dining experience, visitors can try The Great House, which serves a variety of Belizean and international dishes.
The nightlife in San Ignacio is lively and fun. Some of the most popular bars and clubs include The Jungle Bar, which offers live music and dancing, and The Iguana Bar, which has a variety of local and international beers. For a more relaxed atmosphere, visitors can try The Blue Morpho, which offers a selection of craft beers and cocktails.
Recreational activities in San Ignacio are plentiful and varied. Visitors can take part in a variety of outdoor activities, such as hiking, biking, and bird watching. The nearby Mountain Pine Ridge Forest Reserve is a great place to explore the jungle and take in the stunning views. For those looking for a more adventurous experience, there are a variety of water sports available, such as kayaking, rafting, and tubing. Visitors can also take part in zip-lining and cave tubing at the nearby Actun Tunichil Muknal Cave.
Insider Tips from Expats in San Ignacio: Making the Most of Life and Connections
"Expats living in San Ignacio often join clubs and activities such as the San Ignacio Expat Club, which meets regularly to discuss local events and activities. Expats can also join the San Ignacio Rotary Club, which organizes community service projects and social events. Other activities that expats can join include yoga classes, book clubs, and hiking groups. Expats can also meet people by attending local festivals and events, such as the San Ignacio Carnival or the San Ignacio Farmers Market. Additionally, expats can meet people by attending church services, volunteering at local charities, or joining a local sports team," said one expat living in San Ignacio.
"Open season on Gringos...check crime logs just for the month of July 2011...getting very scary if you are white American," commented an expat living in San Ignacio.
"San Ignacio is a great destination for expats and digital nomads looking for a laid-back lifestyle. The town is small and friendly, with a diverse population of locals and expats. The cost of living is low, and the climate is warm and sunny year-round. There are plenty of outdoor activities to enjoy, from exploring the nearby Mayan ruins to swimming in the crystal-clear rivers. The town also has a vibrant nightlife, with plenty of bars and restaurants to explore. Expats and digital nomads can easily find affordable accommodation, and the internet connection is reliable. All in all, San Ignacio is an ideal destination for those looking for a relaxed lifestyle in a beautiful setting," said an expat in San Ignacio.
About the Author

Joshua Wood, LPC joined Expat Exchange in 2000 and serves as one of its Co-Presidents. He is also one of the Founders of Digital Nomad Exchange. Prior to Expat Exchange, Joshua worked for NBC Cable (MSNBC and CNBC Primetime). Joshua has a BA from Syracuse and a Master's in Clinical and Counseling Psychology from Fairleigh Dickinson University. Mr. Wood is also a licensed counselor and psychotherapist.
Some of Joshua's articles include Pros and Cons of Living in Portugal, 10 Best Places to Live in Ireland and Pros and Cons of Living in Uruguay. Connect with Joshua on LinkedIn.