The Insider's Guide to Santiago, Chile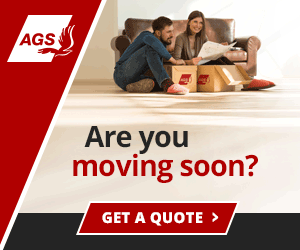 Summary: Living it Up in Santiago: Your Insider's Guide to Top Attractions, Culinary Hotspots, Nightlife, and More. Discover the Best Recreational Activities, Connect with Friendly Locals, and Experience the Charm of the City.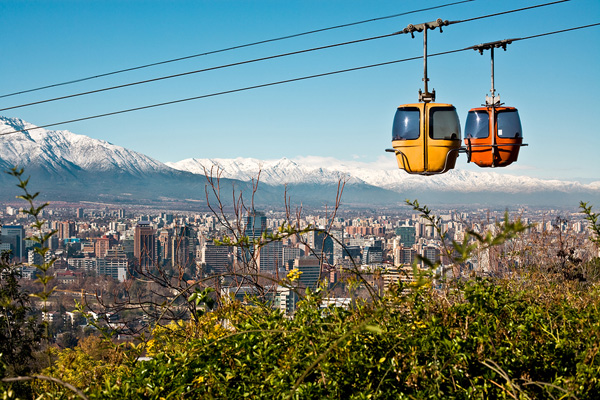 Welcome to Santiago! If you're planning to move to Santiago, congratulations on taking the first step towards a new adventure. While there are many things to think about before you leave, such as visas, housing, and transportation, it's important to remember that once you arrive, the fun really begins. In this article, we'll introduce you to some of the best sites, restaurants, and nightlife that Santiago has to offer, as well as provide tips on recreational activities and making friends in Santiago.
Santiago is a vibrant city with plenty of attractions for tourists and locals alike. The city is home to a number of historical sites, museums, and parks, as well as a thriving restaurant and nightlife scene. For those looking to explore the city, there are plenty of recreational activities to enjoy.
One of the most popular tourist attractions in Santiago is the Plaza de Armas, a large public square located in the heart of the city. The square is surrounded by a number of important buildings, including the Metropolitan Cathedral, the National History Museum, and the Central Post Office. The square is also home to a number of statues and monuments, making it a great place to explore and take in the city's history.
The Museum of Pre-Columbian Art is another popular attraction in Santiago. The museum houses a large collection of artifacts from the pre-Columbian era, including pottery, jewelry, and sculptures. The museum also offers a variety of educational programs and workshops, making it a great place to learn about the city's past.
The Parque Metropolitano is a large park located in the center of Santiago. The park is home to a number of attractions, including a lake, a botanical garden, and a zoo. The park is also a great place to take a stroll and enjoy the city's natural beauty.
Santiago is also home to a thriving restaurant and nightlife scene. Some of the most popular restaurants in the city include La Mar, a seafood restaurant located in the heart of the city, and El Huerto, a traditional Chilean restaurant. For those looking for a more upscale dining experience, there are a number of high-end restaurants, such as Bocanariz and La Cocina de Pedro. For a night out on the town, there are a number of bars and clubs, such as La Feria and La Casa de la Cerveza.
When it comes to recreational activities, Santiago has plenty to offer. Popular activities include hiking, biking, and horseback riding in the nearby mountains, as well as kayaking and sailing on the nearby lakes. For those looking for a more urban experience, there are a number of parks and plazas to explore, as well as a number of museums and galleries. Santiago also has a number of sports facilities, including a number of soccer stadiums, tennis courts, and golf courses.
Insider Tips from Expats in Santiago: Making the Most of Life and Connections
"Finding other expats here in Santiago is not very difficult at all really. Just take a stroll down Isidora Goyenechea or El Bosque and you´ll feel as though you found a street somewhere in the U.S. On one side of Isidora you have Bennigan's and directly across from that you find Starbucks's, Ruby Tuesday's and Hooter's. If you walk down the street just a bit farther you will come across TGI Friday's as well. In any of these places (especially at Bennigan's and Starbucks) you will find PLENTY of expats. You can also find, in the same area on Roger de Flor, a place called Cafe Melba which is run by a woman from New Zealand and caters specifically to the expat, English-speaking community. Not too far from there is the NY Bagel. There is certainly no shortage of places in Santiago to find fellow expats," said one expat living in Santiago.
"My experience from visiting the last 2 years is to just start a conversation with someone who speaks english. DON'T rush. They do things much slower in Chile then the US. Relax- and just let things happen. It is surprising how well you can get to know someone over a 10 minute conversation. Get a drink or coffee- whatever you do- If you want to make friends- DO NOT BE AFRAID TO MEET THEM," wrote a member in Santiago.
"Sports at a reputable club. Meet the residents in the. Holding where one s to live. Get in loved in the s books your children (if any) go to. Sign up for a soccer (futbol) club," commented one expat who made the move to Santiago.
"Expats in Santiago often join clubs and activities such as language exchange groups, hiking clubs, and wine tasting groups. Expats can also meet people by attending local events such as festivals, concerts, and art exhibitions. Additionally, many expats find it helpful to join online forums and social media groups related to their interests, as well as attending meetups and networking events," remarked one expat living in Santiago.
"Here in Chile, I believe that I read that they have the longest work week in terms of hours than any other country. I can believe it. Work days can be very long. I've also noticed that days begin later here for folks but they also end later. Eating your final meal of the day at 10 or 11 o'clock at night is not an unusual thing at all. On weekends however, the city is virtually closed except for the major supermarkets and the big malls. Most weekends you will find Chilean families either going out to one of the many parks around the city or spending the day at one of the malls. Restaurants and pubs mostly don't open on the weekends until after 4pm," commented an expat living in Santiago.
"Family- Friends- NOT MONEY If you like tennis and futball- it would even be better," said an expat in Santiago.
"The typical Chilean works +10 hours a day. That is due to his not being able to focus for eight to leave on time. In general, families focus on families. Weekends are considered as religious family lunches and meetings," remarked one expat who made the move to Santiago.
"Life for expats and digital nomads in Santiago is generally quite pleasant. The city is vibrant and full of culture, with plenty of opportunities for outdoor activities and exploration. The cost of living is relatively low, making it an attractive destination for those looking to stretch their budget. The city is also well-connected, with a reliable public transportation system and plenty of coworking spaces for digital nomads. Expats will find a welcoming and diverse community, with plenty of opportunities to make friends and explore the city," explained one expat living in Santiago.
About the Author

Joshua Wood, LPC joined Expat Exchange in 2000 and serves as one of its Co-Presidents. He is also one of the Founders of Digital Nomad Exchange. Prior to Expat Exchange, Joshua worked for NBC Cable (MSNBC and CNBC Primetime). Joshua has a BA from Syracuse and a Master's in Clinical and Counseling Psychology from Fairleigh Dickinson University. Mr. Wood is also a licensed counselor and psychotherapist.
Some of Joshua's articles include Pros and Cons of Living in Portugal, 10 Best Places to Live in Ireland and Pros and Cons of Living in Uruguay. Connect with Joshua on LinkedIn.