Discover the Best of Cuenca, Ecuador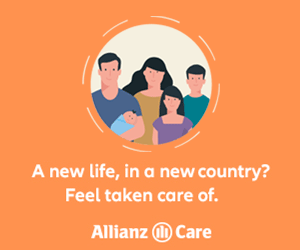 Summary: Living it Up in Cuenca: Your Insider's Guide to Top Attractions, Culinary Hotspots, Nightlife, and More. Discover the Best Recreational Activities, Connect with Friendly Locals, and Experience the Charm of the City.
Welcome to Cuenca! If you're planning to move to Cuenca, congratulations on taking the first step towards a new adventure. While there are many things to think about before you leave, such as visas, housing, and transportation, it's important to remember that once you arrive, the fun really begins. In this article, we'll introduce you to some of the best sites, restaurants, and nightlife that Cuenca has to offer, as well as provide tips on recreational activities and making friends in Cuenca.
Cuenca is a beautiful city with a rich culture and plenty of attractions for tourists and locals alike. One of the most popular sites is the Catedral Nueva, a stunning cathedral built in the late 19th century. The cathedral is a great example of Spanish Baroque architecture and is a must-see for anyone visiting the city. Other popular sites include the Museo del Banco Central, which houses a large collection of pre-Columbian artifacts, and the Parque Calderon, a large public park in the center of the city.
Cuenca is also known for its vibrant restaurant and nightlife scene. Some of the most popular restaurants include La Casa de la Abuela, a traditional Ecuadorian restaurant serving up delicious local dishes, and La Cabaña, a steakhouse with a cozy atmosphere. For a more upscale dining experience, visitors can try La Bodega, a fine dining restaurant with an extensive wine list. As for nightlife, some of the most popular bars and clubs include La Ronda, a lively bar with live music, and La Casa de la Musica, a popular dance club.
Cuenca also offers plenty of recreational activities for visitors and locals alike. Popular activities include hiking, biking, and horseback riding in the nearby Cajas National Park. For those looking for a more relaxed experience, there are plenty of spas and hot springs in the area. For a unique experience, visitors can take a boat tour of the Tomebamba River, which runs through the city. Other popular activities include visiting the local markets, exploring the city's many museums, and taking a tour of the historic city center.
Insider Tips from Expats in Cuenca: Making the Most of Life and Connections
"Weekly expat Fridays at 5, currently held at Sakura Restaurant on 3 de Noviembre in front of the Tomebamba River at the bottom of the Escalinata," said one expat living in Cuenca.
"There are now two expat groups which meet in Cuenca each Friday night at 5 p.m. One is at Zoes and the other at the Ecualyptus. From here you can meet and greet other expats and then extend you network," wrote a member in Cuenca.
"Avoid gringos at all costs - they are old and out of sorts. Half of them go home within a year. Learn Spanish as fast as you can. Immerse. Learn Ecuadorian culture and get with it. Meet Ecuadorians any way you can," commented one expat who made the move to Cuenca.
"For the folks planning to visit and stay longer in Cuenca, Ecuador I recommend that you subscribe to the three printed media that are available for people abroad and those who live here. They are: CuencaHighLife, GringoPost. There you will get a good idea of what people are saying, what improvements the local and central government are making and planning to make, and how the ordinary expats and English speaking people are feeling, what they are doing, how they communicate with one another. Shops and businesses, restaurants, licensed therapists and doctors all post and are also asking to be recommended on Gringo Post. I have attempted to go to many activities including free movies, therapist lectures, free Spanish conversation classes, but so far I have only managed to get to the Jazz Society Cafe. I arrived there after a day of shopping with only enough money to take the taxi home late at night. I told the head waiter that I would pay double next time. I am an artist, and when the pianist saw me take out my watercolors, he asked the house if I could stay. That worked. Not many clubs or restaurants take credit cards. The big supermarkets do, and they always ask for my passport copy. I recommend everyone have a color print of their passport with the Passport number written clearly at the bottom. For meeting others, there are organized groups among the expat Americans and other foreigners and the meetings are posted in Gringo Post. I am a gringa so I read this every day. I select the events that I am interested in, with the addresses, dates and phone numbers, and copy them into a text message and into my calendar. There are specific cafes and restaurants that the expats do frequent. I attended a meeting of the American Consulate and Embassy one evening which took place at a popular art gallery. Members of the Business Bureau spoke and the group handed out envelopes for everything necessary to start up in Cuenca, from handyman to English speaking taxi drivers and licensed electricians, etc. There are experts in wifi and in Macintosh as well as any components for computer usage," remarked one expat living in Cuenca.
"Expats living in Cuenca often join social groups and clubs that cater to their interests. Popular activities for expats include taking Spanish classes, dancing, volunteering, attending meet-ups and exploring the local culture. Expats also join a variety of online forums, such as Expats in Cuenca and Cuenca Highlife to discuss local topics, host events, find resources and ask questions. Additionally, many expats make friends by attending local events and festivals, such as the Festival of the Little Candles and the Corpus Christi Festival. Living in the same neighbourhood as other expats, attending weekly gatherings in local bars, cafes, and restaurants and participating in outdoor activities such as hiking, biking and kayaking are also great ways to meet and make connections in the Cuenca community," wrote one member in Cuenca, Ecuador.
"Cuenca has a lot going for it as far as the arts. There are always free concerts that you can attend in the city. Art festivals, Choirs, Orchestras you name it. This is a very family oriented society and life revolves around the family. My local business colleagues are always spending time with their families on the weekends and we should learn from them. They have a wonderful network of family around them. Religious events are a time for parades, church and other activities," commented an expat living in Cuenca.
"Family is extremely important! So is Soccer, Volleyball & Jogging. People work hard but make up any reason, or holiday to start a party & DANCE," said an expat in Cuenca.
"Family, church and family, in that order. You will never be a part of that. Get used to it," remarked one expat who made the move to Cuenca.
"Lives in this city seem to revolve around interest in where they live, apartment or house, rented or owned. I am sure most people have some kind of work, as some have written books or are expert in helping residents through their years of professional therapies and other businesses throughout their lives. Most are retired, and probably none are really rich because there is a lot of advice on how to live on your social security each month, Socializing seems to be happening within the events mentioned above. Since I am one of the older ones, I signed up for Kinesthetic Balance and Movement. I met a woman there who was kind enoug to walk me for about a half mile to my bus stop. Since the city is laid out around traffic circles and many small streets, with a few big avenues connecting the extreme edges of the city, it is really difficult to figure out for oneself, as a newcomer, what any given address entails. I have just "discovered" the URL for bus lines, and all of their stops. There are a half dozen bus lines each having a bunch of buses that are numbered. So when I leave my rural neighborhood, I have a choice of two bus lines. I note the stops, and so I only know how to get to El Centro for shopping, and to my Spanish class in the opposite direction, using one of the two bus lines. Every address entails a house number which reads like this (7-733) for example. It might say Ave such and such 7-733 y *which means and & in Spanish) and it gives the cross street. Most important places like hospitals give maps to tell you how to get there by car or transportation. Sports seems to be mainly hiking, but there are gyms and workouts. Specific sports, like classical music events, must pass between people particularly interested in those sports or music. I have not seen much, perhaps soccer, but I pass over those events," explained one expat living in Cuenca.
About the Author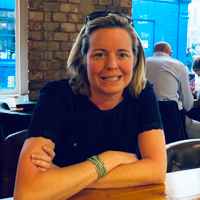 Betsy Burlingame is the Founder and President of Expat Exchange and is one of the Founders of Digital Nomad Exchange. She launched Expat Exchange in 1997 as her Master's thesis project at NYU. Prior to Expat Exchange, Betsy worked at AT&T in International and Mass Market Marketing. She graduated from Ohio Wesleyan University with a BA in International Business and German.
Some of Betsy's articles include 12 Best Places to Live in Portugal, 7 Best Places to Live in Panama and 12 Things to Know Before Moving to the Dominican Republic. Betsy loves to travel and spend time with her family. Connect with Betsy on LinkedIn.