The Insider's Guide to Guayaquil, Ecuador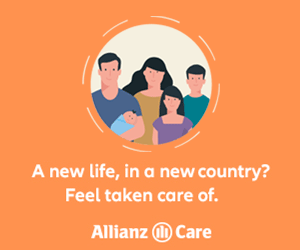 Summary: Exploring the Best of Guayaquil: Your Guide to Top Sites, Restaurants, Nightlife, and More. From Cultural Experiences to Outdoor Adventures, We'll Help You Make the Most of Your Time in the City.
Welcome to Guayaquil! If you're planning to move to Guayaquil, congratulations on taking the first step towards a new adventure. While there are many things to think about before you leave, such as visas, housing, and transportation, it's important to remember that once you arrive, the fun really begins. In this article, we'll introduce you to some of the best sites, restaurants, and nightlife that Guayaquil has to offer, as well as provide tips on recreational activities and making friends in Guayaquil.
Guayaquil is a vibrant city with plenty of attractions for tourists and locals alike. One of the most popular sites is the Malecon 2000, a boardwalk along the Guayas River. Here, visitors can take in the stunning views of the river and the city skyline, as well as enjoy a variety of activities such as shopping, dining, and entertainment. The Malecon 2000 also features a number of sculptures and monuments, making it a great place to take photos and learn about the city's history.
The Parque Historico, or Historic Park, is another popular attraction in Guayaquil. This park is home to a variety of monuments, statues, and buildings that tell the story of the city's past. Visitors can also explore the park's botanical gardens, which feature a variety of plants and flowers. The park also hosts a number of events throughout the year, such as concerts and festivals.
The Iguana Park is another popular destination in Guayaquil. This park is home to a variety of iguanas, which visitors can observe in their natural habitat. The park also features a number of trails, which are great for hiking and exploring the surrounding area.
Guayaquil is also home to a vibrant restaurant and nightlife scene. Some of the most popular restaurants in the city include La Casa de la Abuela, which serves traditional Ecuadorian cuisine, and La Casa de los Chorizos, which specializes in grilled meats. For a more upscale dining experience, visitors can try La Casa de los Pescados, which serves a variety of seafood dishes.
When it comes to nightlife, Guayaquil has plenty to offer. Some of the most popular bars and clubs in the city include La Casa de la Cerveza, which serves a variety of craft beers, and La Casa de la Musica, which features live music and DJs. For a more relaxed atmosphere, visitors can try La Casa de los Vinos, which serves a variety of wines.
When it comes to recreational activities, Guayaquil has plenty to offer. Popular activities include hiking, biking, and kayaking. Visitors can explore the city's many parks and trails, or take a boat tour of the Guayas River. For a more adventurous experience, visitors can try paragliding or zip-lining. Other popular activities include golfing, fishing, and horseback riding.
Insider Tips from Expats in Guayaquil: Making the Most of Life and Connections
"Some popular clubs and activities that expats join in Guayaquil include downhill and rafting clubs, salsa and bachata classes, and language exchange groups. Expats can also meet people by attending local events such as festivals and street fairs, joining a gym or other fitness classes, or by becoming involved in a volunteering program in the city. Additionally, many expats create their own groups, either online or offline, to organize activities such as movie nights, outdoor excursions, or musical performances," said one expat living in Guayaquil, Ecuador.
"Life for expats and digital nomads in Guayaquil is generally quite pleasant. The city is known for its friendly locals, vibrant culture, and affordable cost of living. Expats and digital nomads can find a wide variety of accommodation options, from luxury apartments to budget-friendly hostels. The city also offers plenty of activities and attractions, from exploring the historic downtown area to visiting the nearby beaches. The city is also well-connected, with a reliable public transportation system and easy access to other parts of the country. All in all, Guayaquil is an ideal destination for expats and digital nomads looking for a comfortable and affordable place to live and work," commented an expat living in Guayaquil.
About the Author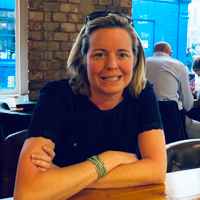 Betsy Burlingame is the Founder and President of Expat Exchange and is one of the Founders of Digital Nomad Exchange. She launched Expat Exchange in 1997 as her Master's thesis project at NYU. Prior to Expat Exchange, Betsy worked at AT&T in International and Mass Market Marketing. She graduated from Ohio Wesleyan University with a BA in International Business and German.
Some of Betsy's articles include 12 Best Places to Live in Portugal, 7 Best Places to Live in Panama and 12 Things to Know Before Moving to the Dominican Republic. Betsy loves to travel and spend time with her family. Connect with Betsy on LinkedIn.