The Insider's Guide to Tallinn, Estonia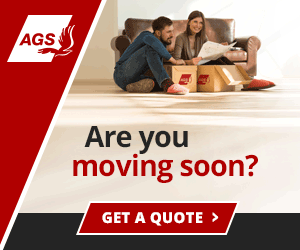 Summary: Living it Up in Tallinn: Your Insider's Guide to Top Attractions, Culinary Hotspots, Nightlife, and More. Discover the Best Recreational Activities, Connect with Friendly Locals, and Experience the Charm of the City.
Welcome to Tallinn! If you're planning to move to Tallinn, congratulations on taking the first step towards a new adventure. While there are many things to think about before you leave, such as visas, housing, and transportation, it's important to remember that once you arrive, the fun really begins. In this article, we'll introduce you to some of the best sites, restaurants, and nightlife that Tallinn has to offer, as well as provide tips on recreational activities and making friends in Tallinn.
Tallinn is a beautiful city with a rich history and culture. It is a popular destination for tourists and locals alike, offering a variety of attractions and activities. From historical sites to modern attractions, there is something for everyone in Tallinn.
One of the most popular sites for tourists is the Old Town of Tallinn. This area is a UNESCO World Heritage Site and is filled with cobblestone streets, medieval buildings, and churches. Visitors can explore the old city walls, visit the Town Hall Square, and take in the stunning views of the city from the Toompea Hill. Other popular sites include the Kadriorg Palace, the Alexander Nevsky Cathedral, and the Seaplane Harbour Museum.
Tallinn is also known for its vibrant restaurant and nightlife scene. Some of the most popular restaurants include the Olde Hansa, which serves traditional Estonian cuisine, and the Three Sisters, which offers a modern take on traditional dishes. For a more casual dining experience, there are plenty of cafes and pubs to choose from. As for nightlife, some of the most popular bars and clubs include Club Hollywood, Club Prive, and Club Studio. There are also plenty of live music venues, such as the Von Krahl Theatre and the Rock Cafe.
When it comes to recreational activities, Tallinn has plenty to offer. Popular activities include sailing, kayaking, and fishing on the Baltic Sea, as well as hiking and biking in the nearby forests. There are also several golf courses in the area, such as the Pirita Golf Club and the Viimsi Golf Club. For those looking for a more relaxed activity, there are plenty of spas and wellness centers, such as the Viimsi SPA and the Tallinn SPA.
Insider Tips from Expats in Tallinn: Making the Most of Life and Connections
"Expats in Tallinn can join a variety of clubs and activities, such as sports teams, language classes, and cultural events. Expats can also meet people by attending local festivals, joining meetup groups, or attending networking events. Additionally, many expats find it helpful to join online forums and social media groups to connect with other expats in the area," said one expat living in Tallinn.
"Tallinn is an attractive destination for expats and digital nomads due to its vibrant culture, low cost of living, and excellent infrastructure. The city is known for its beautiful architecture, stunning natural scenery, and friendly locals. Expats and digital nomads can enjoy a wide range of activities, from exploring the city's many museums and galleries to taking part in outdoor activities such as hiking and skiing. The city also offers a variety of restaurants, cafes, and bars, making it easy to find a place to socialize and meet new people. Additionally, Tallinn is a great place to work remotely, with a reliable internet connection and plenty of coworking spaces. All in all, Tallinn is an ideal destination for expats and digital nomads looking for an exciting and affordable place to live and work," commented an expat living in Tallinn.
About the Author

Joshua Wood, LPC joined Expat Exchange in 2000 and serves as one of its Co-Presidents. He is also one of the Founders of Digital Nomad Exchange. Prior to Expat Exchange, Joshua worked for NBC Cable (MSNBC and CNBC Primetime). Joshua has a BA from Syracuse and a Master's in Clinical and Counseling Psychology from Fairleigh Dickinson University. Mr. Wood is also a licensed counselor and psychotherapist.
Some of Joshua's articles include Pros and Cons of Living in Portugal, 10 Best Places to Live in Ireland and Pros and Cons of Living in Uruguay. Connect with Joshua on LinkedIn.