Discovering the Best of Paros, Greece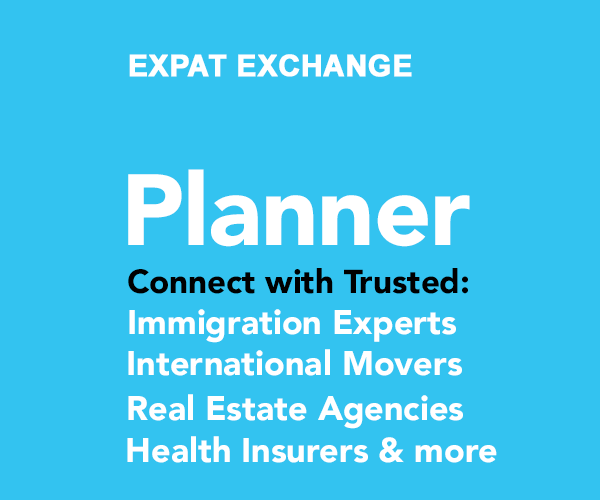 Summary: Discover the charm of Paros with our guide to the city's top attractions, culinary hotspots, and vibrant nightlife. From outdoor adventures to cultural experiences, we'll also help you find the best recreational activities to enjoy, and offer advice on making lasting connections with the friendly locals.
Welcome to Paros! If you're planning to move to Paros, congratulations on taking the first step towards a new adventure. While there are many things to think about before you leave, such as visas, housing, and transportation, it's important to remember that once you arrive, the fun really begins. In this article, we'll introduce you to some of the best sites, restaurants, and nightlife that Paros has to offer, as well as provide tips on recreational activities and making friends in Paros.
Paros is a popular tourist destination due to its stunning beaches, picturesque villages, and vibrant nightlife. There are plenty of sites of interest for both tourists and locals to explore. The most popular attractions include the Venetian Castle, the Church of Panagia Ekatontapiliani, and the Archaeological Museum of Paros. The Venetian Castle is a 13th century fortress located in the heart of Parikia, the main town of Paros. It is a great spot to take in the views of the town and the surrounding area. The Church of Panagia Ekatontapiliani is a Byzantine church located in Parikia. It is one of the oldest churches in Greece and is known for its intricate architecture and beautiful frescoes. The Archaeological Museum of Paros is located in Parikia and houses a collection of artifacts from the ancient and classical periods.
Paros is also known for its vibrant restaurant and nightlife scene. Some of the most popular restaurants include To Limanaki, a seafood restaurant located in Naoussa, and Taverna To Steki, a traditional Greek taverna located in Parikia. For a more upscale dining experience, there is the Kastro Restaurant, located in the Venetian Castle. For nightlife, some of the most popular bars include the Beach Bar, located in Naoussa, and the Paros Bar, located in Parikia. Both bars offer a great selection of drinks and live music.
Paros is also a great destination for recreational activities. Popular activities include sailing, windsurfing, and kitesurfing. For sailing, the Paros Sailing Center offers sailing lessons and boat rentals. For windsurfing and kitesurfing, the Paros Kite Center offers lessons and equipment rentals. Other popular activities include hiking, mountain biking, and horseback riding. The Paros Hiking Center offers guided hikes and bike tours, while the Paros Horse Riding Center offers horseback riding lessons and tours.
Insider Tips from Expats in Paros: Making the Most of Life and Connections
"Paros has plenty of opportunities to make new friends. Attend local festivals and events like the Paros Festival or try joining a club or class like a language school or art studio. You can also join special interest groups in the area, meetup groups, hiking clubs or find communities of like-minded people on social media; or simply head out to a café or bar and make friends with locals," said one expat living in Paros.
"Expats living in Paros often join local clubs and activities such as sailing, hiking, and yoga. Expats can also meet people by attending local festivals, joining language exchange groups, or attending events hosted by the local expat community. Additionally, many expats find it helpful to join online forums and social media groups to connect with other expats living in the area," wrote a member in Paros.
"Paros is a popular destination for expats and digital nomads due to its stunning beaches, vibrant nightlife, and relaxed atmosphere. Expats and digital nomads in Paros can enjoy a variety of activities, from exploring the island's ancient ruins to relaxing on the beach. The cost of living in Paros is relatively low, making it an attractive option for those looking to live and work abroad. The locals are friendly and welcoming, and the island is well-connected to the rest of Greece and Europe, making it easy to travel and explore. With its stunning scenery, vibrant culture, and relaxed atmosphere, Paros is an ideal destination for expats and digital nomads looking for a unique and exciting experience," commented an expat living in Paros.
About the Author

Joshua Wood, LPC joined Expat Exchange in 2000 and serves as one of its Co-Presidents. He is also one of the Founders of Digital Nomad Exchange. Prior to Expat Exchange, Joshua worked for NBC Cable (MSNBC and CNBC Primetime). Joshua has a BA from Syracuse and a Master's in Clinical and Counseling Psychology from Fairleigh Dickinson University. Mr. Wood is also a licensed counselor and psychotherapist.
Some of Joshua's articles include Pros and Cons of Living in Portugal, 10 Best Places to Live in Ireland and Pros and Cons of Living in Uruguay. Connect with Joshua on LinkedIn.