Discover the Best of Kuala Lumpur, Malaysia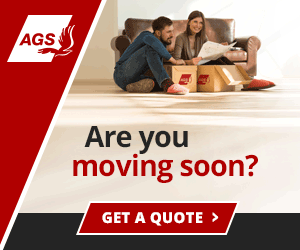 Summary: Discover the charm of Kuala Lumpur with our guide to the city's top attractions, culinary hotspots, and vibrant nightlife. From outdoor adventures to cultural experiences, we'll also help you find the best recreational activities to enjoy, and offer advice on making lasting connections with the friendly locals.
Welcome to Kuala Lumpur! If you're planning to move to Kuala Lumpur, congratulations on taking the first step towards a new adventure. While there are many things to think about before you leave, such as visas, housing, and transportation, it's important to remember that once you arrive, the fun really begins. In this article, we'll introduce you to some of the best sites, restaurants, and nightlife that Kuala Lumpur has to offer, as well as provide tips on recreational activities and making friends in Kuala Lumpur.
Kuala Lumpur is a vibrant city with plenty of attractions for tourists and locals alike. The city is home to some of the world's tallest skyscrapers, including the iconic Petronas Twin Towers, which are connected by a sky bridge. Other popular attractions include the Kuala Lumpur Tower, the National Mosque, and the Batu Caves. The city also has a vibrant street art scene, with murals and graffiti adorning the walls of many buildings. For those looking to explore the city's culture, there are plenty of museums and galleries to visit, including the Islamic Arts Museum, the National Museum, and the National Art Gallery.
Kuala Lumpur is also known for its vibrant restaurant and nightlife scene. Popular restaurants include the award-winning Cantaloupe, which serves modern European cuisine, and the Michelin-starred Dewakan, which serves Malaysian-inspired dishes. For a more casual dining experience, there are plenty of street food stalls and hawker centers serving up local favorites like nasi lemak and char kway teow. Popular bars and clubs include the rooftop bar at the Heli Lounge Bar, the chic Zouk Club, and the lively Changkat Bukit Bintang.
Kuala Lumpur also offers plenty of recreational activities for visitors and locals alike. Popular activities include shopping at the many malls and markets, exploring the city's parks and gardens, and taking a ride on the monorail. For those looking for a more adventurous experience, there are plenty of outdoor activities to choose from, including rock climbing at the Batu Caves, white water rafting on the Selangor River, and mountain biking in the nearby hills. For those looking for a more relaxed experience, there are plenty of spas and wellness centers to choose from, including the award-winning Spa Village at the Ritz-Carlton.
Insider Tips from Expats in Kuala Lumpur: Making the Most of Life and Connections
"Kuala Lumpur is a bustling city, with many activities and amenities to get involved with in order to meet new people. Meetup, an online platform for groups to schedule activities for members, is a great way to connect with others who share similar interests. A local expat group may also be a great resource for meeting new people. Joining a social sports team is also a great way to interact with locals and other expats, and get engaged in some healthy competition. Programs like InterNations or Expat Life are great for meeting other expat professionals, and volunteering with a local NGO is a great way to meet people while making a contribution to the community. Kuala Lumpur also has an array of interesting markets and trendy bars that are a great place to converse and make new acquaintances," said one expat living in Kuala Lumpur.
"Expats in Kuala Lumpur often join clubs and activities such as golf, tennis, running, and yoga. Expats can also join language exchange groups, book clubs, and other social activities. Additionally, expats can meet people by attending events such as art exhibitions, music festivals, and food markets. Expats can also meet people by attending networking events, joining co-working spaces, and attending meetups. Finally, expats can meet people by joining online forums and social media groups," wrote a member in Kuala Lumpur.
"Kuala Lumpur is a great destination for expats and digital nomads. The city offers a vibrant and diverse culture, with plenty of opportunities to explore and experience the local way of life. The cost of living is relatively low, making it an attractive option for those looking to live and work abroad. The city is well-connected, with excellent public transportation and a wide range of accommodation options. The city also offers a wide range of activities and attractions, from shopping and dining to outdoor activities and cultural experiences. Expats and digital nomads in Kuala Lumpur can enjoy a comfortable and exciting lifestyle, with plenty of opportunities to explore and experience the city," commented an expat living in Kuala Lumpur.
About the Author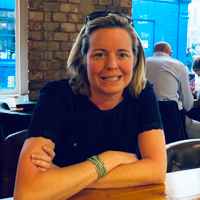 Betsy Burlingame is the Founder and President of Expat Exchange and is one of the Founders of Digital Nomad Exchange. She launched Expat Exchange in 1997 as her Master's thesis project at NYU. Prior to Expat Exchange, Betsy worked at AT&T in International and Mass Market Marketing. She graduated from Ohio Wesleyan University with a BA in International Business and German.
Some of Betsy's articles include 12 Best Places to Live in Portugal, 7 Best Places to Live in Panama and 12 Things to Know Before Moving to the Dominican Republic. Betsy loves to travel and spend time with her family. Connect with Betsy on LinkedIn.