The Insider's Guide to Penang, Malaysia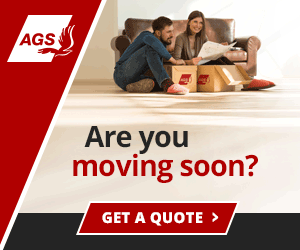 Summary: Discover the charm of Penang with our guide to the city's top attractions, culinary hotspots, and vibrant nightlife. From outdoor adventures to cultural experiences, we'll also help you find the best recreational activities to enjoy, and offer advice on making lasting connections with the friendly locals.
Welcome to Penang! If you're planning to move to Penang, congratulations on taking the first step towards a new adventure. While there are many things to think about before you leave, such as visas, housing, and transportation, it's important to remember that once you arrive, the fun really begins. In this article, we'll introduce you to some of the best sites, restaurants, and nightlife that Penang has to offer, as well as provide tips on recreational activities and making friends in Penang.
Penang is a popular tourist destination, offering a variety of attractions for both tourists and locals alike. One of the most popular sites is the Penang Hill, a hill station located 821 meters above sea level. The hill station offers stunning views of the city and is a great place to take a leisurely stroll or enjoy a picnic. Other popular sites include the Kek Lok Si Temple, a Buddhist temple complex, and the Penang Botanic Gardens, which is home to a variety of tropical plants and flowers.
The restaurant and nightlife scene in Penang, Malaysia is vibrant and diverse. Some of the most popular restaurants include the Red Garden Food Paradise, a food court offering a variety of local dishes, and the Line Clear Nasi Kandar, a popular spot for traditional Indian-Muslim cuisine. For a more upscale dining experience, there is the Eastern & Oriental Hotel, which serves a variety of international dishes. As for nightlife, some of the most popular bars and clubs include the China House, a multi-level bar and restaurant, and the Upper Penang Road, a lively bar and club.
When it comes to recreational activities, Penang, Malaysia has plenty to offer. Popular activities include golfing at the Penang Golf Club, which features an 18-hole course, and scuba diving at the Pulau Payar Marine Park, which is home to a variety of marine life. Other popular activities include rock climbing at the Penang Hill Adventure Park, and kayaking at the Teluk Bahang Dam. For those looking for a more relaxed activity, there is the Penang Butterfly Farm, which is home to a variety of butterflies and other insects.
Insider Tips from Expats in Penang: Making the Most of Life and Connections
"Expats in Penang often join clubs and activities such as golf, tennis, sailing, and hiking. Expats can also join language classes, book clubs, and other social activities. Additionally, many expats join local organizations such as the Penang Expat Club, which offers a variety of activities and events for expats to meet and socialize. Other ways that expats meet people in Penang include attending local festivals and events, joining a gym or fitness class, or simply striking up conversations with locals in cafes and restaurants," said one expat living in Penang.
"Penang is an attractive destination for expats and digital nomads due to its low cost of living, diverse culture, and vibrant nightlife. Expats and digital nomads can enjoy the city's many attractions, such as its beautiful beaches, historical sites, and delicious local cuisine. The city also offers a wide range of accommodation options, from budget hostels to luxury apartments. Additionally, Penang is well-connected to the rest of the world, with an international airport and excellent public transportation. With its friendly locals, excellent infrastructure, and low cost of living, Penang is an ideal destination for expats and digital nomads," commented an expat living in Penang.
About the Author

Joshua Wood, LPC joined Expat Exchange in 2000 and serves as one of its Co-Presidents. He is also one of the Founders of Digital Nomad Exchange. Prior to Expat Exchange, Joshua worked for NBC Cable (MSNBC and CNBC Primetime). Joshua has a BA from Syracuse and a Master's in Clinical and Counseling Psychology from Fairleigh Dickinson University. Mr. Wood is also a licensed counselor and psychotherapist.
Some of Joshua's articles include Pros and Cons of Living in Portugal, 10 Best Places to Live in Ireland and Pros and Cons of Living in Uruguay. Connect with Joshua on LinkedIn.