The Insider's Guide to Bocas del Toro, Panama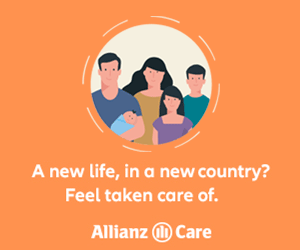 Summary: Living it Up in Bocas del Toro: Your Insider's Guide to Top Attractions, Culinary Hotspots, Nightlife, and More. Discover the Best Recreational Activities, Connect with Friendly Locals, and Experience the Charm of the City.
Welcome to Bocas del Toro! If you're planning to move to Bocas del Toro, congratulations on taking the first step towards a new adventure. While there are many things to think about before you leave, such as visas, housing, and transportation, it's important to remember that once you arrive, the fun really begins. In this article, we'll introduce you to some of the best sites, restaurants, and nightlife that Bocas del Toro has to offer, as well as provide tips on recreational activities and making friends in Bocas del Toro.
Bocas del Toro is a popular tourist destination for its stunning beaches, lush rainforest, and vibrant culture. There are plenty of sites of interest for both tourists and locals alike. The Bastimentos National Marine Park is a must-see for its diverse marine life, including dolphins, sea turtles, and colorful coral reefs. The park also offers a variety of activities, such as snorkeling, kayaking, and boat tours. For a more cultural experience, visitors can explore the indigenous Ngöbe-Buglé villages, which offer a glimpse into the traditional way of life. The nearby Isla Colon is home to the Bocas del Toro Archipelago Biological Reserve, a protected area of mangrove forests and coral reefs. Visitors can take a boat tour to explore the area and spot wildlife, such as monkeys, sloths, and toucans.
Bocas del Toro is also known for its vibrant restaurant and nightlife scene. One of the most popular restaurants is La Loma Jungle Lodge, which serves up delicious Panamanian cuisine with a Caribbean twist. For a more casual dining experience, visitors can head to the popular El Ultimo Refugio, which serves up fresh seafood dishes and tropical cocktails. For a night out, locals and tourists alike flock to the popular Bocas Brewery, which offers a wide selection of craft beers and live music. Another popular spot is the Bocas Beach Club, which features a lively atmosphere with DJs, live bands, and a variety of cocktails.
Bocas del Toro is also a great destination for outdoor activities. Visitors can explore the area's stunning beaches, such as Red Frog Beach and Starfish Beach, or take a boat tour to explore the nearby islands. For a more adventurous experience, visitors can go zip-lining through the rainforest or take a kayak tour of the mangrove forests. For a more relaxing experience, visitors can take a yoga class at the Bocas Yoga Center or go horseback riding along the beach.
Insider Tips from Expats in Bocas del Toro: Making the Most of Life and Connections
"Besides the bars and restaurants, there are fitness classes, Spanish classes, dive lessons, Catamaran tours, Live music venues, the beaches, volunteer opportunities and just meeting people walking down the street," said one expat living in Bocas del Toro.
"Expats in Bocas del Toro often join clubs and activities such as yoga, surfing, and sailing. There are also many expat-run businesses in the area, such as restaurants, bars, and tour companies, which provide opportunities to meet other expats. Additionally, expats often meet people through word of mouth, by attending local events, or by joining online expat groups," wrote a member in Bocas del Toro.
"Definitely life revolves around family and work here. The Panamanians are very friendly and family oriented. They have many festivals and celebrate life in many ways many times a year," commented an expat living in Bocas del Toro.
"Life for expats and digital nomads in Bocas del Toro is an exciting and vibrant experience. The area is known for its stunning beaches, lush rainforest, and vibrant culture. Expats and digital nomads can enjoy a relaxed lifestyle with plenty of opportunities to explore the local culture and cuisine. The cost of living is relatively low, making it an attractive destination for those looking to live and work remotely. The locals are friendly and welcoming, making it easy to integrate into the community. With its stunning natural beauty, vibrant culture, and low cost of living, Bocas del Toro is an ideal destination for expats and digital nomads," said an expat in Bocas del Toro.
About the Author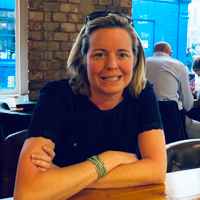 Betsy Burlingame is the Founder and President of Expat Exchange and is one of the Founders of Digital Nomad Exchange. She launched Expat Exchange in 1997 as her Master's thesis project at NYU. Prior to Expat Exchange, Betsy worked at AT&T in International and Mass Market Marketing. She graduated from Ohio Wesleyan University with a BA in International Business and German.
Some of Betsy's articles include 12 Best Places to Live in Portugal, 7 Best Places to Live in Panama and 12 Things to Know Before Moving to the Dominican Republic. Betsy loves to travel and spend time with her family. Connect with Betsy on LinkedIn.