Discover the Best of Geneva, Switzerland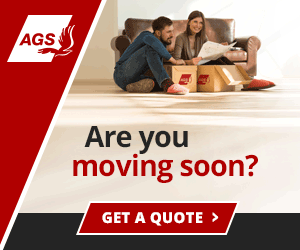 Summary: Our Guide to Geneva: Top Attractions, Culinary Hotspots, Nightlife, and More. Plus, Tips on Making Connections with the Locals and Finding Fun Recreational Activities
Welcome to Geneva! If you're planning to move to Geneva, congratulations on taking the first step towards a new adventure. While there are many things to think about before you leave, such as visas, housing, and transportation, it's important to remember that once you arrive, the fun really begins. In this article, we'll introduce you to some of the best sites, restaurants, and nightlife that Geneva has to offer, as well as provide tips on recreational activities and making friends in Geneva.
Geneva is a beautiful city with plenty of sites of interest for both tourists and locals alike. One of the most popular attractions is the Jet d'Eau, a 140-meter-high fountain located in the harbor of Lake Geneva. The fountain is illuminated at night and is a popular spot for taking pictures. The Old Town of Geneva is also a must-see, with its cobblestone streets, quaint shops, and historic buildings. The Cathedrale St-Pierre is a stunning example of Gothic architecture, and the Palais des Nations is the European headquarters of the United Nations. The Reformation Wall is a monument to the Protestant Reformation, and the International Red Cross and Red Crescent Museum is a great place to learn about the history of humanitarianism.
Geneva is known for its vibrant restaurant and nightlife scene. Some of the most popular restaurants include the Michelin-starred Le Chat-Botté, which serves French-inspired cuisine, and the Brasserie des Halles de l'Île, which specializes in Swiss dishes. For a more casual dining experience, there are plenty of cafes and bistros to choose from. As for nightlife, the city is home to a variety of bars and clubs, such as the trendy Le Baroque and the lively Le Balthazar.
Geneva is also a great place for recreational activities. The city is home to a number of parks and gardens, such as the Parc des Bastions and the Jardin Anglais. For those looking for a more active experience, there are plenty of sports facilities, such as the Geneva Ice Rink and the Geneva Tennis Club. The city also has a number of museums and galleries, such as the Musée d'Art et d'Histoire and the Musée d'Ethnographie.
Insider Tips from Expats in Geneva: Making the Most of Life and Connections
"I would recommend Toastmasters. It is a network of associations which are present in most big cities almost everywhere in the world. You meet there in order to practice your public speaking skills, which is at the same time fun and interesting. It is a great opportunity to meet nice and interesting people from various countries and to make friends. You can find a club near you at www.toastmasters.org," said one expat living in Geneva.
"For younger people 25 plus... www.sindy.ch hold large parties and festivities or join the Geneva Amateur Operatic Society. Fun at Xmas with Panto and lots of friendly expats," wrote a member in Geneva.
"The best one by far is http://www.sindy.ch These guys are a huge Geneva network, mainly for expats but also for locals. Their mission in life is to 'make Geneva friendlier', and they - truly - changed my life in Geneva. They do various activities, from parties to adventure trips to chairy work - that draw many people who are into meeting others. Gives a v good and quick access to many leads," commented one expat who made the move to Geneva.
"North Americans will particularly enjoy linking up with the local softball league. This a great time for the athlete and non-athlete to get out in the countryside and play. You will meet all sorts of nationalities as many unexpected fans of American baseball pop up from all over the world. Contact [email protected] by email or, if you work in one of the Orgs, ask around about the league. There are many teams," remarked one expat living in Geneva.
"Expats in Geneva often join clubs and activities such as language classes, sports teams, and cultural events. Expats can also meet people by attending local festivals, joining meetup groups, or attending networking events. Additionally, many expats find it helpful to join online forums and social media groups related to their interests. This can be a great way to connect with other expats and locals in the area," wrote one member in Geneva.
"Families are a huge priority here, it can be difficult if you are not yet at that stage in life," commented an expat living in Geneva.
"Work big priority. Many people here are professionals highly specialised in their field, they were brought here to work, and they focus on it. Banks and the UN and P&G are the biggest employers," said an expat in Geneva.
"There is a lot of socializing and traveling in small groups or as individuals. Most of the people you will meet who are expats are well educated and excited to be at the heart of Europe with what are pretty reasonable salaries and a lot of free time to enjoy the perks. Skiing, climbing, bicycle touring, etc. etc. on the physical side are just a few of the attractions. GAOS, the amateur theatrical group is far more interesting than their title would indicate and many folks get immersed in their activities. Of course, everything you do in Geneva will eventually lead you to a banquet to celebrate something or other which will lead you to yet other," remarked one expat who made the move to Geneva.
"Living in Geneva as an expat or digital nomad can be an exciting and rewarding experience. The city is known for its high quality of life, with excellent public transportation, a vibrant cultural scene, and plenty of outdoor activities. Expats and digital nomads can enjoy the city's many parks, museums, and galleries, as well as its world-class restaurants and nightlife. Geneva is also home to a large international community, making it easy to meet people from all over the world. The cost of living in Geneva is relatively high, but the city offers a wide range of housing options to suit all budgets. With its stunning natural beauty, vibrant culture, and excellent quality of life, Geneva is an ideal destination for expats and digital nomads," explained one expat living in Geneva.
About the Author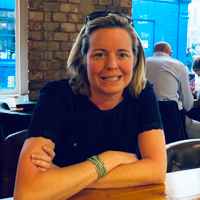 Betsy Burlingame is the Founder and President of Expat Exchange and is one of the Founders of Digital Nomad Exchange. She launched Expat Exchange in 1997 as her Master's thesis project at NYU. Prior to Expat Exchange, Betsy worked at AT&T in International and Mass Market Marketing. She graduated from Ohio Wesleyan University with a BA in International Business and German.
Some of Betsy's articles include 12 Best Places to Live in Portugal, 7 Best Places to Live in Panama and 12 Things to Know Before Moving to the Dominican Republic. Betsy loves to travel and spend time with her family. Connect with Betsy on LinkedIn.