The Essential Guide to Nha Trang, Vietnam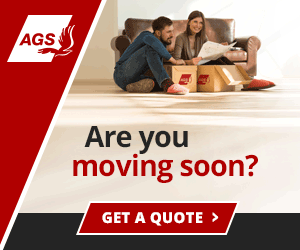 Summary: Living it Up in Nha Trang: Your Insider's Guide to Top Attractions, Culinary Hotspots, Nightlife, and More. Discover the Best Recreational Activities, Connect with Friendly Locals, and Experience the Charm of the City.
Welcome to Nha Trang! If you're planning to move to Nha Trang, congratulations on taking the first step towards a new adventure. While there are many things to think about before you leave, such as visas, housing, and transportation, it's important to remember that once you arrive, the fun really begins. In this article, we'll introduce you to some of the best sites, restaurants, and nightlife that Nha Trang has to offer, as well as provide tips on recreational activities and making friends in Nha Trang.
Nha Trang is a beautiful coastal city in Vietnam that is popular with both tourists and locals. It is known for its stunning beaches, vibrant nightlife, and delicious cuisine. There are plenty of sites of interest for tourists and locals to explore in Nha Trang.
The Po Nagar Cham Towers are a must-see for anyone visiting Nha Trang. These ancient Hindu towers date back to the 7th century and are a great place to learn about the history and culture of the area. The Long Son Pagoda is another popular site, with its impressive white Buddha statue and beautiful gardens. The Nha Trang Cathedral is also worth a visit, with its stunning architecture and peaceful atmosphere.
The beach is one of the main attractions in Nha Trang, and there are plenty of activities to enjoy here. Visitors can go swimming, snorkeling, and kayaking, or just relax on the beach and soak up the sun. There are also plenty of water sports available, such as jet skiing, parasailing, and banana boat rides.
Nha Trang is also known for its vibrant nightlife and delicious cuisine. There are plenty of restaurants and bars to choose from, ranging from traditional Vietnamese eateries to modern bars and clubs. Some of the most popular restaurants include the Nha Trang Seafood Restaurant, which serves up delicious seafood dishes, and the Nha Trang BBQ, which offers a variety of grilled meats and vegetables. For a more upscale dining experience, the La Maison 1888 is a great choice, with its French-Vietnamese fusion cuisine.
When it comes to nightlife, Nha Trang has something for everyone. The Sailing Club is a popular spot for locals and tourists alike, with its lively atmosphere and great music. The Skylight Bar is another popular spot, with its rooftop terrace and stunning views of the city. For a more relaxed atmosphere, the Nha Trang Beer Club is a great choice, with its selection of craft beers and live music.
Nha Trang also offers plenty of recreational activities for visitors to enjoy. The Vinpearl Amusement Park is a great place to spend the day, with its roller coasters, water slides, and other attractions. The Nha Trang Oceanography Institute is another popular spot, with its aquariums and interactive exhibits. For a more active experience, visitors can go hiking in the Hon Ba Nature Reserve or take a boat tour of the nearby islands.
Insider Tips from Expats in Nha Trang: Making the Most of Life and Connections
"Expats in Nha Trang often join clubs and activities such as yoga, running, and cycling. Expats can also join language exchange groups, book clubs, and other social activities. Additionally, expats can meet people by attending local events such as festivals, concerts, and art exhibitions. Expats can also meet people by joining local sports teams, volunteering, or attending church services. Finally, expats can meet people by simply exploring the city and striking up conversations with locals," said one expat living in Nha Trang.
"Nha Trang is a popular destination for expats and digital nomads due to its stunning beaches, affordable cost of living, and vibrant culture. Expats and digital nomads can enjoy a relaxed lifestyle in Nha Trang, with plenty of opportunities to explore the city's many attractions, from its beautiful beaches to its bustling nightlife. The city also offers a wide range of accommodation options, from luxury resorts to budget-friendly hostels, making it easy to find a place to stay. Additionally, the city is home to a large expat community, providing plenty of opportunities to meet new people and make friends. All in all, Nha Trang is an ideal destination for expats and digital nomads looking for a laid-back lifestyle in a stunning location," commented an expat living in Nha Trang.
About the Author

Joshua Wood, LPC joined Expat Exchange in 2000 and serves as one of its Co-Presidents. He is also one of the Founders of Digital Nomad Exchange. Prior to Expat Exchange, Joshua worked for NBC Cable (MSNBC and CNBC Primetime). Joshua has a BA from Syracuse and a Master's in Clinical and Counseling Psychology from Fairleigh Dickinson University. Mr. Wood is also a licensed counselor and psychotherapist.
Some of Joshua's articles include Pros and Cons of Living in Portugal, 10 Best Places to Live in Ireland and Pros and Cons of Living in Uruguay. Connect with Joshua on LinkedIn.