An expat in Costa Rica enjoys the low cost of healthcare (a fraction of the cost in the US) and is impressed with the new CAJA Hospital de Osa in Cortez. He offers advice about how an expat qualifies for the public healthcare system (CAJA).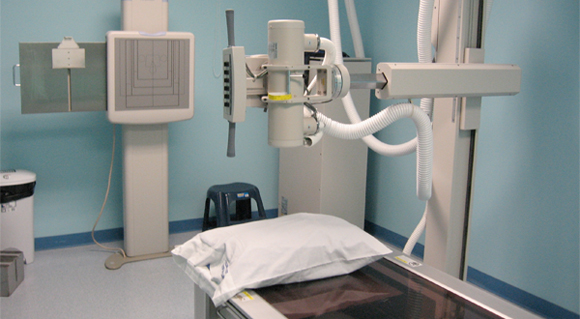 Expat Healthcare Advice for Cortez
Costa Rica has excellent medical care with a
two prong system
, both public and private. All legal residents and citizens of Costa Rica are eligible to participate in the public healthcare system which is basically free although you have to be a
member of the CAJA and pay a % based on the income level you declared
when you applied for residency. A tip for expats is to show evidence of enough income to qualify for their residency programs but perhaps not to show all your income if not needed to qualify. (You have to show proof of a pension, annuity or government program that pays you at least $1000 per couple to qualify for their pensionado program). If you don't qualify by those means, you can also apply as a rentista, (renter), an inversionista (an investor) or as a foreign sponsored national with a work visa. You can also marry a Costa Rican... Keep in mind that there is also a private healthcare network available, which is often the preferred option to many expats. There is often a waiting time to get seen under the public system, even things like lab work might take longer than you want to wait. The private healthcare system is generally available immediately and insurance can be purchased to cover you in those facilities. You can also often offer to pay at the CAJA and be seen quicker than those not paying for service. In an emegency, the CAJA will take anyone. Costa Rica uses a local clinic methodology where they locate clinics nearly everywhere based on population needs. These clinics are referred to as the EBAIS clinics and can be found in nearly every town of any size. Major operations, whether in the public or private healthcare system, will likely be performed in San Jose. The private healthcare networks consisting of Clinica Biblica, CIMA and Hospital Mexico, offer great service for a fraction of the cost in the US. Clinica Biblica has an international medicine center, assigns patients a health navigator to help with things like language barriers and offers services that may not even be available in the states. I have had nothing but great experiences there, everything from blood work, orthapedics, dentistry, colonoscopy, endoscopy, stress test and EKG, bone density scans, lipids exams, urinalysis, hearing and eye tests, ultrasounds and more. I have stuff done that I could never afford to do in the states and pay a fraction of the cost I would in the US. The facilities are all impeccably clean and the doctors don't seem to be afraid of their patients and lawsuits. In our area in the southern Pacific region of Costa Rica, we have one of the newest CAJA hospitals in all of Costa Rica. The Hospital de Osa is an 88 bed, 80,000 square foot facility complete with emergency room, pharmacy and more. I recommend everyone should try the Costa Rican healthcare system to see what we are missing in the US.
Emergency Medical Care in Cortez
We are located almost across the highway from the
Hospital de Osa in Cortez
. It is a public hospital, 80,000 square feet and offers everything we need for the entire region.
Quality of Healthcare in Surrounding Area
In Costa Rica I almost always go to San Jose for specialist care...
Prescription Medicines
Prescriptions are easy to get and easy to fill. Many drugs requiring a perscription in the US don't need one in Costa Rica. I have found that most drugs are 1/3 to 1/4 of the price than in the US.

Cigna Global Health Insurance
Expats interested in International Health Insurance should take a minute to get a quote from our trusted expat health insurance partner, CIGNA.
GET A QUOTE
Expat Health Insurance in Costa Rica
Amazingly inexpensive. My personal experience with costs without insurance include a colonoscopy that was quoted at $3300 in the states that was done in Costa Rica for $300. I have a number of crowns in my mouth that I paid $300 to $400 including the root canal and crown.