Submit an Expat Tip
Expat Finance
Know the US tax filing deadlines and file an extension if needed.
View/Add Comments (0 Comments) | Add to Favorites (0 Favorites)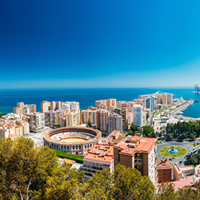 If you're living outside the US on Tax Day (April 15th), you have until June 15th to file your expat taxes. It's important to note, though, if you owe taxes, the amount owed is still due by April 15th. Any taxes owed will accrue interest until you make the payment.
Submitted on Apr 29, 2016 - Category: Expat Finance
Submitted By
View GreenbackExpatTaxServices's Profile
Expert US Expat Tax Preparation. Simplified. Resolved. Designed to save you time and money.
ABOUT ME
David is an IRS Enrolled Agent, an MBA and an experienced finance professional and entrepreneur. David and his wife, Carrie, were frustrated with the process of filing their expat taxes. They found plenty of accountants, but few who could accurately prepare expat taxes. There were expensive accountants who treated them like a number and US CPAs who were well meaning, but not up to date on the rules as they apply to expats. Together they decided there had to be a better way. So they created the kind of company they wanted to work with - and Greenback Expat Tax Services was born!

GeoBlue Health Insurance
Top-quality coverage for people who live, work, study and travel internationally.
GET A QUOTE

GeoBlue Health Insurance
Top-quality coverage for people who live, work, study and travel internationally.
GET A QUOTE
How do I use Expat Exchange?
You'll gain access to the best information and features when you join our site (it's free). Then, choose your destination and you'll find many of these features for your country:
Country Forums
Country Guides
City Guides
Best Places to Live
Healthcare Guides
Real Estate
Cost of Living
Pros & Cons