International Destination Report
12 Tips for Living in Pedasi, Panama
By khoward
An expat in Panama talks about what it's like to retire in Pedasi. He discusses applying for the Pensionado visa, nearby hospitals in Las Tablas and Chitre, the cost of living in Panama. If you're planning to visit Pedasi stop by Smiley's on Sundays to watch football and meet expats.
What Expats Move to Pedasi, Panama
Here you have a slower, more rural life-style, with nearby little-used beaches and modest cost of living. There is a restaurant called Smiley's where expats tend to gather. And November 25 there are wonderful parades and traditional dress. In February for carnival the dress is modern and parades and floats resembling Rio. There is a health clinic in town where you can consult a doctor for $2.00, or you can drive into one of the bigger cities like Chitre (1 hour away) for specialists. The weather is temperature consistent, but from December through April it is DRY, whereas May through November it rains a lot, but still with quite a bit of sunshine.
Cost of Living in Pedasi
Cost of groceries is good, especially when buying local produce. Some meats, sugars, and grains are price controlled and can be very inexpensive. Compared to my home area of rural Ohio, food expense is about the same. Cost of electricity at our house is less than $25.00 per month, and we use the air conditioner some mid-days. Usually ceiling fans provide more than enough comfort. Gas tanks are used for cooking, and the one tank we purchased for $25.00 has yet to run out after 7 months of use.
Meeting People in Pedasi
Animal Advocates is very active here - it is a service that does free spay/neuter clinics, and will even come out and get strays and "fix" them. Someone usually organizes beach cleanups when the winds change in December. The Pedasi Post facebook page provides notices of activities and is a great place to connect. Smiley's Restaurant on the main street is a regular gathering place for expats, for watching NFL on Sundays (they have 4 games on at once), etc.
A Bilingual School is in the Works
No international schools close by, but there is work being done to bring one (a bilingual school), which will probably be a couple of years before it is completed. I have no young kids, so I am not really up on this.
Shopping in Pedasi
There are 3 good food stores in Pedasi. However, for more international foods, most people drive into Chitre (1 hour) or Las Tablas (3/4 hour). For people wanting a taste of home, Riba Smith has lots of items that other stores don't carry.
Expats Rely on Buses & Taxis in Pedasi
Taxis are safe, mostly reliable. Buses (such as to get to Panama City) can be gotten in Las Tablas and take you the 4+ hours into the City for $13.00. We have found these to be fine, and if you are older, you get discounts a lot of places including the buses.
Climate
The temps go from 29 C on the hot days to 20 C for lows. The temps are very even from day to day. Dry from Dec. through April, rainy the rest of the year.
Restaurants & Nightlife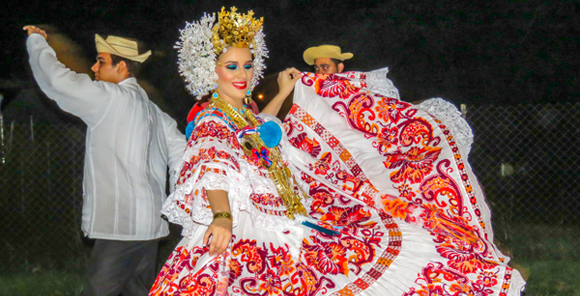 The restaurants mostly come and go (they have trouble lasting over the non-peak seasons), but there are a stable of very nice restaurants that hang on. For night life there are mostly a few restaurants that cater to the party crowd. There isn't much in terms of art/theatre - you would need to go into a bigger town for those.
Hospitals & Clinics in Pedasi and Nearby Cities
There is a clinic in town where you can consult a doctor 24/7 for $2.00. If you have a real emergency they will take you by ambulance to the hospital in Las Tablas or Chitre. We have not used the hospital but have used some of the private clinics in Chitre for specific problems and that has been economical and good.
Things to Do in Pedasi
The beaches in Pedasi are a big draw for surfers, boogie boarders or just swimmers. One of the developments (Andromeda) has a restaurant and pool oceanside. People also do kite sailing. Fishing is a big draw as well. There are offerings of yoga classes and other activities of that sort.
Applying for a Visa in Panama
To just come to Panama for 3 months, no visa is required if you are coming from USA or Canada. You can actually stay for 6 months, but if you want to drive while here, you can only drive for 3 months. You need to leave the country for 72 hours to renew your time for driving. Pensionado visas are popular for retirees and allow you to stay longer. It is quite a bit of paperwork, and costs around $1500 if you use an attorney (recommended). You must prove income of at least $1000/month for this visa type).
Crime is Low in Pedasi
Since our area is so rural and generally quiet, there isn't much in the way of crime. During the festival times, people in town tend to lock down more, but I haven't heard of much even then.